About twenty five years ago, good news reached those whose art has been stolen and nowhere to be seen, as an evolving, computerized international database called Art Loss Register came to life. Millions of looted objects, antiques and collectables around the world were meticulously gathered in a single list, and their number kept on growing exponentially. In addition, the Art Loss Register also provided, and continues to provide, a due diligence service to the art trade, insurers and private individuals. It was your go-to place if an artwork of yours has been stolen, as they proved competent in finding and returning it to you for a certain fee. Over the last few years, there have been numerous reports regarding the research methodology and approach used by ALR, and the latest twist in the tale comes from within the structure itself - Chris Marinello, their former employee and the founder of Art Recovery Group, another similar art registry service, has reported them to UK's Competition and Markets Authority. But that's not it, as the Art Loss Register fought back.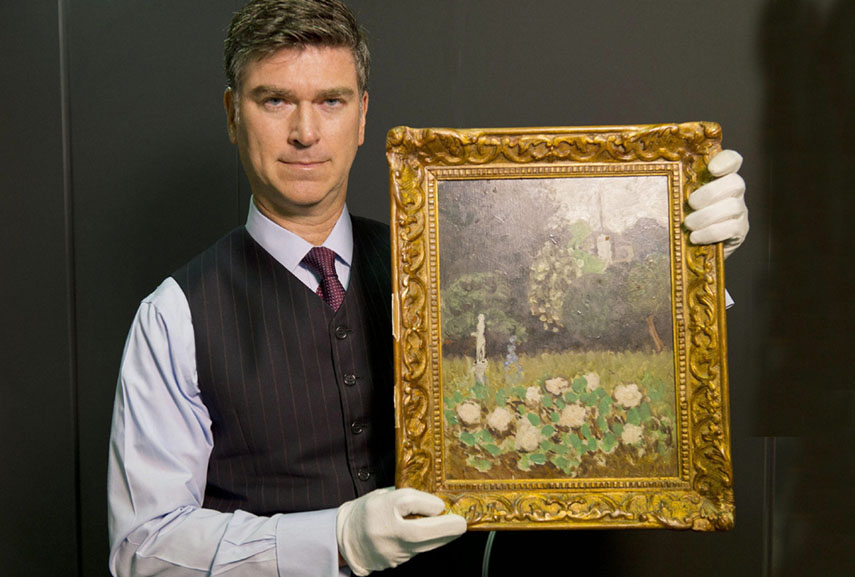 Art Loss Register vs Art Recovery Group - Lost Masterpieces, Lost Love
In 2013, after seven years of working as General Counsel for the Art Loss Register, Chris Marinello left the company to form his own, called Art Recovery International. Specialising in stolen, missing and looted works of art, it proudly presented a small team of legal experts and professionals who provide discreet and bespoke services to collectors, dealers, insurers, museums and artists. Three years later, Mr. Marinello is accusing his former employee, Art Loss Register, of "systemic breaches of competition law", citing seven examples of "abusive behaviour", as reported by The Art Newspaper. This, however, was only the response to a civil claim that ALR took to High Court in July, where they accuse Mr. Marinello and ARG of "the unlawful establishment and operation", citing breach of contract, confidence and the "infringement of database rights", among other things. In short: The Art Loss Register claims that Mr. Marinello took confidential information from their business and used it for the profit of his own, the Art Recovery Group.
From a quite frequent exchange of accusations between the two companies, we understand that the Art Loss Register is being under fire for not letting competition, in this case Art Recovery Group, have a share of the market. The ARG describes ALR as "dominant in the market for the ownership and generation of an international database of stolen artwork" while ARL denies it, saying that multiple general databases, however, are not in the interest of the art market. James Ratcliffe, ALR's director of recoveries, lawyer and near-namesake of the company's founder, also added there is plenty of room for other databases to exist, such as those specialising in losses from World War II or the records kept by national law enforcement agencies; to which, Chris Marinello responds that such market needs competition, because it would provoke the creation of better databases. The story is yet to be unfold, as the competition authority has yet to say whether they will investigate ARG's complaint.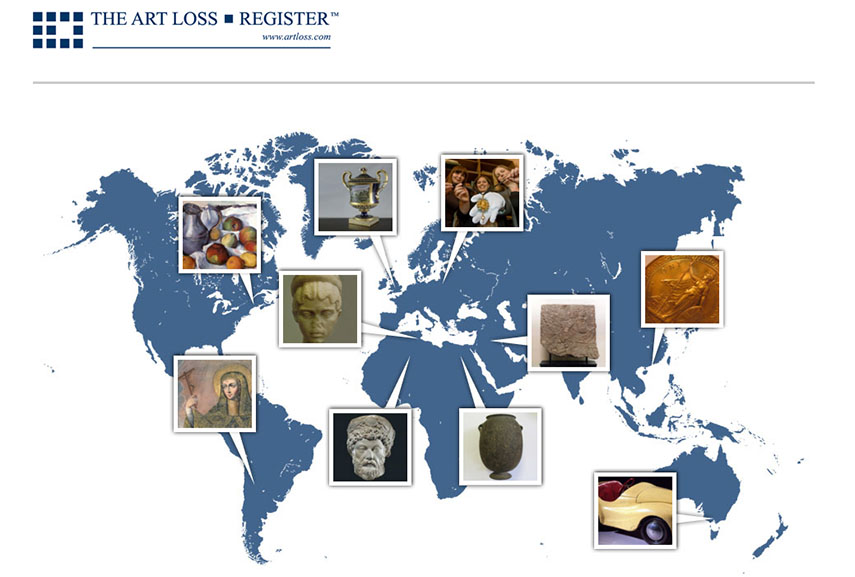 The Importance and Relevance of a Stolen Artwork Database
While databases of art that has not been found yet, such as the Interpol one or the NSAF (National Stolen Art File Search) represent lists managed by law enforcement, Art Loss Register appears to be a platform firmly dedicated to the sole task of registration and, subsequently, the return of the artwork. Their database provides a reliable source for clients like Christie's and Sotheby's, who also check their own pieces for sale through this service. A company such as Art Loss Register makes quite a lot of money from doing such business, as they attract everyone from auction houses, dealers, museums, insurers, private individuals and other trade organizations to subscribe and check the works they're offering for sale; for ALR, the annual fee is £500 for 25 searches, and the price changes according to the client's needs.
With offices around the world, people at ALR are always busy checking countless auction catalogues and visiting art fairs, among other things. When a work is discovered, the company specialists track its provenance in cooperation with law enforcement, going from the person they found it with to the dealer who sold it to them, to the gallery who sold it to them and so on, until they discover the thief, who generally gets arrested. In such cases, it is crucial that dealers, collectors, museums, galleries and everyone involved work together, as they all get their restitution fee from the stolen artwork in the process. A big problem for the ALR is the fact that the art market is quite unregulated when it comes to sales, but the frequent and correct use of their services help reduce the damage.
However, in 2015, The Art Newspaper reported that the Art Loss Register had provided certificates confirming that some pieces were free from claim, when they were in fact subject to claims by third parties or stolen, questioning the liability of the database and its services and resulting in several high-profile international disputes. Among them is the one involving the stepdaughter of artist Pablo Picasso, Catherine Hutin Blay, whose registered works appeared in the collection of Russian billionaire Dmitry Rybolovlev, sold to him by corporate entity owned by dealer Yves Bouvier. The result? The discovery of the fact that there is no obligation on organisations such as the ALR to fully investigate objects by a working with other organisations to access all the data available, but in the lack of a better platform, the ALR got to have quite a bit of power in the area. Many question the point of having such an organisation in that case, and they also agree that a situation like that requires better collaboration between public and private organisations, in order to share information as widely as possible.
Who's right? Leave a comment on our Facebook page!
Featured images in slider: Art Loss Register. Image via Wikimedia Commons; Art Recovery Group, image via Facebook. All images used for illustrative purposes only.