It's more clear today than ever - art has become a highly lucrative business. Still, it's not exactly clear how far along are we from the romantic notion of a poor artist struggling to make a living while working in a shabby loft or a garage. Everybody likes to think new names are discovered through accidental studio visits and then acclaimed in exhibitions and by critics. The real situation is quite different, as an artist can come from anywhere, be presented as interesting or exotic on any level, and his or her work can quickly become a highly desirable commodity. Once it fed the expectations of the art market, no acclamation of the work is needed, as the value of a piece can be formed and retained by the market alone.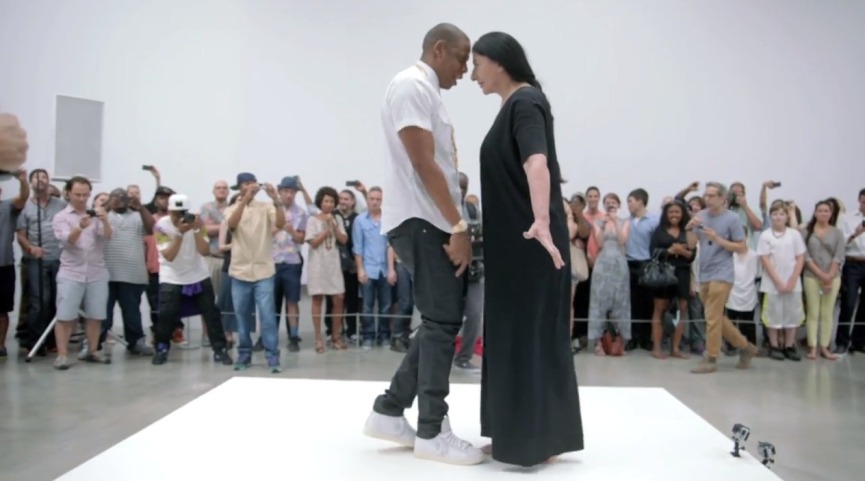 Jay Z wants to be Marina Abramovic
These circumstances on the market enabled a number of artists to get famous first and [very] rich later, but it also enabled many millionaires from other sections of creative industry, to establish themselves as artists and to continue selling their brand labeled as a much better sounding - highbrow art. Remembering the Jay Z's six-hour rapping performance at Pace, New York last year, one cannot but wonder - how did this happen? He was initially inspired by Marina Abramovic, who made an unexpectedly enormous impact by her sitting performance The Artist is Present at MoMA in 2010. Wanting to break the boundaries of his own bodily limitations, the famous rapper decided to perform his song Picasso Baby continuously for six hours. The whole event was produced as a VIP happening, while Marina Abramovic herself not only attended - but participated as well, trying to deconcentrate and deflect Jay Z from his steady concentration. Tense, emotional, deep or just plain - staged, who is to say, since we know some of the biggest names of contemporary art criticism were there. Knowing Abramovic has managed to establish herself as the primadonna of performance, where do we put Jay Z in this context?
The two of them are definitely superstars, one of art, the second one, well, of art as well, I guess.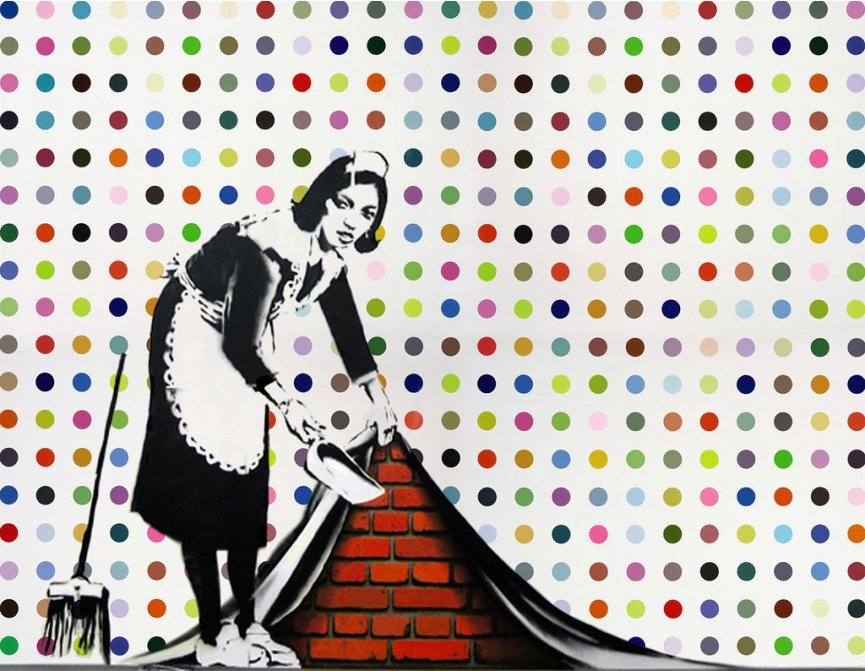 Art Superstars History
Leaving both Jay Z and Marina aside for a moment, the phenomenon of an art superstar is not new. It has been around since the antiquity, while Leonardo da Vinci himself was celebrated as if divine. The first overtly commercial successes can be attributed to the Pre-Raphaelites, whose financial success happened thanks to their often intriguing and scandalous lives. The prices were known to soar even over a century ago, but today it appears as if it happens more often than ever.
Among the best known art millionaires today are Damien Hirst, leading with over 200 million pounds net worth, followed by Jeff Koons, whose wealth is estimated in millions as well. Those who made rich by making are Takashi Murakami, Brice Marden, Julian Schnabel, Jasper Johns, Anish Kapoor, Zhang Huan, Cai Guo-Qiang and Zeng Fanzhi, to begin with. To this group can easily be added a list of famous names of John Baldessari, Ed Ruscha, Kaws, Barry McGee, Fernando Botero, Claes Oldenburg, Banksy, Nan Goldin, Gilbert & George, Tracey Emin, Georg Baselitz, Chuck Close, Andreas Gursky, David Hockney, Cindy Sherman, Gerhard Richter, Antony Gormley and many others. All contemporary from multiple genres, but it's important to note that some of these artists have been on the scene for decades, such as Hockney (since the 50s) or Sherman (early 80s). Among the more recent comers to the list is Banksy, as the most sold and beloved street artist in the world, and David Choe, who got rich not through graffiti directly, but by owning Facebook stock.
An interesting occurrence in the art market are the art millionaires who are not really famous, as they sell their pieces to the wealthiest people on Earth - the Arabian magnates. One of them is Andrew Vicari, whose wealth is said to be over $140 million.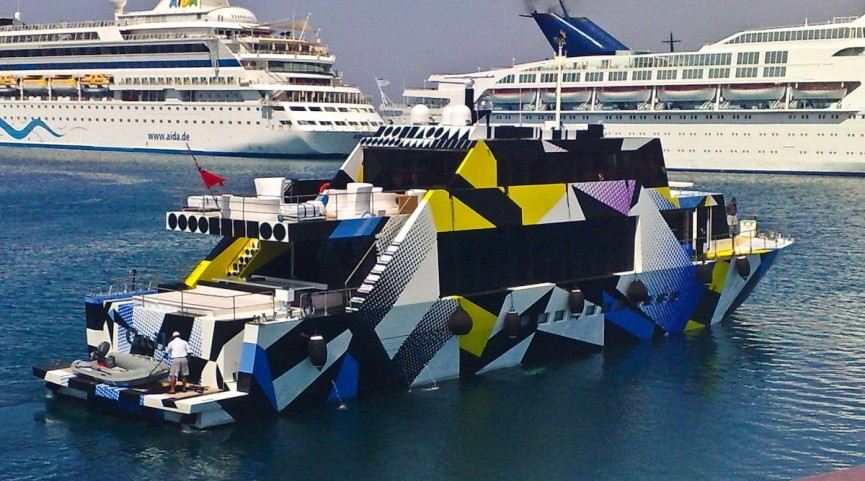 New Money in Art
The latest, and the most potentially destabilizing, trait of the art market is the superfast rise of the emerging artists who, still unacclaimed enough, start making tens of thousands and more. Once their piece becomes hot, it's sold off rapidly, creating an artificial atmosphere around their oeuvre. Critics and curators have little say here, the market makes its own rules. But buying something not evaluated artistically by the experts is risky, regardless of the amount of dollars paid, or the hype created around a name.
In the end, can we say the time of poverty stricken artists is over? I guess not, since the few has achieved commercial success, while the vast majority of creatives in the world still battle daily to make it. Some of them are average, some brilliant, all waiting for the right opportunity to strut and sell, sell, sell.