The Bay area fair will present selected collection of modern and contemporary artworks from galleries across the US, but also guests from Canada, UK, Brazil, Germany and Israel, who will share their best art. There will be 101/Exhibit Gallery and New Image Art Gallery, as well as Hashimoto Contemporary, who is bringing artist Brett Amory. The works of masters such as Robert Rauschenberg, Jean Dubuffet and Ed Ruscha will be center pieces at Adler & Co., Jonathan Novak Contemporary Art and Richard Levy Gallery respectively, while Walter Bischoff Galerie will have Gerhard Richter and Thomas Ruff on display. The San Francisco MoMA is present with their Artists Gallery too. A few other familiar names appear - contemporary artist Marilyn Minter joins with Scott Richards Contemporary Art gallery, Alex Katz with Meyerovich Gallery and Vik Muniz with Rena Bransten Projects.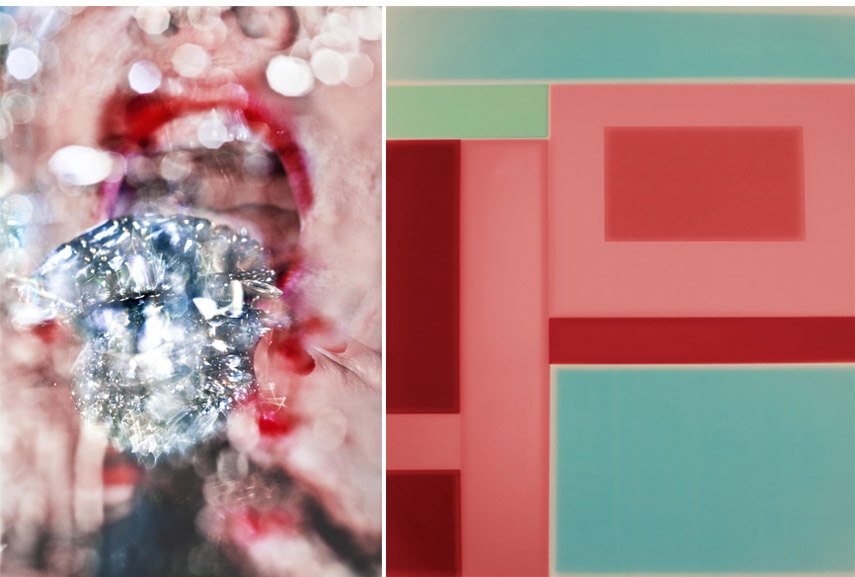 Projects and Events
The rich program of the 2015 edition includes special artist presentation, collector tours and art talks by Bay Area curators, collectors and designers. Aside from the above mentioned Benefit Preview Reception, the fair will also host an Art Party on April 30th, a talk about the American Abstract Expressionist Robert Motherwell and the exhibition in his honor at the de Young Museum, panels regarding ways to engage audiences in art and public art, and one particularly interesting panel dedicated to the relationship between street art and its market. ON-SITE is a series of installations at the fair, including those of Brett Amory, Dana Hemenway, Guy Overfelt, Jon Bernson and Michael Falsetto-Mapp, Michael Buscemi, Sam Perry, Stephen Whisler, Walter Robinson and Wanxin Zhang.

Art Market San Francisco 2015 - Practical Information
The fair will be held from April 29th until May 3rd 2015 at Fort Mason Festival Pavilion in Bay Area, San Francisco, USA. The ticket for the entire duration of the fair is $50, while the 1-Day Pass is $25. The ticket for the Benefit Preview Reception is $400. The fair's opening hours are from 11am to 7pm on Friday and Saturday, and 12pm to 6pm on Sunday. For more information, contact the Art Market San Francisco 2015 official website.
Scroll down for the full list of exhibitors and events!
For more art fairs around the world, sign up for My Widewalls!