These are the instances that are most important when it comes to Street Art – non-violent resistance and communication through art. In an era of social relations being determined by oppressive governments and the relentlessness of the international market, creativity which resides in public space, be it a message through image or sound, has become one of the most important beacons of freedom. In order to utilize one's freedom of expression, one mustn't wait in order to have it given to him or her, one must take it for oneself!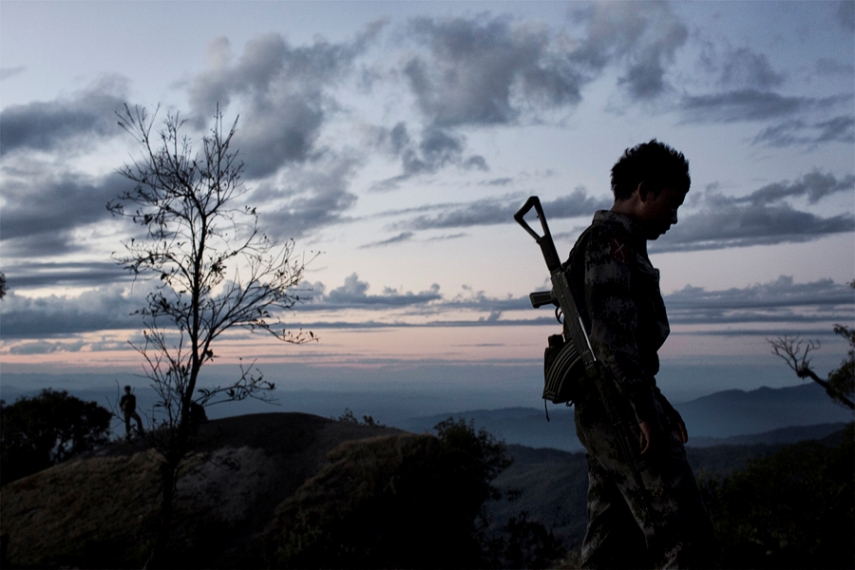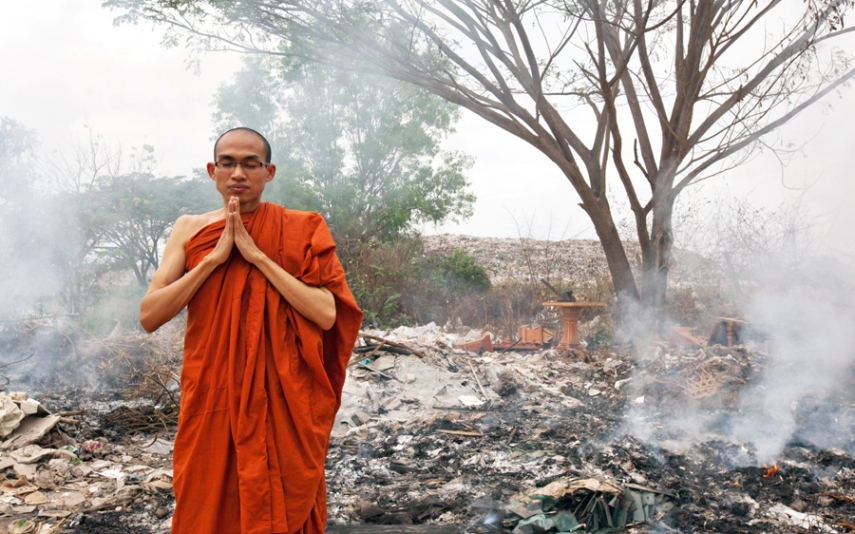 Art As A Weapon: A Multilayered Meaning
A young student who graduated from the Burma Brilliant School for Media Arts says at one point "My passion for change… Is bigger than my fears." There is, perhaps, no better summation of the significance of symbolic resistance that comes from bodies of expression such as Street Art and punk rock. This is something that doesn't relate to a specific culture, these forms of creativity do not "belong" to Western Societies. They are used to create a communicative situation which is part of a certain cultural space. With this in mind, as it can be heard in the trailer for Art As A Weapon documentary, punk and Street Art belong more in Burma than in their places of origin. This is crucial. This is a narrative which should be taken as the most potent message of young people building a culture of non-violent resistance in society which tries to suppress freedom of expression…
Art As A Weapon Featuring Shepard Fairey and JR
If one had to distinguish only a singular cinematic achievement from Art As A Weapon documentary, it is the ability of the filmmakers to show how culturological instances such as Street Art or punk actualize themselves within a certain cultural space. Apart from "guest" street artists, such as Shepard Fairey and JR, most notable appearances come from students Yi-Yi and Romi, monk and a poet King Zero, Rebel Riot, a punk rock band and founder of Burma Brilliant School Erik Nordrvedt. San Diego based company Breadtruck Films had gathered a group of people who managed to create a cinematic work of art which tells a story of art as a practice and, therefore, emanating the significance of multiple layers of meaning. Namely, political, social, economical and most importantly – a level which highlights the symbolic interaction among various subjects… Art As A Weapon was directed by Jeff Durkin, with photography direction by Jeff Katz. Other members of the crew include Ryan Roco, Michael Gaw and Sterling Anno. The film is available for rental and purchase through Vimeo On Demand. You can find it here.
If you want to know more on the close relation between Street Art an politics – be sure to see our 10 Favorite Politically Charged Art Expressions of 2014. To find out more about Shepard Fairey's and JR's artistic practice, have a look at our feature articles Shepard Fairey: Poster Power and Art Rooted in Activism – JR.
This is an important subject matter – share your opinion with us on our Facebook page!
For significant news from the world of art – sign up for My Widewalls today!