As their first exhibition in the new year, Galerie Mathgoth will be presenting a group exhibition titled The Grape Format where 19 artists will be exploring the art of paper. The title of the show takes us back a few centuries into the French history. In France in the Middle Ages, all papers of certified origin had a watermark. The each format of the paper had their own symbol: a bell, a crown, the great eagle or Jesus. The 50 x 56 cm format was marked by a bunch of grapes. There were also several kinds of grape formats such as the half-grape or a double-grape. It corresponded to the format of a 15P frame. For this exhibition, each artist was invited to create a work on paper sized 50 x 56 cm. The show will feature works by Hera, Mademoiselle Maurice, Addison Karl, AkaCorleone, Akut, Alëxone Dizac, Anthony Lister, Aurel Rubbish, C215, Case Maclaim, Jean Faucheur, Fintan Magee, Herakut, Jef Aérosol, SHOK-1, Stew, Twoone, Yash, and Gérard Zlotykamien.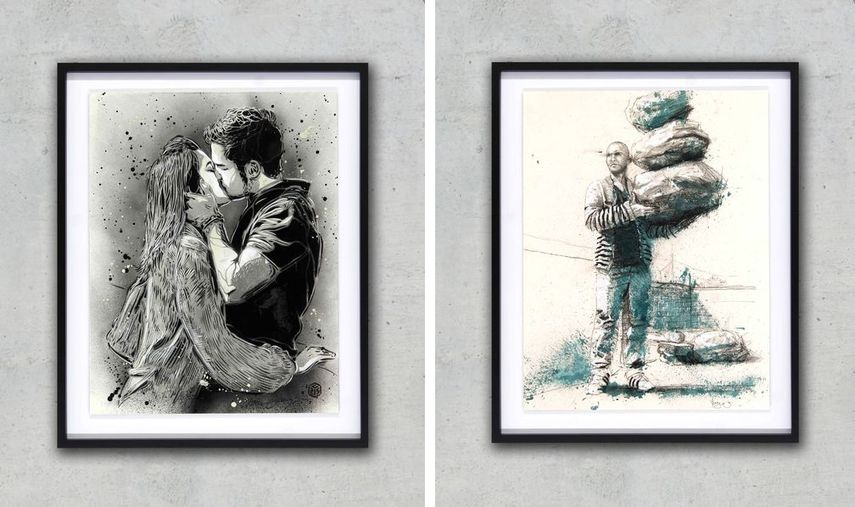 Mademoiselle Maurice, Addison Karl, AkaCorleone, Alëxone Dizac, Anthony Lister, Aurel Rubbish, and Case Maclaim
While Mademoiselle Maurice is best known for her colorful origami reminiscent of nature and man's connection with it, Addison Karl combines art and existing environment to create symmetry, harmony, balance and bring a colorless wall to life. While AkaCorleonei blends colors, typography, characters and forms to achieve eye-catching compositions imbued with originality and humor, Alëxone Dizac combines paint drips, ghost tags, flames, one-line geometrical patterns, funny punchlines and surrealistic bestiary. Hailing from Australia, Anthony Lister has gained critical acclaim for his outstanding pop-surrealist graffiti, paintings, and installations that embody a fusion of highbrow and lowbrow culture. On the other hand, Aurel Rubbish, a pioneer of paper cuts in France, creates beautiful, finely chiseled compositions, adorned with floral elements, evoking numerous influences of historical decorative movements. While C215 is one of the most famous stencil artists in the world, Case Maclaim is known for his incredibly life-like graffiti based on the representation of body shapes and photo-realistic portraits adorning buildings all across Europe.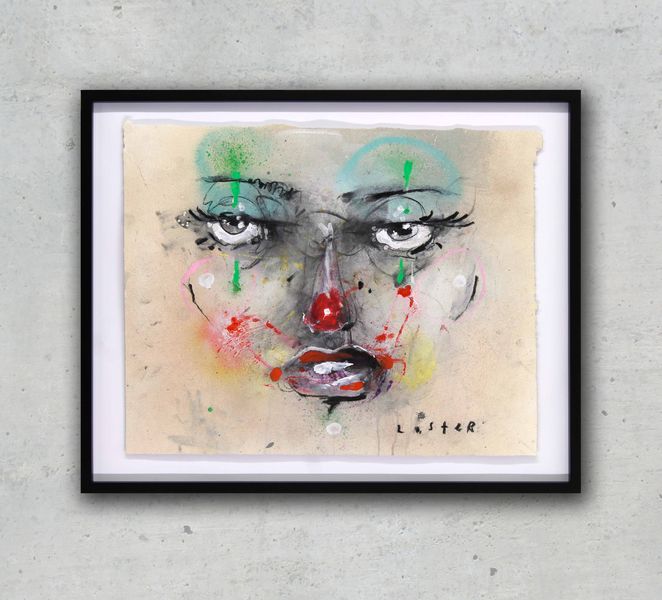 Jean Faucheur, Fintan Magee, Herakut, Jef Aérosol, SHOK-1, Stew, Twoone, Yash, C215, and Gérard Zlotykamien
While Jean Faucheur cuts out, weaves, and rearranges his images to create unique pieces of art, Fintan Magee often uses personal experiences in order to describe global world issues in his socially and environmentally engaged works. Herakut is an artistic duo consisted of Hera and Akut, and they will be participating in the exhibition both as a duo and as individual artists. One of the most famous artists in the contemporary world, Jef Aérosol is a master of stencil art that adorns buildings all around the world. While SHOK-1 spraypaints unique X-ray art on walls around the world in order to diagnose life in the 21st century, STeW is best known for his Japan-inspired artworks. Twoone is best known for his portrayals of animal-headed and human-bodied creatures, while Yash has developed a unique style characterized by light, color, and emotion, as well as a love for shapes and simplicity. Lastly, Gérard Zlotykamien is one of the initiators of Urban Art in France after being introduced to the spray technique by Yves Klein.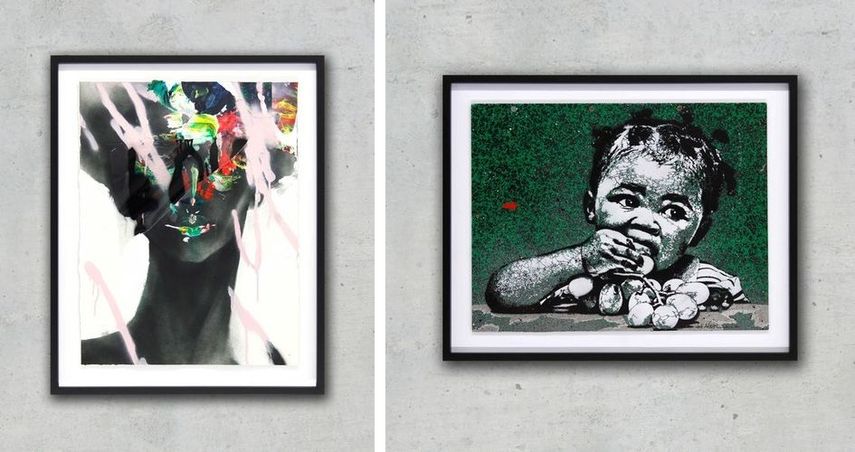 The Exhibition Exploring the Art of Paper
Being passionate collectors of Urban Art for over twenty years, Mathilde and Gautier Jourdain have founded Galerie Mathgoth in Paris in 2010. With an impressive selection of international artists, they create exceptional events in an urban and atypical setting. The exhibition The Grape Format will be on view at the gallery from January 20th until February 11th, 2017. The opening reception will be organized on January 20th at 6pm.
Featured image: Twoone (detail)