Wife to Max Ernst and lover to Samuel Beckett, someone who was compared to Casanova and who discovered Jackson Pollock, Peggy Guggenheim provided a sanctuary and stage to some of the most prominent artists of the avant-garde movement until her death in 1979. Her Art of this Century gallery, which operated in New York between 1942 and 1947, became both a meeting place and exhibition nexus for exiled European artists and young emerging Americans, playing a pivotal role in launching the careers of many Abstract Expressionists. Lee Krasner, one of the most influential American abstract expressionist painters in the second half of the 20th century, said of the gallery:
Art of this Century was of the utmost importance as the first place where The New York School could be seen. Her Gallery was the foundation, it's where it all started to happen.
Art of This Century is also the name Guggenheim gave to her remarkable art collection which is now part of the Solomon R. Guggenheim Foundation and on permanent view in Venice, Italy.
 Editors' Tip: Confessions Of an Art Addict
A patron of art since the 1930s, Peggy Guggenheim, in a candid self-portrait, provides an insider's view of the early days of modern art, with revealing accounts of her eccentric wealthy family, her personal and professional relationships, and often surprising portrayals of the artists themselves. Be sure to read one of the books that captures a valuable chapter in the history of modern art, as well as the spirit of one of its greatest advocates.
The Art of This Century Gallery
The Art of this Century gallery was opened on October 20th, 1942 at 30 West 57th Street in Manhattan, New York City. The secretary of the gallery Jimmy Ernst described the opening as "the event of the season" to which "all the art world came." A popular noncommercial gallery which catered to a different audience, it quickly became the center of activities for young artists. It became an American outpost for the European avant-garde and American Abstraction, providing artists in Guggenheim's circle with connections, sales, and commissions.
Art of This Century was divided into four distinct spaces: the Abstract Gallery, the Surrealist Gallery, the Kinetic Gallery, which showcased the permanent private collection which Peggy Guggenheim had amassed in Europe, and the Daylight Gallery which existed as a commercial gallery for temporary exhibitions. Guggenheim would often purchase works from those who exhibited in her shows for her permanent collection, so for many artists, a show at her gallery meant a great career opportunity. This unique combination of being both a private collection and a public gallery, Robert Motherwell once described as "deliberately unlike the first-rate galleries showing modern art":
Peggy's, on the contrary, was more a mixture of a small private permanent collection and a gallery that also occasionally did a bit of business in relation to whatever the current show was.
The gallery space was itself a sort of an installation piece, designed by Frederick Kiesler to reflect the avant-garde thinking, experimenting with light, movement and touch. Featuring undulating walls of ultramarine canvas, a Thalo-blue-painted floor and Kiesler's amorphous wooden furniture, the design of the gallery was shaped by Peggy's flair for the dramatic. Kiesler and Guggenheim both agreed that each painting should literally stand on its own and not be bound to the wall. In this revolutionary setting, the viewers could immerse themselves in the architecture as well as the artwork.
Friedrich Kiesler, Surrealist Gallery, Art of This Century
The Exhibition by 31 Women
In 1943, Guggenheim organized a seminal show which gave space to exclusively to Modern women artists, most of whom were operating in New York. Titled Exhibition by 31 Women, the show featured artists such as Alice Trumbull Mason, Gypsy Rose Lee, Frida Kahlo, Dorothea Tanning, Hedda Sterne and many others. The first of its kind, the show was a careful consideration by some of the most important artists of the 20th century on their place as women in the surrealist movement.
This show was also brought the turmoil to Guggenheim's personal life. When she dispatched her then-husband, Max Ernst, to go and select paintings for the exhibition, one of his favorites was a self-portrait by Dorothea Tanning, which he named Birthday. Ernst and Tanning soon started a love affair which brought the end to Guggenheim's and Ernst's marriage and business collaboration.
After her husband left her for Tanning, Guggenheim commented:
I realized that I should have had only 30 women in the show.
As Ernst resigned from his advisory role at Art of This Century, Guggenheim hired Howard Putzel as the gallery's new advisor, who was well-connected with several downtown artists. From this moment, the gallery became less a space for Surrealism and more for Abstract Expressionism.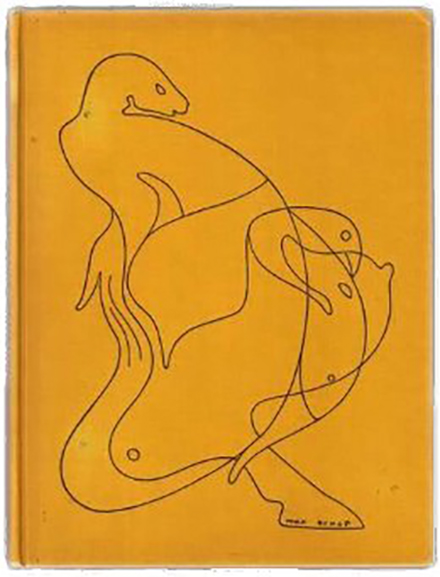 Guggenheim and Abstract Expressionists
The gallery exhibited works by artists such as Robert Motherwell, Willem de Kooning, Hans Richter, Piet Mondrian, Clyfford Still, Mark Rothko, Theo van Doesburg, Giorgio de Chirico, but also supported women like Frida Kahlo, Louise Bourgeois and Leonora Carrington.
During the World War II years, there were no many artists left in New York, as many of them went to join the US Armed Forces. These few male artists along with a few female artists pursued the few galleries who were willing to show their work along with European modernists. Also known as the Uptown Group, it included artists such as Jackson Pollock, Lee Krasner, Adolph Gottlieb, and Ad Reinhardt. Many of them got their first chances of exhibiting at Peggy Guggenheim's gallery.
A new focus on young American Expressionist painters, and above all Jackson Pollock, marked the second significant period of her collection. It was none other than Guggenheim who discovered Pollock, advised by Mondrian, taking him away from his job as a carpenter and staging his first ever solo exhibition. After MoMA's James Thrall Soby visited the show, Pollock's painting She-Wolf was purchased by MoMA's Acquisitions Committee and placed in its permanent collection. The annual stipend Guggenheim placed Pollock on allowed him and his wife Lee Krasner to purchase their home in Springs, Long Island. Even after moving to Venice, she continued to promote the work of the artist who, in her eyes, was ''to become, strangely enough, the greatest painter since Picasso.''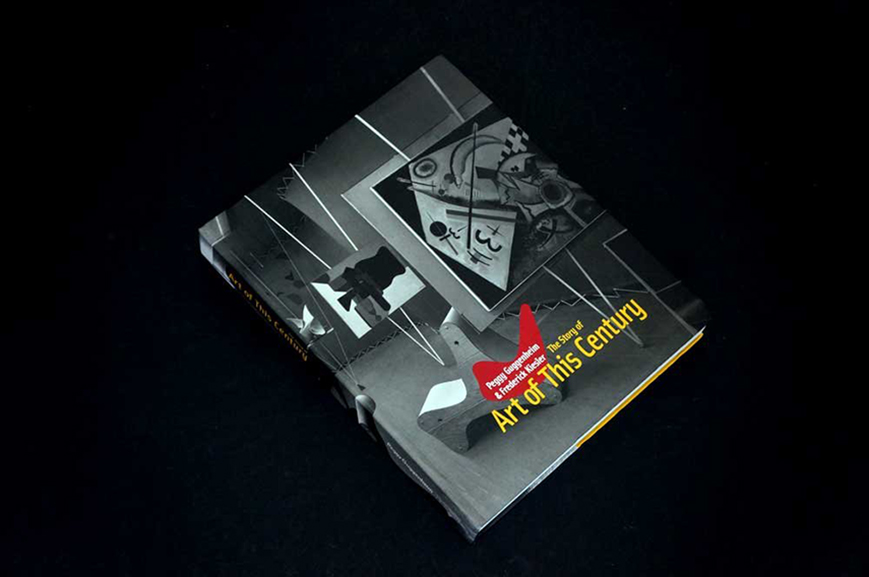 The Legacy
By the late 1940s, with the war being over, Peggy had tired of the pace of the gallery business and returned to Europe, embarking on a new chapter in her career, being a museum owner. Between 1942 and 1947, the gallery mounted more than 50 exhibitions and featured works by 103 artists. Before moving to Europe, Guggenheim had to find representation for many of her artists, among them Jackson Pollock, of whom the majority transferred to the Betty Parsons Gallery, which had opened one year prior on East 57th Street, not far from Art of This Century.
Although having a short run, the New York gallery's influence was immense. It was the first gallery to hold an exhibition dedicated to women artists and the seminal gallery which gave many Abstract Expressionists their very first opportunity to show their art to the public, launching them to stardom. Peggy Guggenheim's gallery was seminal to the public acceptance of modern art in the United States and played a key role in New York's displacement of Paris as the capital of modern art. At the same time, the New York gallery period represents the most courageous periods of Guggenheim's collecting. Overall, as a vigorous outpost for the new and controversial, Peggy Guggenheim's gallery had a profound influence on the art world of her time.
Featured image: Friedrich Kiesler, scenography for Peggy Guggenheims "Art of This Century", (view of the "Abstract Gallery") New York, 1942 © Friedrich Kiesler Stiftung. All images used for illustrative purposes only.