Although we all thought there is nothing more the Internet community can offer, it seems to surprise us every day. There are some great news for art lovers and collectors – not only that you can inform yourself about almost every art piece there is, now you can even buy them online! In twelve months only, the online art market has increased from seven in 2012 to 49 auctions, and is now worth an estimated $1.57bn.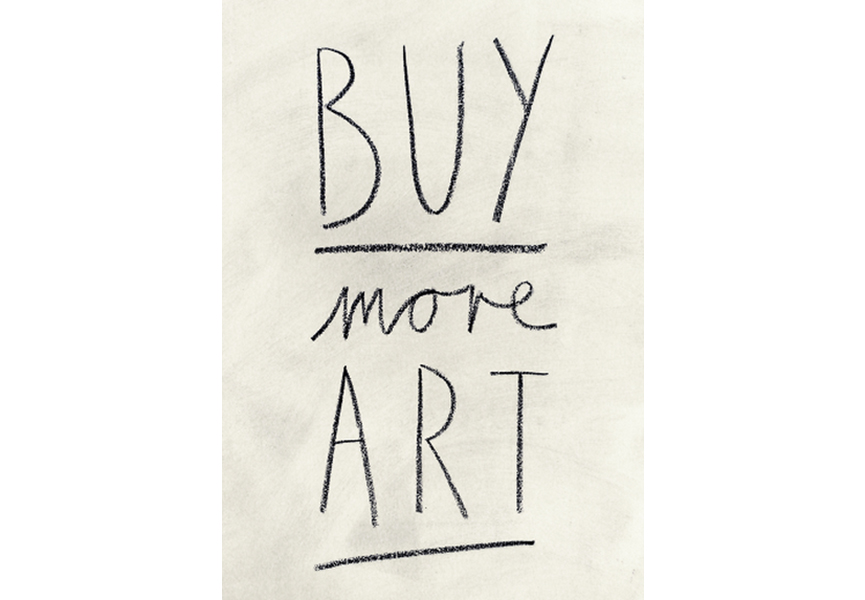 'Blind' Purchase
Research conducted by specialist insurer Hiscox and ArtTactic reveals the fast-growing interest in exploring the art work just by one click on your computer, without even physically seeing it. The Hiscox Online Art Trade Report 2014 conveys that there is a whole new generation of art collectors who are making the full use of all advantages of the Internet. Almost 25 percent of the surveyed people between age 20 and 30, said that they made their first online purchase without even physically seeing the piece. But, do not let this intimidate you – this is not the end of the delight that buyers have by actually going to gallery spaces and auction houses. Market report also says that 56% of people still prefer buying from a 'traditional' space than buying online. Also, this gives galleries an extra challenge to upgrade their business by creating their own online platforms.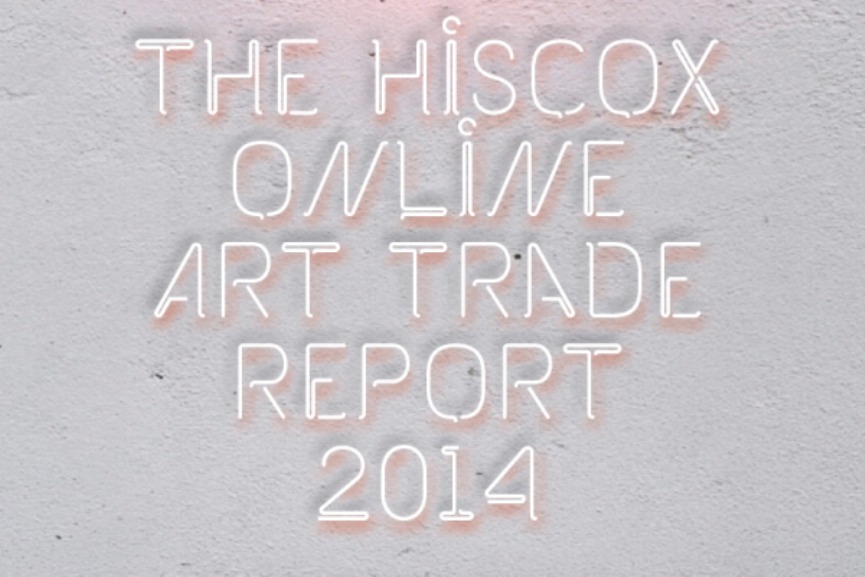 Aesthetic Taste
However, the ones who do use online art sale seem to enjoy limited edition prints. According to the market report, more than 50 percent of buyers have purchased a print directly via an online shop in 2013. They also have a strong interest in paintings, as more than 60 percent of the interviewees have invested in this type of fine art. Photography is popular as well, with the average price of €750. Although the interest of the 'first time buyers' doesn't go beyond €1.300, there is an obvious growth as the purchase repeats.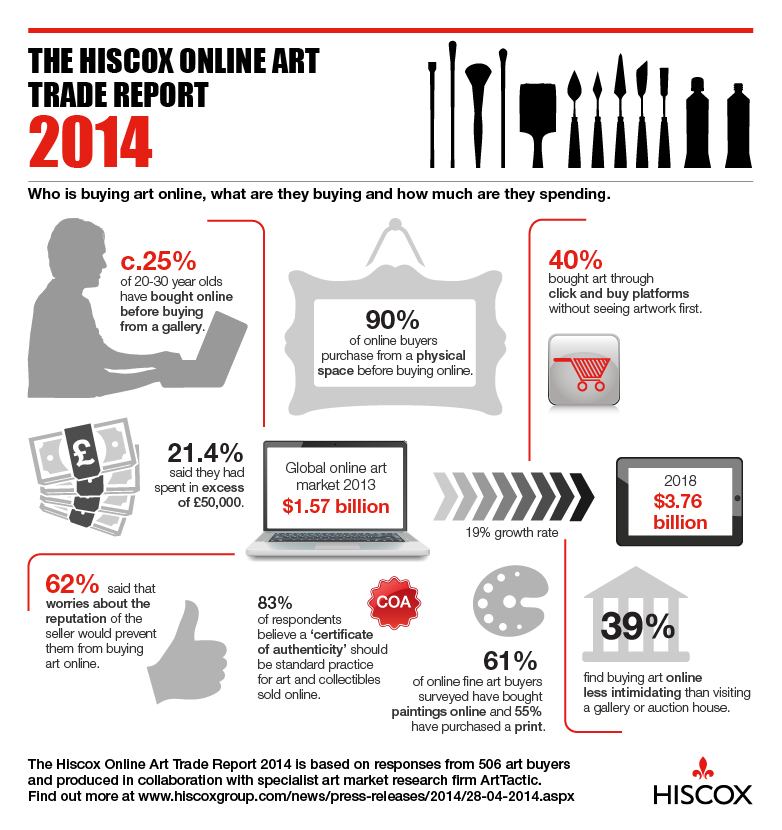 Growing Process
As every new idea in the making, it has some apparent flaws – there is a constant fear of inauthenticity (like fake art pieces), lack of detailed information or even a conversation with an art expert who can advice and help with your decision. For instance, 77 percent of respondents said that a 'return-guarantee' would make everything transparent and safe. Of course, these are all guidelines for the future.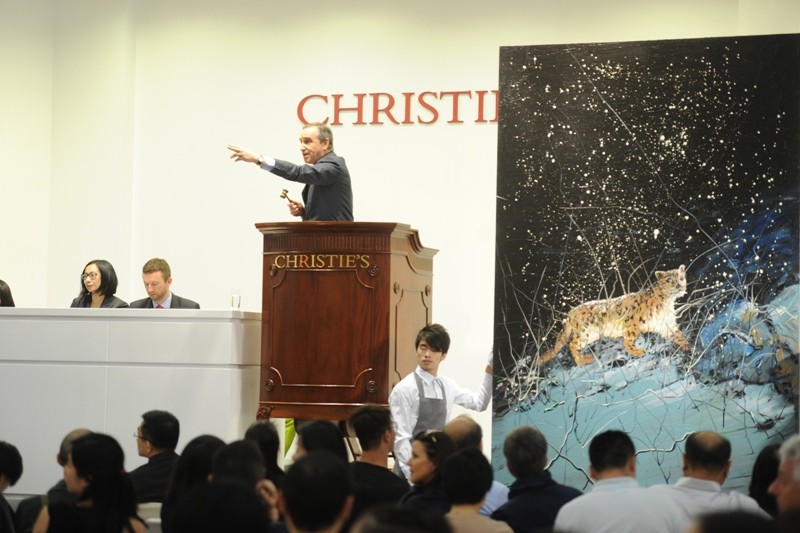 For those of you who maybe still have certain concerns about buying art online because of the inability to see the actual piece, it is been recorded that 65 percent of buyers were extremely or very satisfied with the purchase, and only 8% saying that they were unhappy.  Who knows, with the art world growing so fast, maybe in one year time this will be one of those 'old and outdated' news.