An exquisite showcase of modern and contemporary art, Art Paris is a perfect place for discovery and rediscovery. Known for its thematic approach and openness to all mediums, the fair combines a region-by-region exploration of European art from the post-war years to the present day and a cosmopolitan perspective on the new horizons of international creation from Latin America, Africa, Asia and the Middle East. The fair returns to the ephemeral Grand Palais venue on Champ de Mars for its 22nd edition, bringing together 150 exhibitors from 20 countries.
Each year, in support of the French art scene, Art Paris invites a curator to engage critically and historically with a selection of projects by French artists presented by participating galleries. In 2021, the fair welcomes guest curator Gaël Charbau who will bring together the work of 22 artists in an exhibition titled Common and Uncommon Stories.
Following its extensive survey of the Latin American scene in 2019, Art Paris 2021 turns to the Iberian Peninsula, bringing light to Spanish and Portuguese art from the 1950s to the present day. The program will include 25 galleries presenting works by a selection of 77 artists, from modern masters to contemporary artists. Titled Southern Stars: an exploration of the Iberian Peninsula, the exhibition will be curated by Barcelona-based independent exhibition curator Carolina Grau.
We had a chat with Gaël Charbau and Carolina Grau to learn more about these special programs. In an exclusive Widewalls interview, they talk about their curatorial concepts, works on view and much more.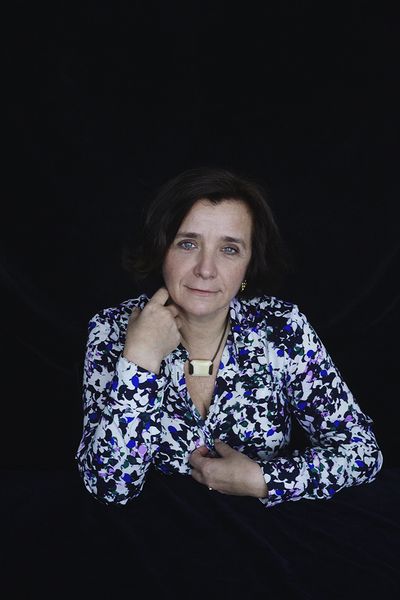 Carolina Grau on The Southern Stars Program
Widewalls: In 2021, Art Paris turns to the Iberian Peninsula, bringing light to Spanish and Portuguese art from the 1950s to the present day. Could you tell us more about the creative enthusiasm flourishing in this part of Europe?
Carolina Grau: Portugal and Spain became democratic countries in the mid-1970 after living through repressive regimes. The decades of the 1980s and 1990s brought a flourishing artistic movement, which allowed artists to express themselves freely, a movement that thrived in the 2000s with the opening of museums in Spain and Portugal.
The financial crisis of 2007–2008 brought the rise to a halt, but things have picked up with the creation of new private foundations, and the opening of young galleries in Barcelona, Lisbon, Madrid and Porto.
In the last years, we have seen a new revival with a strong presence of painting in Lisbon, Madrid and Barcelona with a young group of emerging artists. We went on to reflect the different changes of the last 70 years by showing work of established artists, that of rediscovering figures who have developed a singular language, as well as mid-career artists.
Widewalls: The program will include 77 artists, from modern masters to contemporary artists. Could you tell us more about the curatorial process behind this selection? Are there any highlights that you would like to mention?
CG: As the curatorial advisor for the Iberian Peninsula focus, I – along with the Art Paris team – have visited the galleries and art centres of the four main cities, Barcelona, Lisbon, Madrid and Porto. We saw exhibitions, discussed proposals and rediscovered artists from the past.
It has been a continuous dialogue. We are very happy to be showing work by the late Portuguese based minimalist painter Michael Biberstein (1948–2013) and the incredible tapestries of Spanish artist Josep Grau-Garriga (1929–2011) in the fair.
There is also the very personal universe of Portuguese painter Jorge Queiroz (born 1966), standing between figuration and abstraction, and the paintings of Spanish artist Regina Giménez (1966), that combine graphics, colors and textures and are located at the intersection of the poetic, the abstract and the imaginary.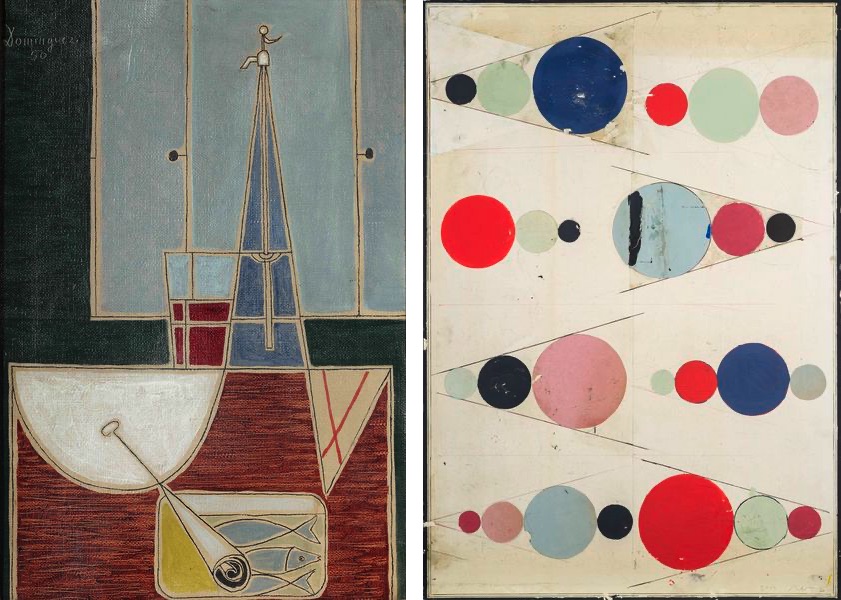 The Programming
Widewalls: This extensive survey will also include a site-specific installation presented by Portuguese artist Marisa Ferreira. Could you elaborate on this work?
CG: The new site-specific project by Marisa Ferreira (born 1983) titled Lost Future (2020) takes inspiration from Le Corbusier's Plan Voisin (1925) – an urban development project for Paris comprised of 18 cruciform glass skyscrapers placed on an orthogonal grid of streets interspersed with green spaces.
The plan, which was never implemented, envisioned demolishing the Marais neighborhood as a way of solving issues of unhealthy housing and overpopulation. Le Corbusier called it the "city of tomorrow," a symbol of European modernity.
Directly referencing this emblematic project, the cross-shaped column imagined by Marisa Ferreira evokes the gap between the utopian ambitions of the 1970s and the current property boom that pays no heed to the history and identity of cities such as Porto and Lisbon.
Widewalls: You will also moderate the panel discussion on the evolving Barcelona and Madrid scenes. Could you give us more details on the participants to this panel and the themes which will be discussed?
CG: The panel will discuss the remarkable revival of the Barcelona and Madrid art scenes, reflected in the title Barcelona/Madrid: Present-Future. We have invited key members of the art scene to share their vision of the future of both cities.
Representing the commercial galleries dimension, we will welcome Sabrina Amrani, who is the president of Art Madrid, the association of galleries in Madrid, and Alex Nogueras, the president of the association of the galleries of Barcelona. We have also included the representation of the main art centres of contemporary art, who are commissioning new work and exhibitions of young Spanish artists.
For Madrid, the representative will be Ana Ara who is responsible for the exhibitions program of Matadero: centro de creación contemporánea, and for Barcelona, Joana Hurtado, the director of Centre d'Art Contemporani Fabra i Coats. We have also invited Nimfa Bisbe, the head of the contemporary art collection of the Foundation "La Caixa," with exhibitions spaces in Barcelona and Madrid and with a program of grants to study abroad and open calls for curators from the Iberian Peninsula.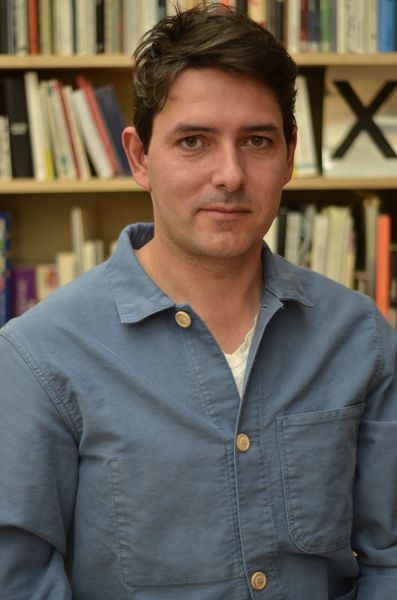 Gaël Charbau On the Overview of the French Art Scene
Widewalls: You have been involved in the French art scene for many years. Could you tell us more about its evolution – and its current state?
Gaël Charbau: The French art scene has become hugely dynamic in recent years. Led by internationally renowned figures of the younger generation, such as Laure Prouvost, Neil Beloufa or Jean-Marie Appriou, the scene is increasingly present globally; I believe that certain artists are now gaining visibility beyond our borders faster than previous generations.
Thanks to the professionalism of art schools and the network of teachers, the support of private and public actors, the awareness of the need to support the creative industries through scholarships or the provision of workshops, all these energies come together and ultimately contribute to the vitality of young creation in France.
Our scene is both exciting and rich in a diverse range of aesthetics and themes.
Widewalls: In 2021, you will be a guest curator at Art Paris, providing an overview of the French art scene. How did this collaboration come to be?
GC: Art fairs are generally not, for me, a place where I can express myself. But Guillaume Piens gave me a Carte Blanche by leaving me totally free to make my own choices, with no constraint other than to build on the very scene with whom I work on a daily basis.
Moreover, I know how important fairs are for young artists: they are a very powerful tool for the presentation and overall exposure of their work. I have noticed that the Art Paris team is working very seriously on the dissemination of French art, notably when they invite targeted guest curators such as François Piron in 2018 and Camille Morineau in 2019.
As a result, I naturally accepted his proposal, and am delighted with our collaboration.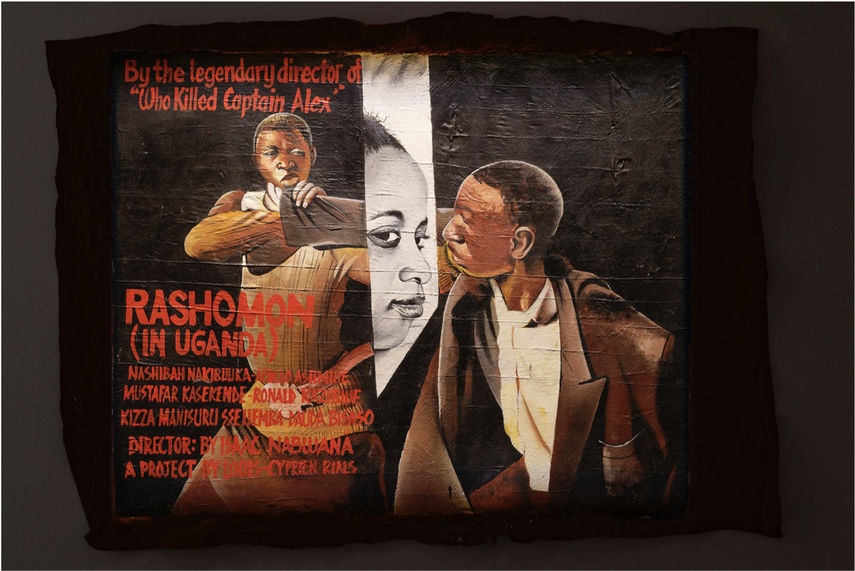 The Curatorial Concept
Widewalls: You will be engaging critically and historically with a selection of projects by French artists, focusing on the notion of the narrative and the ambiguous interplay between singularity and universality in storytelling. Could you tell us more about this curatorial concept?
GC: I believe that art has always been about bringing together greater History and smaller stories... In my curatorial work, I always try to introduce storytelling, adventure, writing, rather than abstract concepts or notions. I also believe that artists tell us stories – and these are very important to me: it is our ability to believe in them that counts.
I believe that these stories make up our humanity, and that language, its infinite complexity and immense beauty structure us. I always try to understand what an artist "tells" me through his work, and that is what I wanted to underline with the title I gave to my journey, "Common and Uncommon Stories." Our shared art history is made up of all the individual, particular and sometimes extraordinary stories that each artist adds to the wider story.
Whatever the contemporary purpose of the creators – whether formal, in the physicality of the work itself, political, or engaged – there is always something essential to our humanity at stake, and this ultimately allows us to connect a contemporary artist to the artists who drew on stones, pebbles or walls at the dawn of humanity.
To make the world possible, we must tell it. The artists who punctuate out my journey at Art Paris all explore, in their work and each in a very singular way, this irreducible part of the narrative.
Widewalls: The exhibition will bring together the work of 22 artists. Are there any highlights that you would like to mention?
GC: Common and Uncommon Stories truly acts as a journey within the fair. If I had been able to develop this approach further, I might have summoned a hundred or so artists!
It is difficult for me to reduce this proposal even further by sharing only a few examples. As far as photography is concerned, I really recommend discovering Baptiste Rabichon or the duo Elsa & Johanna.
When it comes to painting – the work of Henni Alftan or the discovery or rediscovery for some of the work of Roland Flexner. Kubra Khademi or Edgar Sarin are also not to be missed.
All in all, I recommend that you look at all 22 artists, some of whom, Anita Molinero and Herbé Télémaque for example, have already left their mark on history. They truly complement one another and help build the dense, multiple History mentioned above.
Featured image: Hermann Nitsch - Schüttbild, 1989. Painting, 200 x 300 cm. Courtesy Lukas Feichtner Galerie; Miguel Branco - (Untitled) Diana, 2016. Sculpture, 26 x 41 x 19 cm. Courtesy Galerie Jeanne Bucher Jaeger; Abdulnasser Gharem - The Stamp - Al Moujaz, 2013. Sculpture, 95 x 95 cm. Courtesy Galerie Brigitte Schenk; Inês Zenha - Between Folded, Enfolding and Yet To Be Unfolded, 2019. Technique mixte, 220 x 220 cm. Courtesy Galeria Foco. All images courtesy Art Paris 2021.