Ever since it was established in 1999, Art Paris Art Fair became known as Paris' leading modern and contemporary spring art event. A perfect place for discovery and rediscovery, the fair combines a region-by-region exploration of European art from the post-war years to the present day and a cosmopolitan perspective on the new horizons of international creation from Latin America, Africa, Asia and the Middle East.
This year, Art Paris Art Fair celebrates its 20th anniversary. The celebratory edition will welcome 140 galleries from 23 different countries at the Grand Palais.
Alongside the main exhibition program, the fair will present an overview of the French art scene, juxtaposing the subjective, historical and critical perspective of the exhibition curator and art critic François Piron. This year's guest country will be Switzerland, known for the wealth and diversity of its art scene. In addition, Art Paris Art Fair will present the usual monographic exhibitions in Solo Show and emerging artists in Promesses.
To find out more about this year's edition of Art Paris Art Fair, we had a chat with the Fair's Director Guillaume Piens. In an exclusive Widewalls interview, Guillaume talks about the 20th anniversary of the fair, this year's exhibition program, the French and Swiss art scenes, and much more.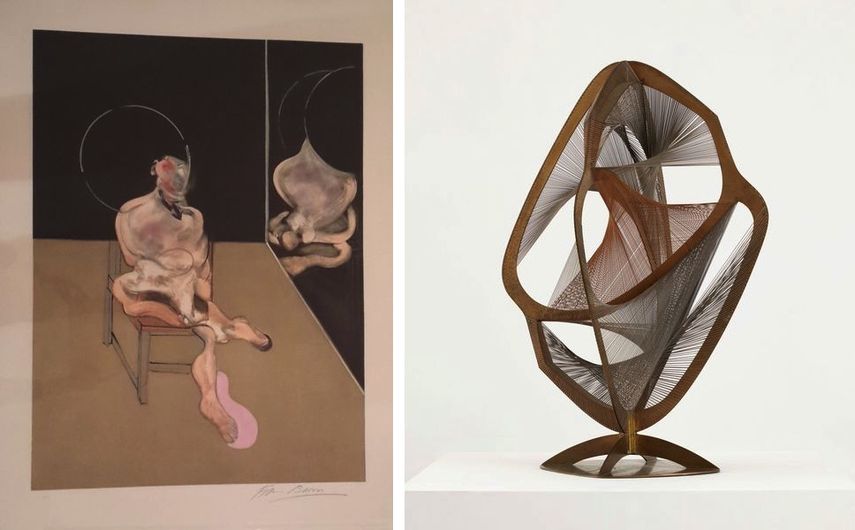 Celebrating an Important Anniversary
Widewalls: Since its foundation in 1999, Art Paris Art Fair has established itself as Paris' leading modern and contemporary spring art event. What is the secret to its excellence?
Guillaume Piens: Work, work and more work!
More seriously though, there have in fact been several different versions of the fair. Art Paris started out as a satellite fair at the Carrousel du Louvre that mainly focussed on supporting the French scene. It ran from 1999 to 2005 and took place at the same time as the FIAC. In 2006 came the move to the Grand Palais and the new spring dates, which is another time of the year when the art market in Paris is particularly active.
From 2012, in addition to changing names and becoming Art Paris Art Fair, the event underwent a complete overhaul with the clear objective of becoming an international art fair focussed on a regional exploration of European art from the post-war years to the current day, without neglecting the new artistic horizons of international creation from Asia, Russia, Africa and the Middle East.
This strategy of highlighting the differences between Art Paris Art Fair and the many other events on the international calendar has certainly paid off. Every year the quality of work on show is even higher, the number of visitors is constantly on the increase and our reputation is growing. The influx of prominent Parisian galleries in 2018 leads us to believe that Art Paris Art Fair has become a credible alternative to the other autonomic events.
Widewalls: This year, the Fair is celebrating its 20th anniversary, bringing together 142 galleries from 23 different countries. Are there some highlights you would like to mention?
GP: This year, there is a notable return to a focus on France and Europe, which is the result of the 2018 edition's two main themes: "20 years - an overview of the French art scene" and "Switzerland guest of honour".
The fair will also be taking a close look at other art scenes, for example with the unique participation of the Misk Art Institute, a foundation that will be presenting emerging Saudi Arabian artists, as well as a spotlight on Budapest's galleries and a record number of 35 solo shows.
Widewalls: About that overview of the French art scene, that will feature a selection of 20 artists - could you tell us something about this initiative and the participants?
GP: Yes of course. To mark the fair's 20th anniversary and in reference to its initial vocation, (supporting the French art scene) Art Paris Art Fair 2018 has worked with exhibition curator and art critic François Piron on a special project entitled "20 years - an overview of the French art scene".
François chose 20 artists from amongst the projects presented by participating galleries. His subjective selection puts the spotlight on unique figures from the 1960s to the present day, artists who have managed to preserve their independence or stayed on the margins of mainstream culture such as Hessie (Galerie Lefebvre), a feminist artist who was ahead of her time, Frédéric Pardo (Galerie Loevenbruck), a dandy of psychedelic Paris in the 1970s and Blek le Rat (Galerie Ange Basso), who was a pioneer of urban art in the 80s.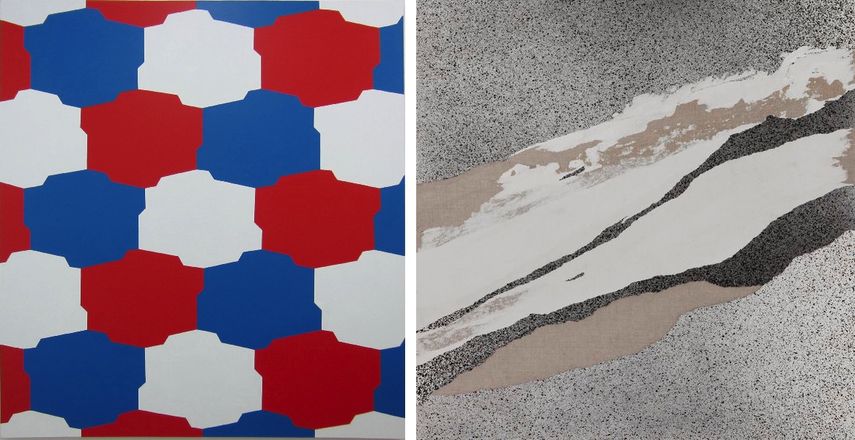 The Exhibition Program
Widewalls: What about the guest of honor of this year's edition - Switzerland? How will this program outline the diversity and wealth of the Swiss art scene?
GP: Switzerland has seen the birth of some of the most original art movements and artists of the 20th and 21st centuries.
The prolific and diverse Swiss art scene with its taste for all things minimal and offbeat sense of humor is like the country itself lying at the crossroads of different European traditions and cultures. The Swiss art scene is also highly decentralized because each town, from Zurich to Basel and from Geneva to Bern, asserts its autonomy and singularity.
In addition to the presence of around one hundred artists from different generations represented by both Swiss and European galleries, guest curator Karine Tissot's video art programme puts the accent on Swiss women artists. In fact, the arrival of this new medium in Switzerland in the 70s coincided with women obtaining the right to vote, which was introduced on a federal level in February 1971.
In the same way, the digital projections on the façade of the Grand Palais give pride of place to a highly innovative generation of Swiss artists such as Camille Scherrer, Alan Bogana and Yves Netzhammer, three artists whose origins are representative of three of Switzerland's four different linguistic and cultural regions, respectively French, Italian and German-speaking Switzerland.
Echoing contemporary Swiss artists' fondness for site-specific art, the monumental walls of the north and south naves will host four all-over wall compositions designed specifically for the fair, with a photographic project by Christoph Rüttimann (Galerie Mai 36), an installation of paintings by Sébastian Mettraux, a wall object by Christian Gonzenbach and Renate Buser's "photographic wall" project that will dialogue with the Grand Palais' architecture.
Finally, seeing as Switzerland is the European country that counts the highest density of art collections and foundations, we invited the Collection d'Art Helvetia, which boasts more than 1,700 works and focuses exclusively on Swiss artists, to present a selection of its latest acquisitions concentrating on talented young artists little-known in France.
Thanks to this project, we'll see that Switzerland, which is often seen a neutral country has most certainly got something to say for itself!
Widewalls: The 2018 edition also features an unprecedented number of 35 solo shows. What are the advantages of solo presentation formats in the fast-paced environment of an art fair?
GP: It is a very deliberate choice on the fair's behalf to encourage solo shows because they reinforce artist's visibility in the current context of information overload.
In addition, a monographic exhibition is a special moment in an artist's career that helps to develop a better understanding of his/her work and, in so doing, further the artist's reputation.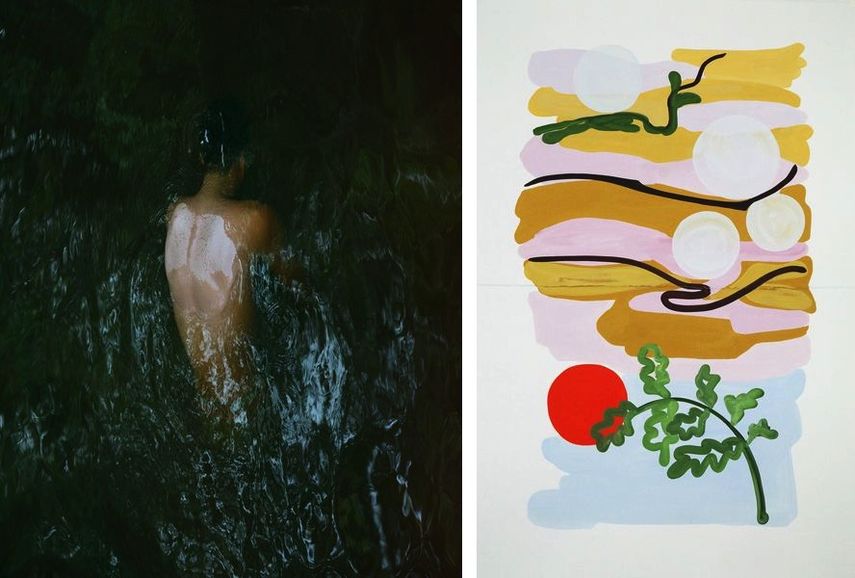 A Fair for Discovery and Rediscovery
Widewalls: In addition to an excellent exhibition program, the Fair has prepared the "Springtime in Paris" VIP program that will illustrate the wealth of the Parisian art scene. Could you tell us more about this program?
GP: The Springtime in Paris VIP programme provides an extra reason for professionals to come to Paris during the fair and discover the very best of current artistic events in the capital.
However, the programme isn't devised like a directory, but rather as a journey that puts the spotlight on Paris' new venues (for example the new Lafayette Anticipations Foundation that will open its doors in March) and ongoing exhibitions (an exclusive preview visit of the Subodh Gupta exhibition at the Monnaie de Paris), whilst showcasing the Swiss presence in Paris (visits to the Le Corbusier Foundation, the Foundation Sophie Taeuber-Arp in Clamart and Stéphane Dafflon's exhibition at the Plateau – Frac Ile de France).
Widewalls: Open to all forms of artistic expression and providing an overview of European art from the post-war years to the current day, Art Paris Art Fair is a perfect place for discovery and rediscovery. What would be your advice to a starting collector out there?
GP: I'd advise visitors to begin by the Promesses sector that plays host to 12 galleries of less than six years' existence, which will be presenting the work of affordable, emerging artists.
I would also recommend that collectors consult the "artworks" section of the fair's website which, thanks to a system of filters, means you can search by country, price range, medium and support etc… It's a tool that not many fairs provide.
Widewalls: Lasting for two decades, the Fair still continues to evolve and surprise. What is next for Art Paris Art Fair?
GP: Our objective for the coming years is, above all, to continue improving in terms of quality, whilst reinforcing our specific identity: Art Paris is a fair that promotes the new horizons of international creation, explores art scenes that are little or rarely seen in Paris, supports the French and European scenes, fosters its own unique identity and shows things that you won't see anywhere else.
Art Paris Art Fair is an antidote to the uniformity that can be seen in so many other art fairs.
Featured image: Guillaume Piens, all images courtesy Art Paris Art Fair.