So, what does this existential situation of an artist who is an activist entail? Why does Keith Haring represent a perfect paradigm for this notion? It has become clear in which way his work had influenced human rights movements. It has become clear how he had managed to send messages of support and optimism. But, the form of activism, on which we are trying to shed light, includes a form of acting which incorporates a dialogue with the wider social context and standing side by side with those who might be perceived as underprivileged. To put it simply, Haring had defied the ruthlessness of the market driven society and strived to create for the "ordinary man."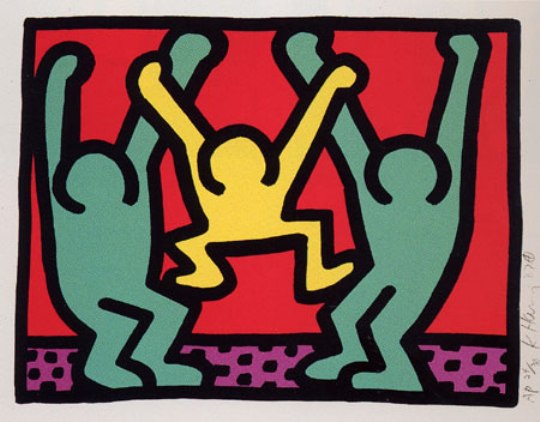 Art and Culture of Everyday Life
Truly believing that art is a force which can touch the life on any individual, from the beginning of his work, Haring knew that the art he had created would reside in the public space. This is the space where Haring found a way to articulate something that was perceived as elitist – fine art – with the culture of everyday life. From the first black surface he touched with his peace of chalk, the artist began to understand that creating art in public  space hadn't meant solely building an object, but rather a participation in performance act. The act of creating, as well as the object of the creative process, simultaneously played a crucial role of making art accessible. This was one of the greatest gifts for the entire arena of urban and street art – the artist became an integral part of the medium of the creative act. "The context of where you do something is going to have an effect. The subway drawing were, as much as they were drawings, performances." – Keith Haring.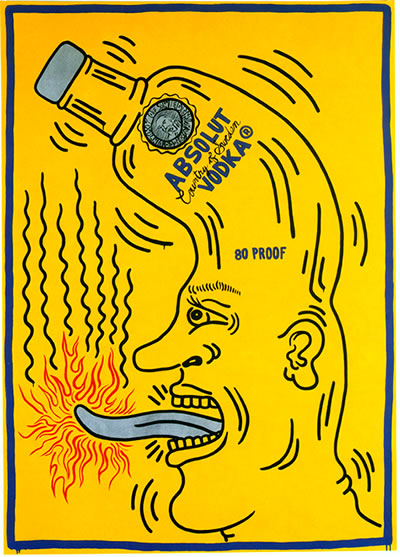 Beyond the Power of the Market
The bridge which Haring had created between his work and his audience in the subway system began to shape into something that the artist didn't wish… As time went by, and Haring gained more and more respect for his art, the pieces from the subway started to disappear and reemerge for sale. According to the artist, a set of values that would determine the destiny of art had been formed by groups of people for whom Haring didn't have much respect – critics and curators. The power of these people, which manifested itself on the art market, seemed to represent a force which could rip out art from its newfound freedom of urban space. Even when he became the sought after artist on the market, Haring felt the need to create within the context of the public presence. This is how the notion of the Pop Shop came to be. As his work started to become increasingly expensive, Haring decided to create a place where his art would be accessible, similarly to those days when he began drawing in public space. This was Haring's way of engaging in dialogue with the political economy and the increasing power of the art market.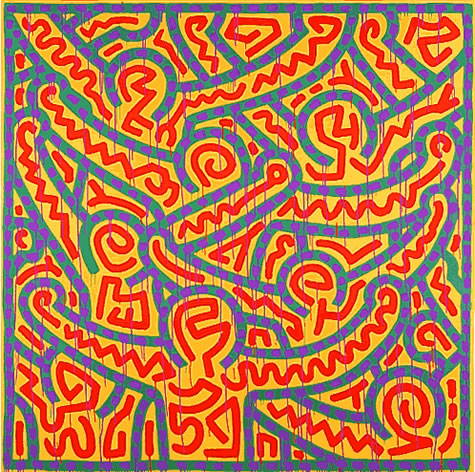 All images courtesy haring.com