An annual four-day gathering of exceptional artists and galleries from around the world, Art Santa Fe is coming back for its 17th strong edition. Taking place this July, it will continue its exploration of world-class modern and contemporary art in an environment that overflows with natural beauty, cultural history and a deep appreciation for the arts. Due to the city's important achievements in arts and culture, the city of Santa Fe is widely recognized as the second largest art market in the U.S. and one of UNESCO's Creative Cities. For the 17th edition, Art Santa Fe will gather extraordinary art from around the world, specially curated programming, special events, and entertainment. Last year, the show has expanded to include Art Talks, live art demonstrations, interactive Art Labs, and more, and it will continue to grow this year and deepen the already strong relationship with the local community. Having a 16 years-long experience, this renowned art event will provide a unique opportunity for both exhibitors and visitors to honor the region's deeply rooted cultural traditions while discovering some cutting-edge art.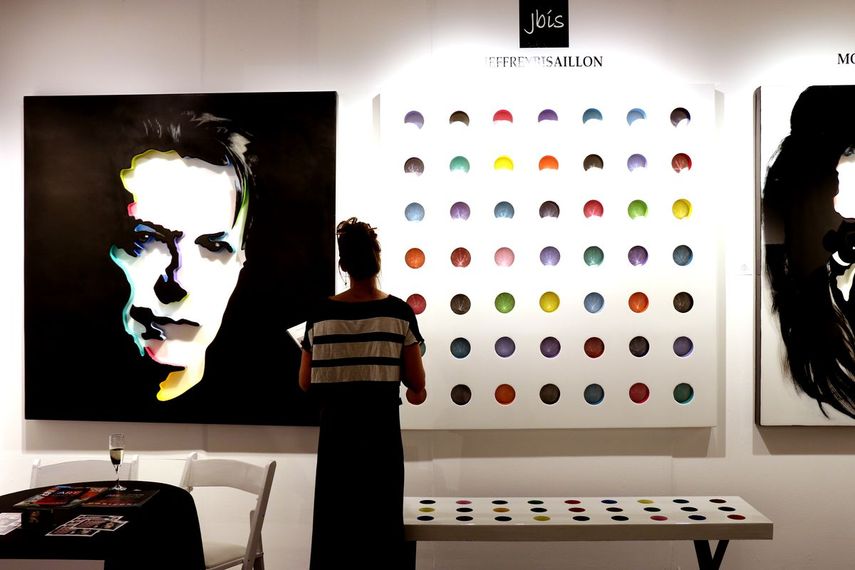 Experience the Fusion at Art Santa Fe
Providing a dynamic experience for the audience to view and interact, the fair will present a variety of site-specific works and demonstrations by leading local, national, and international artists. Showcasing the blooming art landscape of the city, the exhibition program will be informed by a common curatorial theme [FUSION]. This theme symbolized the merging of artistic mediums, of exhibitors and collectors, and of galleries and artists showcasing their workd. The list of exhibitors will include Contemporary Art Projects USA from Florida, Yuan Ru Gallery from Washington, Mary Hong Gallery from Florida, Susan Reynolds Studio from New Mexico, Mecenavie Gallery from France, Siri Hollander Gallery from New Mexico and South African Art Collective from South Africa.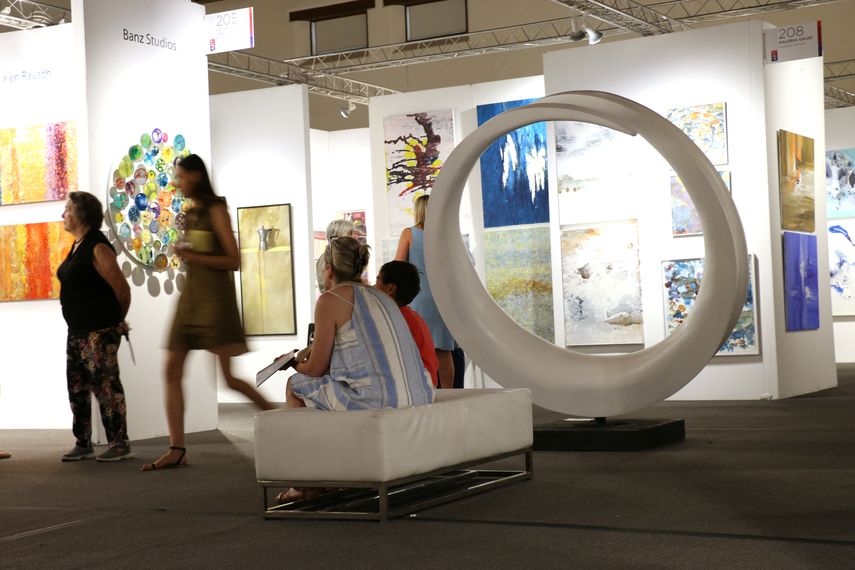 Practical Information
Art Santa Fe will take place at Santa Fe Convention Center from July 13th until July 16th, 2017. The opening night preview party will be held on Thursday, July 13th from 5 to 9 p.m. The doors of the fair will be open from 11 a.m. to 8 p.m. on Friday and Saturday, and from 11 a.m. to 5 p.m. on Sunday. The Total Ticket Pass that admits 2 people will be $100, while a one-day pass will be $20 and a three-day pass $25. The one-day pass for students and seniors will be $10, and a three-day one will be $15. For more information, visit the official website of the fair.
The Floor Plan of Art Santa Fe 2017
Featured images: Art Design Consultants; Gallery K.A.G; Contemporary Art Projects USA; Catenary Art Gallery; Art Santa Fe; Art Design Consultants; African Art Pavillion; African Art Pavillion. All images courtesy of Art Santa Fe.