Art is known for eliciting different kinds of emotions. When you look at an artwork, you could feel excited, moved, sad, but also shocked. But it's not just the artworks that are controversial, as art scandals are often provoked by artists or other professionals alike, such as gallerists, dealers, auction houses. When we talk about these scandals, we talk about people stealing other people's job to the point where you don't know what's real anymore, stealing money, ideas, doing outrageous things to get more money or fame; people getting naked in museums to prove a point, hiding stolen artworks inside their apartments, or killing animals for the sake of creation and whatnot. Some of these events turned into jaw-dropping headlines which sometimes went worldwide, and here we have collected ten of such art scandals that are still having people talk.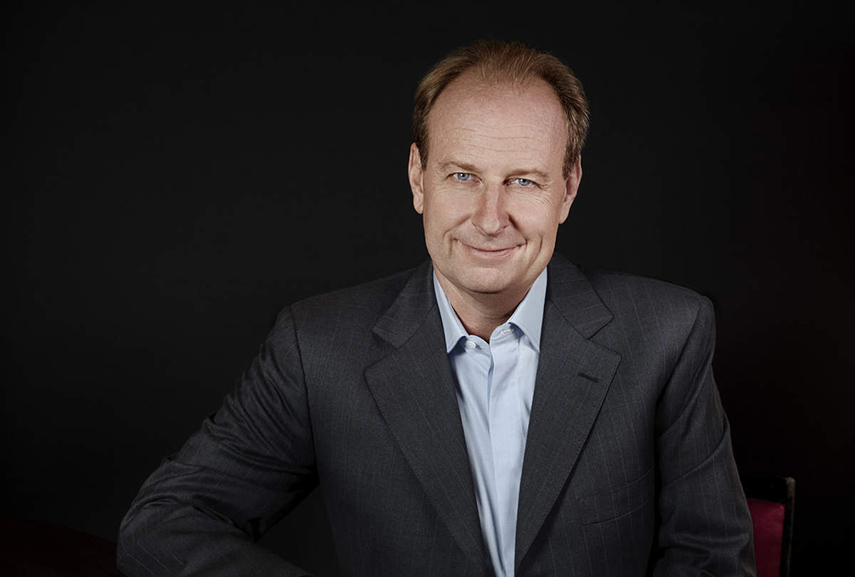 Yves Bouvier - Stealing from Customers
As one of the most famous art dealers in the world, Yves Bouvier is known for being in charge of the art's largest storage centers in Singapore, Switzerland and Luxembourg. Only, it seems that the Swiss businessman liked to overestimate the artworks he stored in these places. In February 2015, he was detailed on suspicion of fraud regarding the manipulation of art selling prices. He was being accused of blowing up prices by Russian billionaire, art collector and long-time friend Dmitry Rybolovlev, turning it all into one of the biggest art scandals of the year.
Reportedly, Bouvier would sell art and earn more than ten million dollars on top in the process.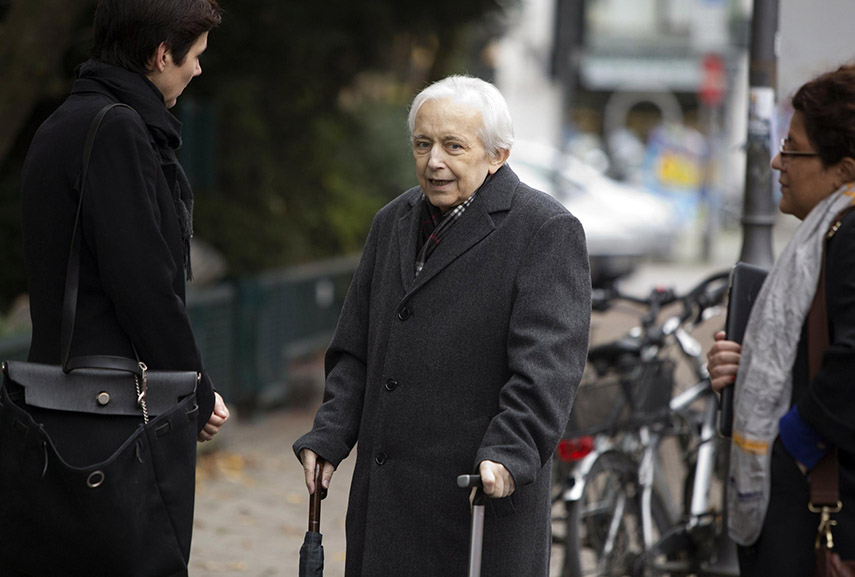 Cornelius Gurlitt - A Hidden Nazi-Looted Stash
Seventy years after the end of World War II, there is an incredibly large number of Nazi-looted artworks still missing from records. In 2013, such 121 framed and 1,258 unframed artworks were seized from an apartment near Munich - an apartment belonging to Cornelius Gurlitt, an esteemed German art collector and historian. Among these pieces, there were Impressionist and Expressionist names like Marc Chagall, Henri Matisse, Max Liebermann and Edgar Degas, causing a big art scandal in Germany. Cornelius Gurlitt died in 2014, and the Museum of Fine Arts Bern seems to be the heir of these works.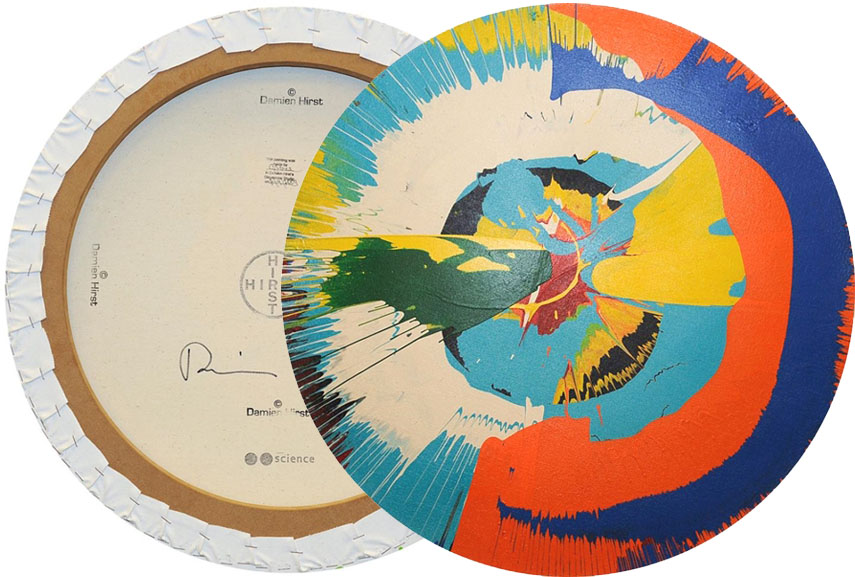 Damien Hirst - Fake Paintings and Dead Butterflies
When it comes to Damien Hirst, one thing is for sure - he is definitely not a stranger to controversy. In fact, there were many times when the British artist was the center of attention for various reasons. In 2014, a pastor named Kevin Sutherland was arrested for trying to sell alleged Damien Hirst paintings, which turned out to be fake. Okay, the artist may have not been involved in this particular scandal in person, but he was the star of his own movie in 2002, when he referred to the September 11 attack as "an artwork in its own right", or in 2012, when he made 9.000 butterflies die to become a part of his painting.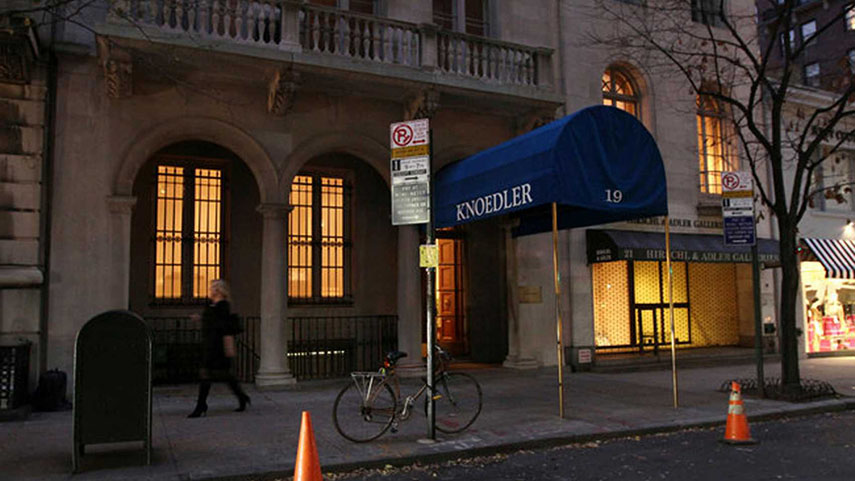 The Knoedler Fakes
Imagine an art dealership and a gallery located in New York City, which was founded in 1846. That means more than a century and a half of doing business. Sounds like a place you can really trust, doesn't it? Well, apparently not. Knoedler Gallery closed for good in 2011, after a Long Island dealer Glafira Rosales pleaded guilty to charges of selling more than 60 fakes to the gallery, which then sold them to its clients. It turns out that all those paintings by de Kooning, Pollock, Motherwell and Rothko, sold for at least $60 million, were all made by Pei-Shen Qian, a 73-year-old Chinese painter in Queens.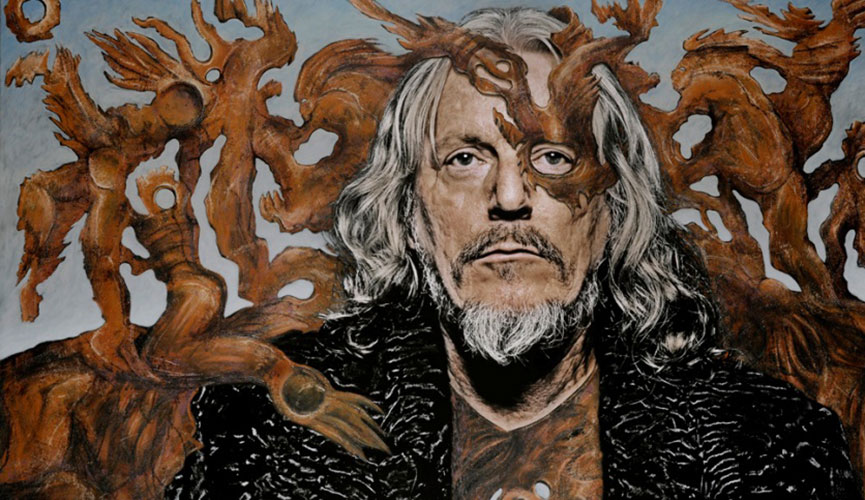 Wolfgang Beltracchi - To Paint Is To Forge
Speaking of the art of forgery and people who are talented enough to copy other people's work to perfection, we can't not mention Wolfgang Beltracchi. Since 1992, the German forger and his wife Helene had been earning a lot of money by presenting and selling his paintings as Expressionist and Modernist. With Helene claiming she had inherited them and Wolfgang recreating some not-so-known paintings on old canvases, the Beltracchis almost got to live happily ever after. In 2010, he made the mistake of using a kind of paint that did not exist during the alleged period his painting was coming from, so he was busted and arrested, and the show was over.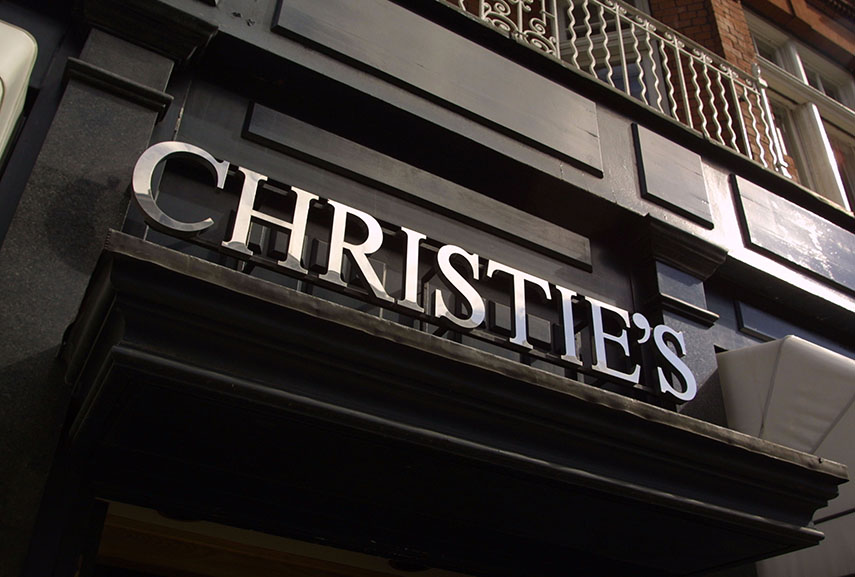 Christie's vs Sotheby's - Let's Share the Wealth
Although we're used to seeing two of the world's biggest auction houses, Christie's and Sotheby's, fight over sales on the regular basis, there was a time when these two giants worked together. And not only - they got along really well, mostly due to the fact that they secretly fixed the price of the commissions they would charge to their clients together. It appears that during most of the 1990s, it was difficult for the two houses to provide expensive masterpieces, and the profits were coming in short, so a deal was bound to be made. While Christie's got away with it, in a way, Sotheby's paid the price, as price fixing is a criminal offense in the US, which is not the case in the UK.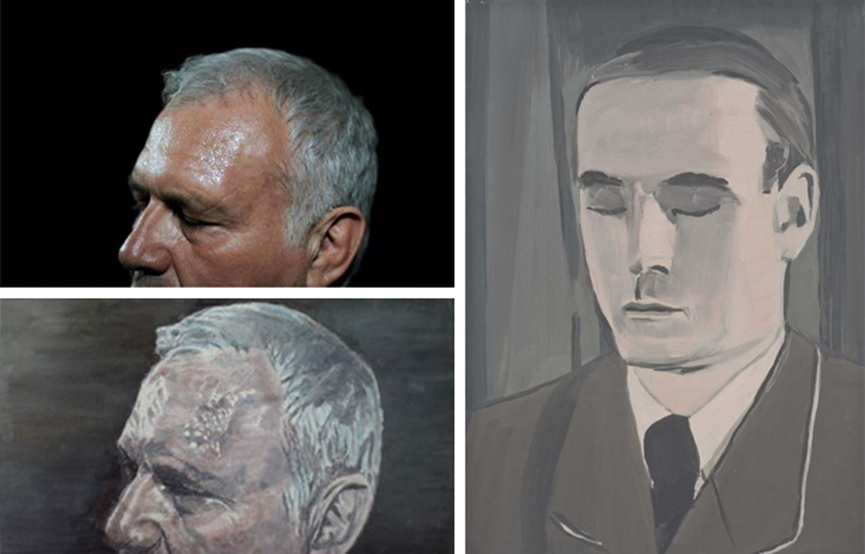 Luc Tuymans - An Appropriated Photograph
In January 2015, Belgian artist Luc Tuymans was found guilty of plagiarism after it was established that he appropriated an existing photograph for one of his paintings. Photojournalist Katrijn Van Giel, who takes images for the Flemish newspaper De Standaard, sued the painter for the violation of copyright laws, seeking €50,000 in case damages. And really, if you look at Luc Tuymans' 2011 painting A Belgian Politician and Katrijn Van Giel's photograph of that same politician, Jean-Marie Dedecker, you will notice that the resemblance is uncanny. Tuymans admitted that the photo was indeed an inspiration, but claimed that his painting is a parody, not a copy.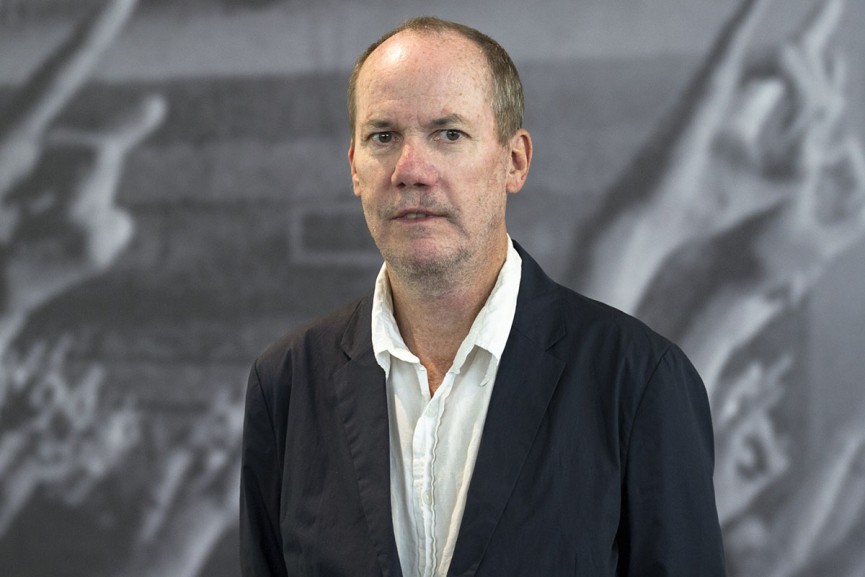 Richard Prince - Your Item is My Item
The master of appropriation art, Richard Prince, likes to go on random people's Instagram profiles, comment on their photos, do a printscreen of it all, print it out on a canvas, and sell it for millions of dollars. You gotta hand it to him, he figured it out, and people are buying it, No, really. His New Portraits were exhibited at Gagosian Gallery and sold through the roof at Frieze Art Fair. While some people remained indifferent, others got mad, like the Suicide Girls, who re-appropriated their own images back from Prince and offered it for sale at below $100.
However, Richard Prince does not see the problem in art appropriation art is definitely not sorry for doing it.
Is The Andy Warhol You Bought Legit?
The thing about artworks such as those made by the great Andy Warhol is that they're made in a way that allows easy reproduction. And so, in 1995. the Andy Warhol Art Authentication Board was born, aiming to certify the pieces that were surely made by the Pop artist. Consisting of his close friends and people who knew his way of doing well, the Board caused controversy, mainly because of the way it operated (not too openly), overtime authenticating several artworks most likely not created by Warhol, which lead to million-dollar lawsuits. The Board dissolved in 2012, leaving the buyers of Andy Warhol's art without a solution in any way.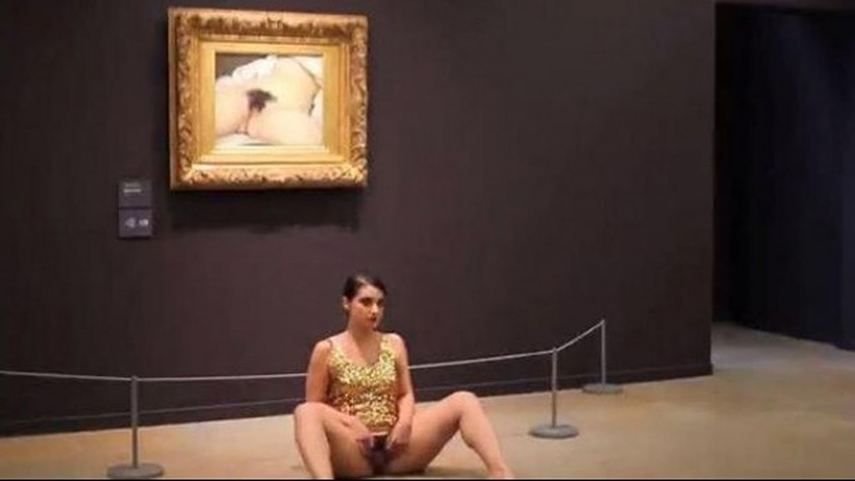 Deborah de Robertis - The (Very) Exposing Artist
Here's someone you have probably heard of - Deborah de Robertis. Only, it's more probable that you heard about her work, rather than her name. She is an artist from Luxembourg who, in 2014, visited the Musée d'Orsay in Paris, found the controversial 1866 painting L'Origine du monde by Gustave Courbet, and paid homage to the painting in quite a unique way. She exposed her own vagina, imitating the model in it, for all the visitors' who found themselves at the museum in that moment to see. This performance raised many questions and has divided the arts world on the significance of such actions.
All images used for illustrative purposes only.