Traditionally speaking, experiencing art has always been linked to the sense of sight - conventional artworks were always intended to be viewed and this was the primary concern for the artists making them. A vast number of modern and contemporary artists also predominantly relied on the viewer's eyes, rarely going for any other way of engaging the audience.
So, how come art that's intended to be listened to, smelled, touched and even tasted, was and still is so neglected?
It is the idea of experiencing art through all five basic senses that inspired the curators of the Albright-Knox Art Gallery to organize a show called Out of Sight! Art of the Senses. This exhibition brings together contemporary works of art that engage with how our bodies interact with the world around them with all the senses at their disposal.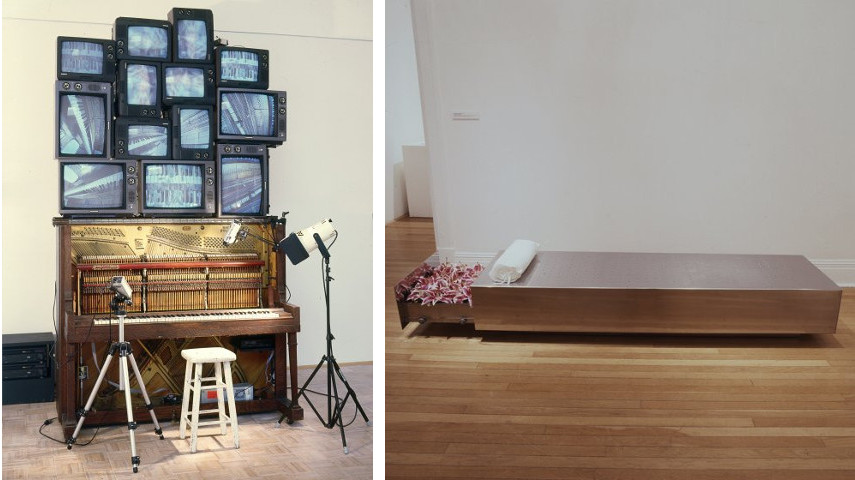 Out of Sight! Art of the Senses
Peggy Pierce Elfvin Director Janne Sirén said that the idea behind the Out of Sight! Art of the Senses show originated from an undergraduate seminar called Art of the Senses he attended as a student at the College of the Holy Cross back in 1992. Janne Sirén also explained how he sees the idea of organizing a show of artwork that does not rely exclusively on what we can and can not see:
Art speaks to us in many languages and modes. This exhibition is designed to trigger conversations with all our senses, not just sight.
The works on display will be all about the experiences that incorporate viewers into the creative process behind the artworks, something that will allow the audience to achieve full immersion with the artists.
The show's central theme will be the concept of challenging the almost exclusive association of experiencing art with visual tools. Out of Sight! Art of the Senses wants to root out this conventional norm of observing art, instead offering an alternative that is a lot more closer to the multisensory and participatory nature of everyday life.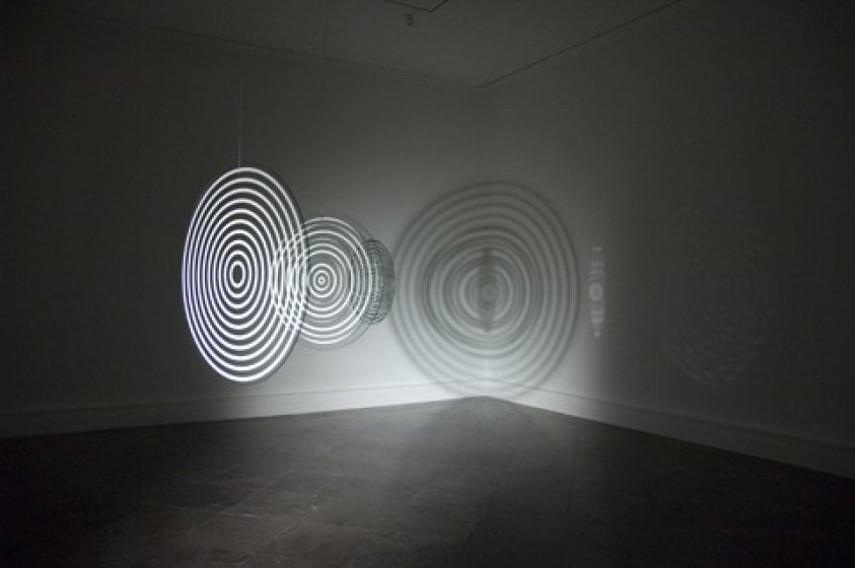 Participating Artists
Saying that Albright-Knox Art Gallery managed to assemble an interesting lineup of artists would be a massive understatement - many big names of the art world will be presenting their works at the upcoming show, like Lucas Samaras, Nam June Paik and Felix Gonzalez-Torres.
The likes of Valeska Soares, Ronald Ventura and Rirkrit Tiravanija will also be a part of the show, chipping in with additional brilliant artworks.
Out of Sight! Art of the Senses will also include such timeless masterpieces as the Mirrored Room, an immersive multi-sensory environment that will provide a lot of the force behind the show's creative punch.
A Unique Experience at Albright-Knox Art Gallery
The upcoming show at Albright-Knox Art Gallery will be a truly unique experience that will attempt to broaden what we associate with witnessing art, introducing us to the idea of discovering artworks with all five of our basic senses at disposal.
Out of Sight! Art of the Senses will be on view between the 4th of November, 2017 and the 28th of January, 2018 at Albright-Knox Art Gallery in Buffalo, USA. K–12 school group tours of this exhibition will also be available through the museum's Art'scool program.
Featured images: Heri Dono - Bidadari (Flying Angels), 1996. Fiberglass, fabric, bamboo, acrylic paint, electronic and mechanic devices, cable and automatic timer, each (overall): 39 x 24 x 10 inches (99.06 x 60.96 x 25.4 cm). By exchange: Gift of Mrs. George A. Forman, Edmund Hayes Fund, James G. Forsyth Fund, Elisabeth H. Gates Fund, Charles W. Goodyear and Mrs. Georgia M. G. Forman Funds, Charles Clifton and James G. Forsyth Funds and Gift of Mr. and Mrs. Lucien Garo, 2015 (2015:10a-j). © 1996 Heri Dono; Do Ho Suh - Wielandstr 18, 12159 Berlin - 3 Corridors, 2011, Courtesy the artist and Lehmann Maupin, New York and Hong Kong, Photograph by Taegsu Jeon; Robert Therrien - No title (folding table and chairs, beige), 2006. Paint, metal, and fabric; table: 96 x 110 x 110 inches (243.8 x 279.4 x 279.4 cm); four chairs: 104 x 64 x 72 inches (264.2 x 162.6 x 182.9 cm) each, unfolded. Sarah Norton Goodyear Fund, 2007 (2007:1a-e). © Robert Therrien / Artists Rights Society (ARS), New York. Photograph by Tom Loonan. Images from the Collection Albright-Knox Art Gallery, Buffalo, New York. All images courtesy of Albright-Knox Art Gallery.