In June, already nervously awaiting upcoming holidays, we are particularly focused on art travellings, as well as on travellings in general. We have started our jouney all over the world, with articles about Culver City and Barcelona, and our next destination is Berlin – one of the Europe and global centers of contemporary art scene.
It's almost impossible to write only three or four paragraphs about Berlin and its contemporary art scene. The capital of Germany is one of those cities where you'd need months (not days) to visit all spots that might be interesting for art lovers. What is intriguing about this amazing city is the fact that some of the best things you can see there are difficult to find – some of the best street art spots are a bit hidden, a vast number of galleries sometimes makes you dizzy – not to speak about city's amazing list of museums and numerous historical sites. Berlin is a place where past meets the future, where some basic values of the globalized civil society marked some of the most important events in modern history (i.e. the fall of the Berlin Wall). And, indeed, Berlin is a city where political and social dynamics are completely reflected in the urban cultural dynamics.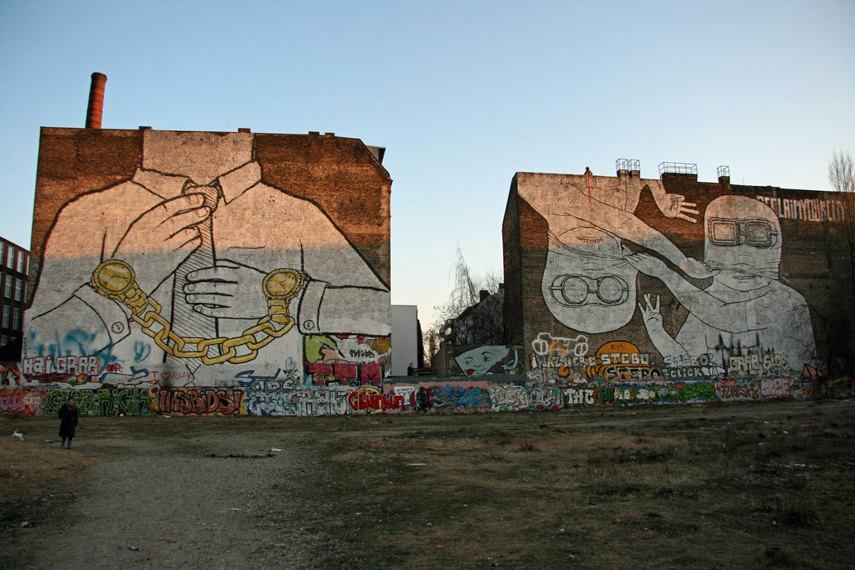 a
Berlin's Amazing Contemporary Art Galleries
In every single Berlin's neighborhood, you can find an amazing contemporary art gallery. So, don't be focused only on Mitte (central Berlin's neighborhood) or, say, on Kreuzberg. You should take a tour that would include all the important districts: Mitte, Kreuzberg, Potsdamer Straße, Friedrichshain, and many others. According to some sources, there are more than 400 galleries in Berlin; at one point there was a new gallery opening almost every week at various locations across the German capital city (and this trend lasted for years). Let's just mention few of them, with some great exhibitions and collections: amazing Galerie Springmann is located in the central Mitte; me Collectors Room located quite near Galerie Springmann;  Urban Spree Galerie located at Revaler Strasse, and so on. In Berlin, there is always an exhibition that is worth seeing, so don't worry – you may just walk around, and we can assure you will find something interesting (apart from beautiful architecture).
The Streets of Berlin
Street art can pretty much be found on and around any corner of the city but certain areas, often those that comprise of both former East and West Berlin (and from old time), and particularly those around the site of the Berlin Wall, house many of the best gems, such as works by BLU, El Bocho and Xoooox. German capital urban scene reflects the political dynamics around this amazing city. Liberty and liberalism is what this place is about today and this is mirrored in the art on its streets. There are no taboo themes, and all of the street scene is somehow perceived as a product of freedom. Maybe Berlin is not the perfect place if you like large murals; however there are many spaces promoting public and street art (just to mention OPEN WALLS Gallery, for example).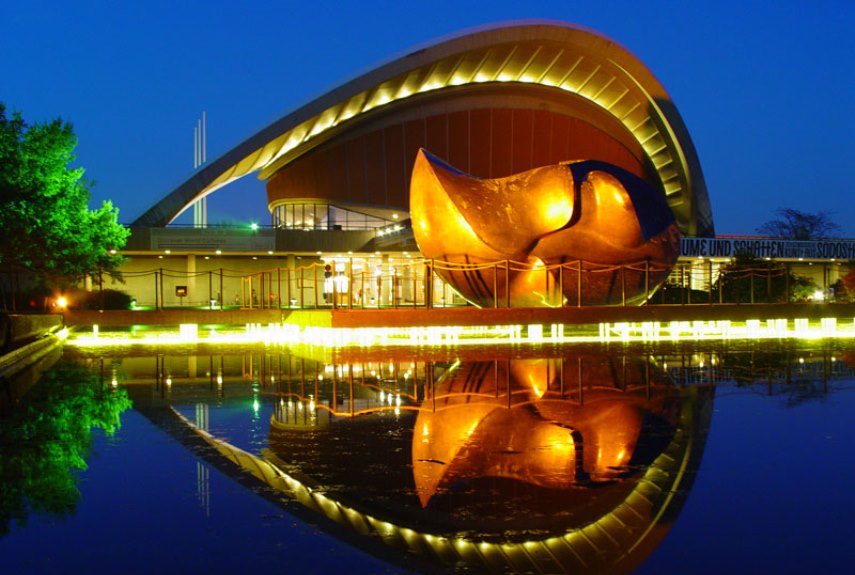 It's All About Art in Berlin
When it comes to art fairs, Berlin is not Cologne; however, the capital of Germany still has many things to be proud of when it comes to big international events. We could mention Berlin Art Week, that usually takes place in the end of summer, or art berlin contemporary (a platform for internationals to present individual works of in Berlin). Apart from contemporary art events, Berlin can be proud of its amazing museums, where some of the most important global exhibitions take place (i.e. Haus der Kulturen der Welt). Finally, the music (clubbing) scene in Berlin influence art scene a lot. The Berlin's nightlife is one of the most vibrant ones in Europe, so if you're in Berlin or in Germany, be sure to go out to famous Berghain, Tresor, Asphalt, and many others. Berlin is a place you will fall in love at first sight – not only because of its vibrancy, contemporaneity, and friendly people, but also because of amazing artworks you can find there.
If you love travelling, be sure to sign up to My Widewalls! It's free of charge, and you'll find some useful tips about amazing destinations!
Featured Image: Bert Art Travel Special Widewalls
Images in Slider:
Berlin (courtesy of www.hotelroomsearch.net)
Tresor Club Berlin (courtesy of residentadvisor.net)
All Images used for illustrative purposes only.