After gathering 88 exhibitors, collaborating with 25 partners and welcoming over 9,000 visitors in 2016, Art! Vancouver is now returning for the strong third edition. Taking place at the Vancouver Convention Centre between May 25th and May 28th, 2017, Art! Vancouver hosts world-class international art, featuring reputable galleries and artists from across Canada and around the world. Taking into account a great location, great timing, the busy cruise ship season and exceptional art, the fair is a cultural event worthy of comparison with other important art fairs around the world. Building on Vancouver's rich and thriving scene, the fair will offer a prestigious platform for galleries and artist to showcase their works and a stunning and inspirational setting for art enthusiasts and collectors to immerse themselves in a wide and diverse range of original artwork. This year, the fair will be taking part in Canada's 150th anniversary, celebrating the nation's milestone year in style. Connecting the international arts community under one roof, Art! Vancouver is certainly a must-see world class event.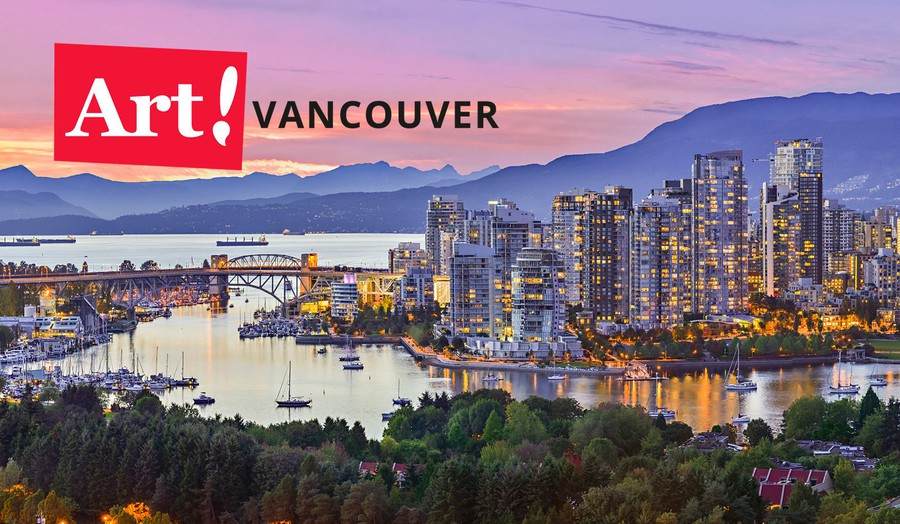 2017 Artist Highlights
While waiting for the 2017 exhibitor list, we might highlight some of the artists that will be presented at the fair. A photographer whose images are a blend between photography, painting, sculpture, poetry and the performing arts, Tatiana Rivero Sanz explores womanhood, in all its stages, as part of her ongoing research. She creates an installation, a stage in her studio, a space where the protagonist (herself or someone else) can get lost in her thoughts, where she dances or just walks around. The photographer Adam Gibbs is a master printer, both in the darkroom and with digital media. He produced dye sublimation prints onto aluminum, getting results that are stunning. Through her paintings, Cecilia Aisin Gioro, the grandniece of the last emperor of China, delivers her story about the Qing Dynasty and her experiences growing up. Cecilia is the first and only oil painter in the Aisin-Gioro family and her paintings are valued by Chinese collectors.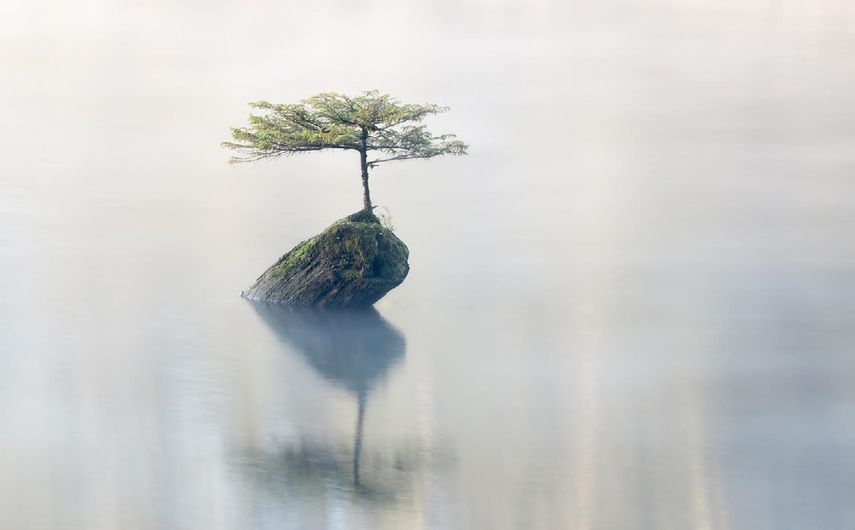 The Location
One of the fastest growing cultural hubs in North America, the city of Vancouver is regarded as one of the most popular destinations in the world. With a scenic setting, mild climate, and friendly people, the city is Canada's most exciting and culturally diverse metropolis. Attracting Asian and global investors seeking residence, Vancouver is also one of the most ethnically and linguistically diverse cities in the country. By visiting Art! Vancouver, the audience will have an opportunity to gain reach into not only an audience of art professionals but also into the globally connected city of Vancouver.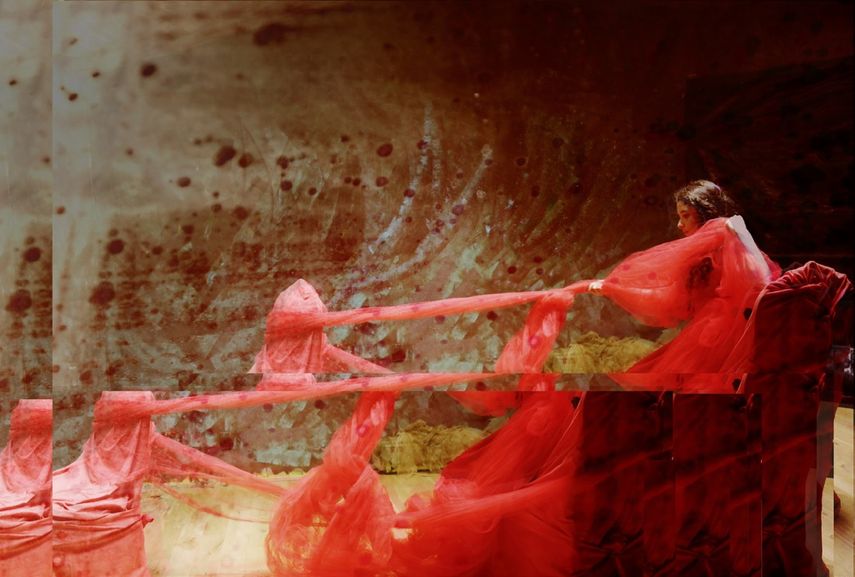 Events and Programming
Art! Vancouver will kick off with the Face of Art, a runway-style art show, where a selection of exhibiting artists will be introduced to the audience while walking along a catwalk showcasing their work. The fair will also organize art tours across the city to compliment the visitors' experience at the fair. In addition to an immersive exhibition program, Art! Vancouver will once again welcome prominent art professionals, as part of their popular speaker series, who will address a variety of art world issues. As the fair believes in giving back to their community, they will present Battered Women's Support Services as part of their charity program. The organization provides education, advocacy and services to assist all battered women in order to eliminate violence, working from a feminist perspective that promotes equality for all women. Through this partnership, the fair will raise funds and awareness through an online action platform.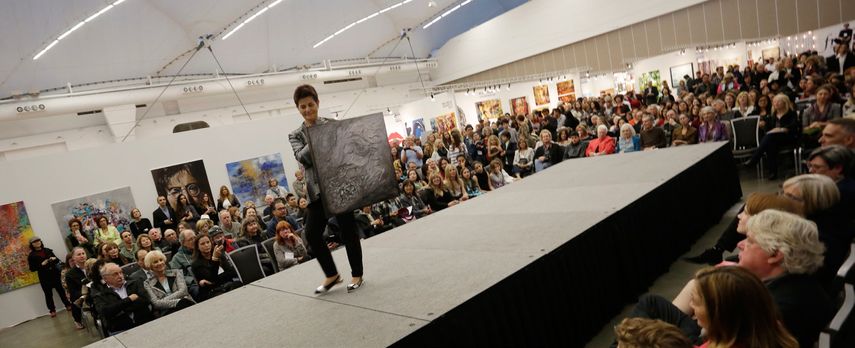 Practical Information
Art! Vancouver will take place at the Vancouver Convention Centre between May 25th and May 28th, 2017. The VIP Preview will be held on Thursday, May 25th, from 6 to 7 p.m, while the Opening Night Gala will be held on the same day, from 7 to 10 p.m. The fair will be open to the visitors from 12 to 8 p.m. on Friday, May 26th, from 12 to 8 p.m. on Saturday, May 27th, and from 12 to 5 p.m. on Sunday, May 28th. The price of the Day Pass will be $18.50 ($11 for children under 14), while the Multi-Day Pass will be $44.75. To find our more information, visit the official website.
Featured image: Art! Vancouver. All images courtesy of Art! Vancouver.