Over the last 70 years, the art sector has grown considerably by strengthening its global aspect. Despite its self-image as a socially conscious avant-garde that is increasingly sounding the alarm on the climate emergency, the structure of the sector is becoming increasingly untenable. Artists and activists have been raising awareness of the art world's carbon footprint, protesting everything from the footprint of physical art fairs and the fossil fuel money funding major museums, to the flights and shipping of artworks in crates, and the gallery lights and security systems.
The art world has been under scrutiny many times for its part in climate change. The most recent calls for all-encompassing accountability brought the art world to the limelight again and exposed a number of its practices as having a negative impact on the environment.
Recently, a group of gallerists and professionals working in the arts have launched the Gallery Climate Coalition, a non-profit organization that aims to develop a meaningful and industry-specific response to the growing climate crisis. They have been actively recruiting galleries, art workers, and artists to join and work towards its core goal of collectively reducing carbon emissions by 50% over the next ten years (in line with the Paris Agreement), as well as promoting near zero-waste practices. One of the essential tools, which the coalition has officially launched recently, is an easy-to-use yet robust carbon calculator.
Beyond these efforts, many galleries and major art players are now realizing their responsibility in terms of protecting our environment and taking efforts to reduce their carbon footprint in order to build a more sustainable business for now and for the future.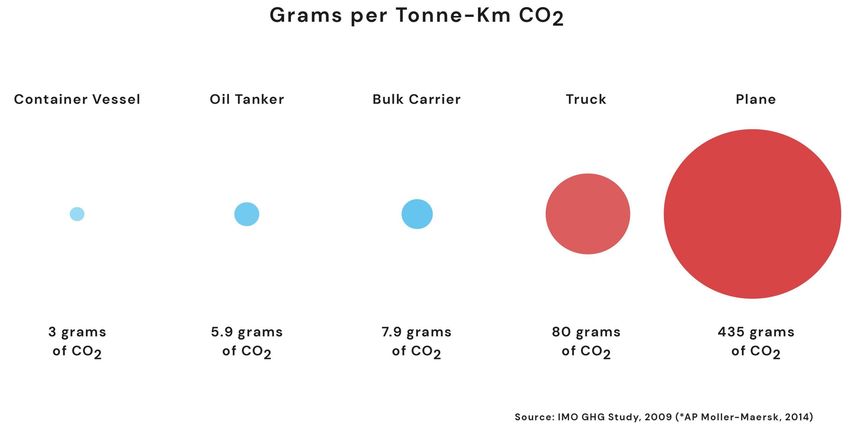 Hauser & Wirth Appoints Head of Environmental Sustainability
Seeking to align with goals set forth by The Paris Climate Agreement of the United Nations and become an art industry leader in environmental practices, Hauser & Wirth announced they have appointed their first global Head of Environmental Sustainability. As CEO Ewan Venter explains, this position, which will be filled by April 2021, will enable the gallery to take their climate action plan forward.
In cultivating a more sustainable future for our artists and communities, we are committed to doing all we can to protect the ecosystem and to reduce our environmental impact.
The new Head of Environmental Sustainability will be responsible for implementing the gallery's blueprint for reducing carbon emissions intensity by at least 50 percent by 2030, with the gallery committing each year to carbon removal solutions for its remaining footprint. These measures include allocating each exhibition and art fair a "carbon budget" that commensurates with financial cost controls and the gallery's carbon reduction aims.
Explaining that these challenges require both immediate action and long-term commitment, the gallery will work on sharing knowledge and initiating dialogue with the global gallery community to participate in the sector's collective shift towards environmental sustainability. The gallery expands its protection of carbon sequestration through land conservation through collaboration with Art to Acres, a non-profit organization that supports permanent old-growth forest conservation in high biodiversity regions, as well as environmental sustainability advisors South Pole, taking part in two conservation projects, The Swiss Forest Protection project and The Garcia River project in California.
At the same time, the gallery now uses 100 percent of electricity from renewable sources via direct renewable energy contracts or energy attribute certificates.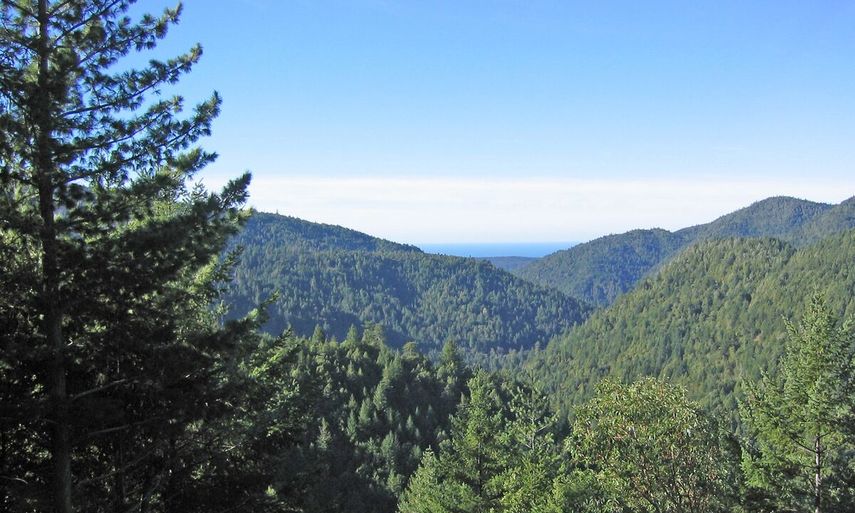 Christie's Announces Global Sustainability Initiative
Christie's has also announced their commitment to more sustainable operations, pledging to be net-zero by 2030. As part of this mission, the auction house is committing to a 50% reduction in its carbon emissions, achieving 90% diversion from landfill for its waste and providing all clients with packaging and printed material that is 100% recyclable.
Committing to the Science Based Target initiative* (SBTi), Christie's is the first auction house to apply for this accreditation which promotes best practice and independently assesses and approves companies' targets in line with strict criteria.
Tom Woolston, Global Head of Operations and leading Christie's Sustainability program, said that the lens of sustainability will inform all of their actions.
We understand that making good on these commitments will require a shift in culture and recognise that there is much to be done to adapt across the business.
In order to reduce their carbon footprint, Christie's has already begun to address four key areas which have the greatest roles in emissions: Shipping and Logistics, Business Travel, The Energy, Waste and Water from their Buildings and Printed Materials.
After reviewing all of its operational activities and measuring its current global emissions, the auction house commits to annual reporting of future emissions and its progress towards targets. The company will take a collaborative approach with suppliers and other stakeholders to work to reduce the collective environmental footprint up and down the supply chain, as well as continue to support climate-focused philanthropic activities.

Maruani Mercier's Climate Action Plan
Laurent Mercier, the managing partner of Maruani Mercier, introduced the climate action plan to reduce the gallery's carbon footprint. In 2018, Maruani Mercier's carbon footprint was 125 tCO2e (tons of direct emissions), and in 2019, the gallery managed to reduce it by 36 percent, to 80 tCO2e. Interestingly, the gallery's turnover increased by 26 percent. As Mercier explains, they have found that millennial collectors in particular are very positive about the initiative and that it influences their decision to work with them.
As he explained, the main activities that produce greenhouse emissions in a gallery business are the transport of art, business travel (including daily home-work commuting), and the energy used in the galleries. This is why the gallery reduced their business travel by plane, reduced travel emissions by 62 percent, and shipped more freight overseas instead of by air for a further 26 percent reduction in emissions from shipping. They also bought green electricity from renewable sources only. Accounting for every shipment, every mile, and the energy consumption of their spaces, they calculate their carbon footprint themselves or submit the information to professional organizations, and act on it.
After all these steps, the gallery offsets the remaining carbon emissions in collaboration with established offsetting organizations that have quantified projects in different parts of the world where the efficiency is highest on a cost/ton CO2 basis. In 2018, their emissions were offset by acquiring efficient fire stoves in Malawi, reducing daily cooking that takes place on open fire which puts a lot of pressure on the forest. In 2019, their emissions were offset by reforestation and conservation in Guatemala, in an attempt to protect the habitat of endangered species and avoid the deforestation of tropical forests.
As Mercier explains, these efforts both protect the reputation of the business, and the health of the planet.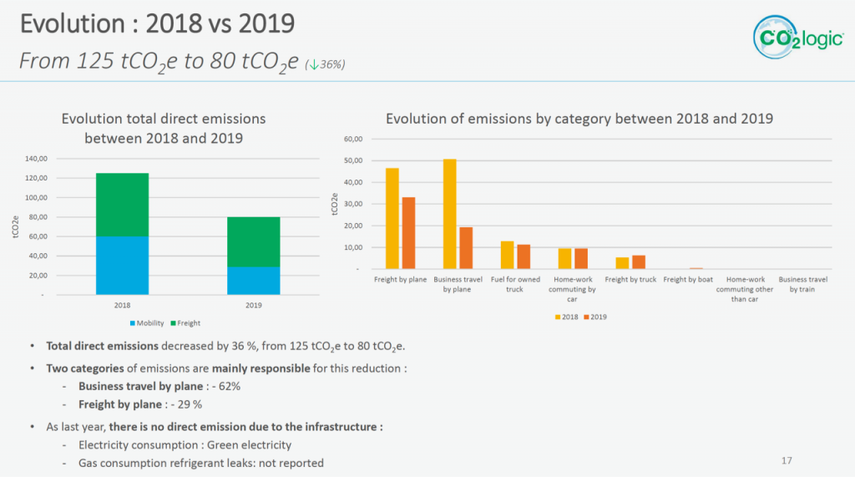 The Government-Sponsored Project in Germany
In November 2020, the government-sponsored project paid by the Federal Cultural Foundation brought together nineteen arts organizations in Germany to get a deeper understanding of their carbon footprints, and how they can be curbed. It includes institutions such as the Lenbachhaus in Munich, the Museum Folkwang in Essen, and the Dresden State Art Collections, but also theaters, libraries, music halls, and historic sites, such as the Sachsenhausen former concentration camp that is now a memorial.
The report, which has been announced to be released by spring, will hopefully offer a clear picture of the environmental impacts of a wide range of institutions. Using a support of €120,000 divided among them, each venue is currently conducting internal reviews of its buildings and practices to calculate their carbon footprint, having an opportunity to push the reset button on their strategies.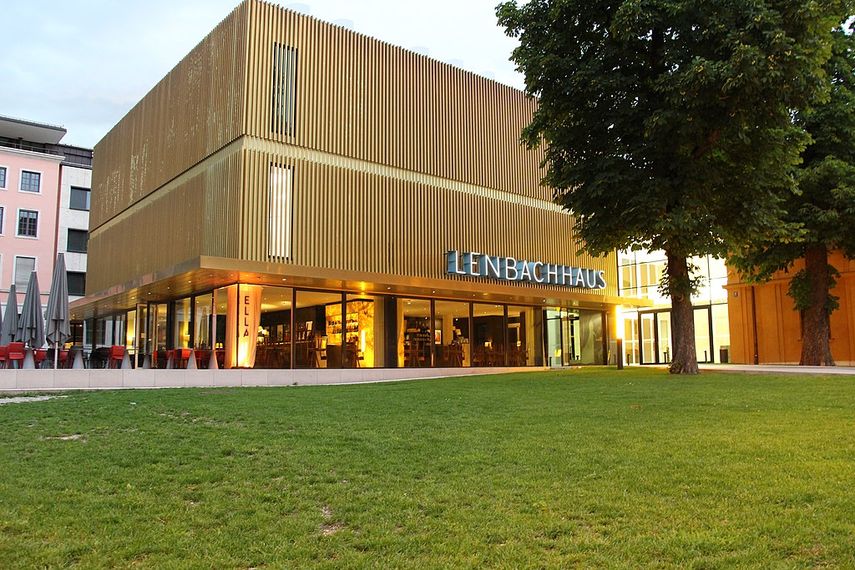 The Art World Carbon Footprint
The concept of the "art caravan" that travels to every part of the world for fairs, biennials and exhibitions, is definitely not a green concept, being a major culprit in carbon emissions. After an extensive period of research and active carbon auditing, the Gallery Climate Coalition has determined key areas of action which are most relevant to art industry - shipping, travel, energy, packaging, gallery spaces, recycling, offsetting and digital.
Transportation of artworks is one of the biggest contributors to greenhouse gas emissions in the art sector, but also an area with huge potential for carbon reductions. Instead of air freight, the galleries should consider shipping artworks by sea or road.
Another great contributor to a gallery's carbon footprint is international air travel, putting a very large amount of greenhouse gas into the air in a very short space of time. The galleries should consider using planes for only the most crucial and worthwhile journeys, while finding the alternatives to it when possible, such as train, boat or electric car travels, but also using video conferencing for meetings, discussions, interviews, etc.
In terms of packaging, all plastics and packaging materials produce significant amounts of waste. Instead, galleries should shift to using eco-friendly alternatives for commonly used materials such as glassine, paper tape, recycled card, and quilted blankets and straps.
When it comes to energy used in physical spaces, galleries should also consider using an ethical energy supplier in order to reduce their carbon emissions, while creating structural changes to preserve expended energy.
Regarding the exhibition programming, which often tends to result in unnecessary waste and energy consumption, it is forward planning, reusing, and recycling that can improve its sustainability. The galleries should also try to trim their waste and reuse wherever they can afford to.
Featured image: In Menorca, Hauser & Wirth is partnering with the Menorca Preservation Fund which supports local environmental initiatives. Photo: Emilio Parra.