Art 14 London opened today! As we previously reported, the lineup of participating galleries and artists from all around the world is more than impressive. The huge happening is taking place in the Olympia Hall in London, and it will run throughout the weekend, closing its doors on March 2, 2014. Being a contemporary art fair in London, the expectations of some spectacular novelties are justified, even more so, knowing that a large number of galleries from Asia and Africa are having their booths in the hall. Satellite program of Art 14 London includes a number of panel discussions, lectures and installation projects, including curators and artists from the contemporary global are scene.
One of our favorite street art photographers, Butterfly, captured some of the intriguing booths and artwork, ,and we hope to transcend here a little bit of the atmosphere and some of the interesting art presented at the event.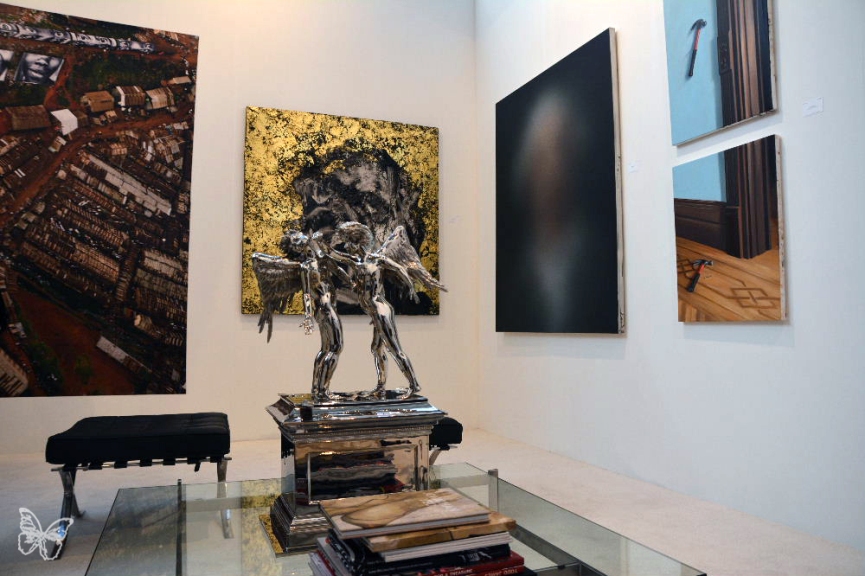 We already announced the presence of two urban art galleries at Art 14 this year - Circle Culture and Lazarides. Lazarides Rathbone presents the top artists of the urban art realm, as expected. We love the small Banksy pieces, as well as the large photographic installation by JR.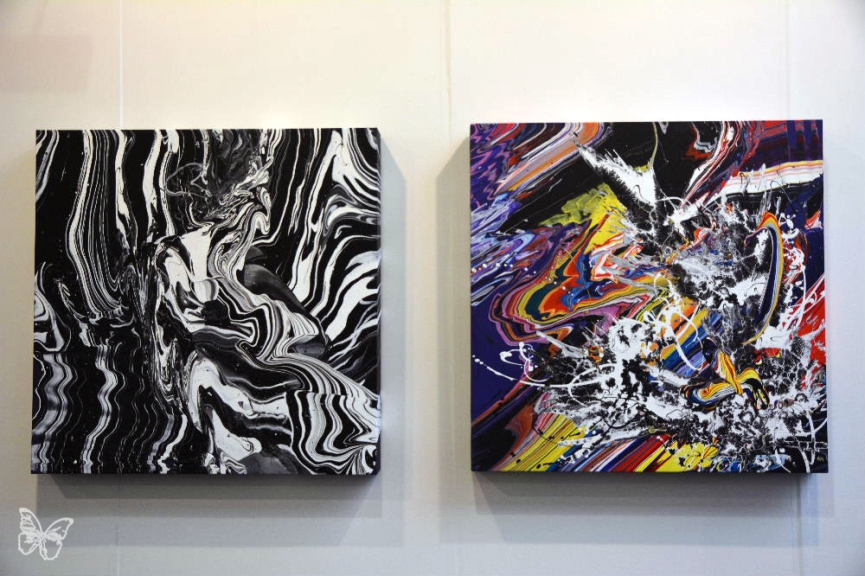 The colorful abstract canvases and lollipops by Katrin Fridricks at Circle Culture booth allure and amaze with their tactile texture and three-dimensional quality.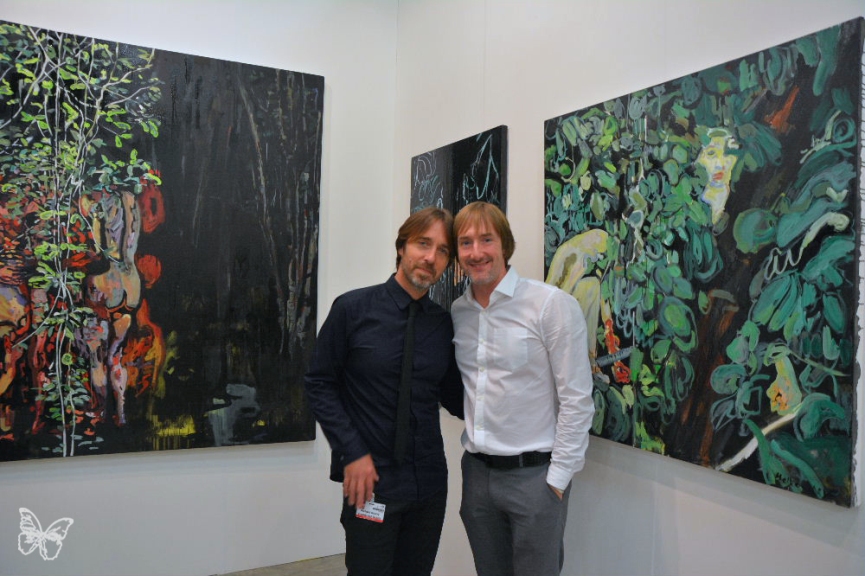 Coates & Scarry Gallery booth resembles a curiosity cabinet filled with expressive mythical landscapes by Dean Melbourne, kitschy hyper-realistic still life paintings and portraits by Angela Lizon, and the odd surrealistic compositions by Anton Goldenstein. The quirky spirit is definitely what sets this place apart.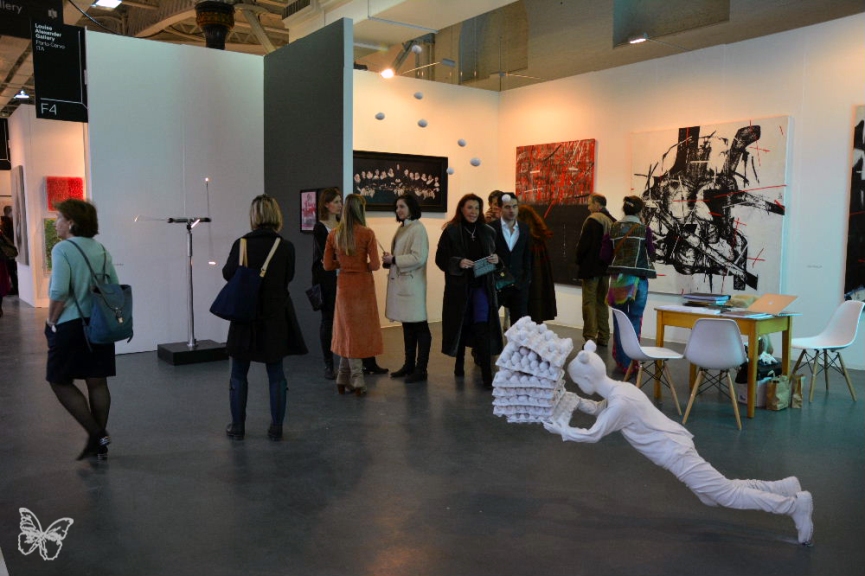 Louise Alexander Gallery brought an artist that caught the attention with his sculptural work the Baker Apprentice, Serkan Ozkaya. The work of this Turkish-American creative seems to defy gravity, and it appears to levitate completely frozen in motion.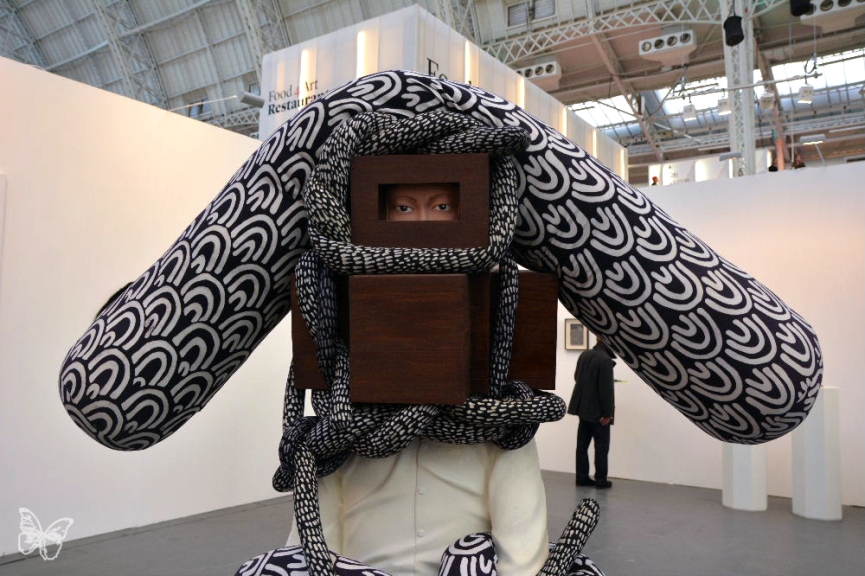 Chinese Arario Gallery presented, among others, the work of Eko Nugroho, a strangely beautiful sculpture, an Indonesian artist who developed creatively during the Reformation period. The sculpture brought to London exhibits his fantastic employment of traditional Asian and western artistic languages, keeping its surreal spirit, transcending into the absurd.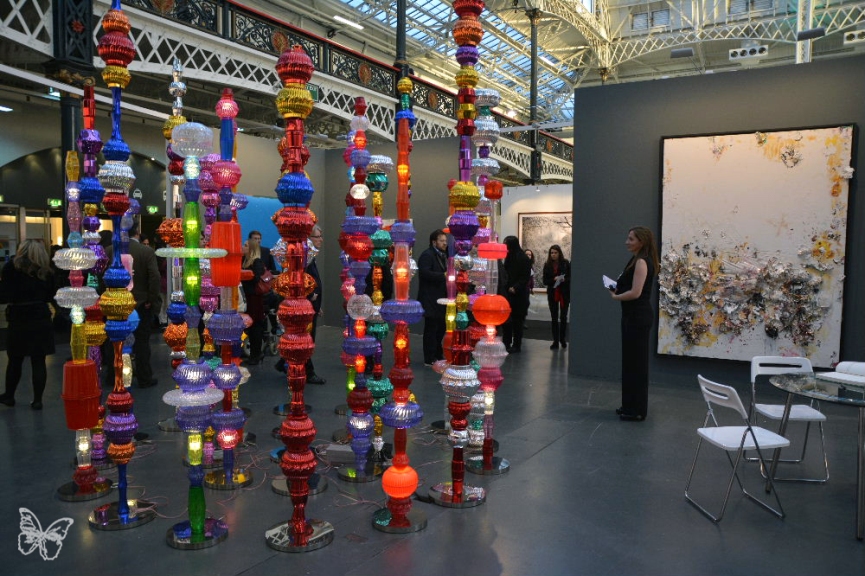 Pearl Lam Gallery exhibits some of the most daring Chinese contemporary art. Color, craze, light and Eastern traditions all collide in their stand, which is not to be missed!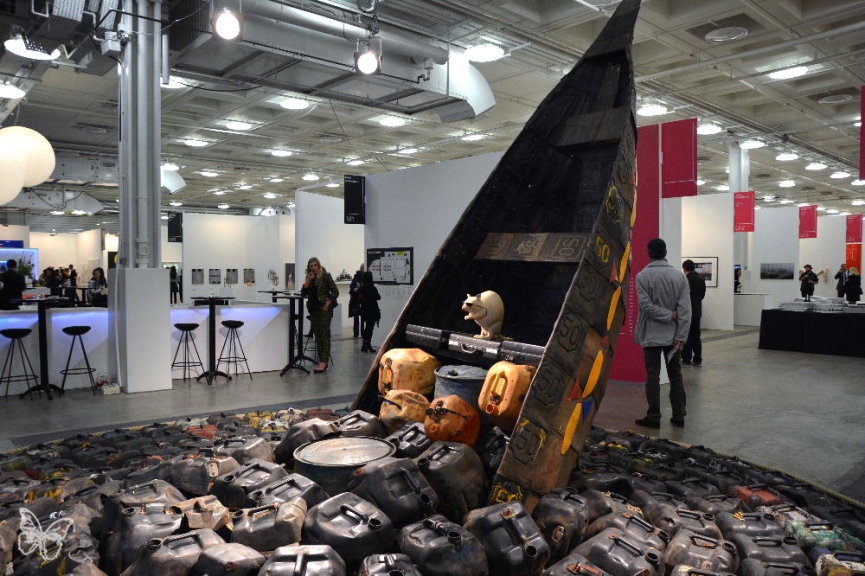 The transavantgarde space from London, October Gallery is naturally present at Art 14 London. Among the artists showcased at its booth are William S. Burroughs, celebrating the 100th birthday of the late artist and the contemporary African creative, Romuald Hazoumè. This Benin born author is represented by an interesting and ironic large mixed media installation titled Rat Singer - Second to God.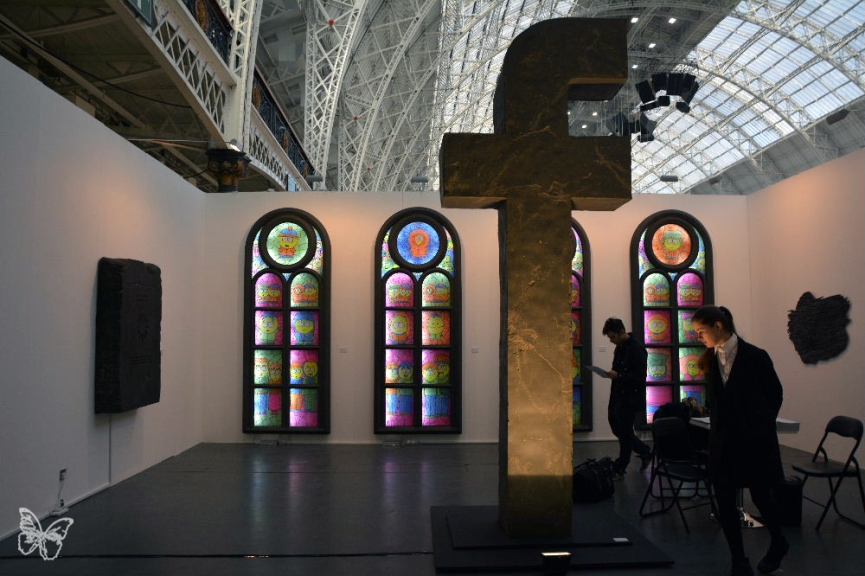 Triumph Gallery from Russia is presenting a solo project titled Paradise Network, executed by the Russian artistic group Recycle. Their works are large installations with distinctive and crisp social commentary. Definitely worth seeing.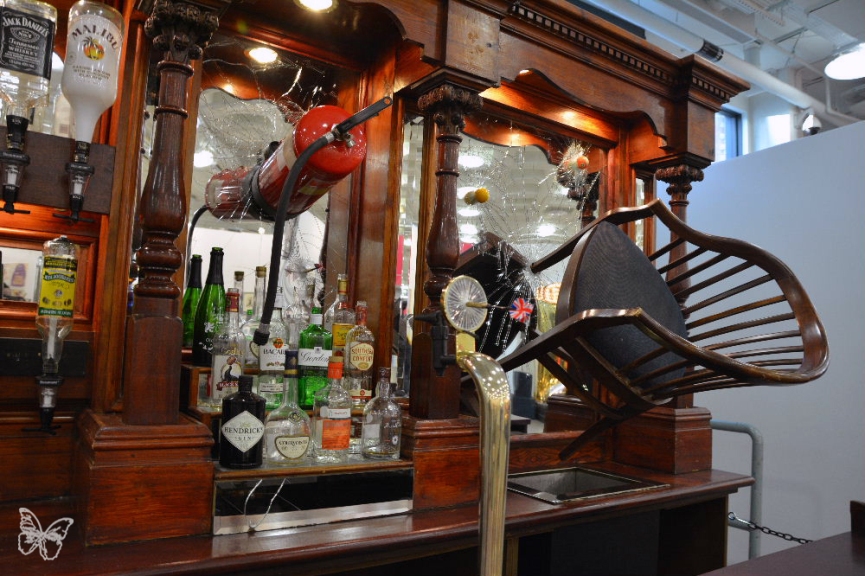 Anonymous Gallery from New York is showing an intriguing installation by Pryce Lee. It is an interactive setup of a bar, which is to be turned upside down by the visitors of the Art 14 Fair over the weekend. Lets see how this turns out!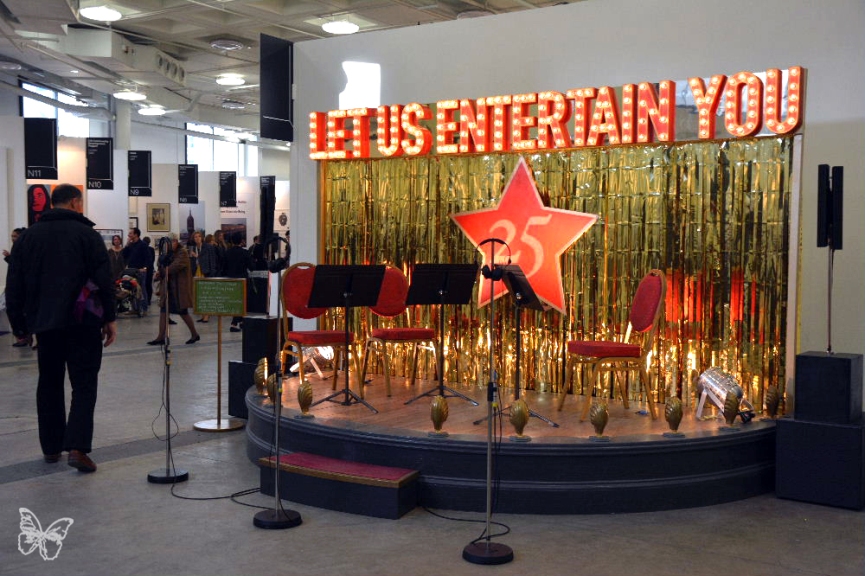 Oriented principally toward printmaking, the London Shoreditch based Jealous Gallery brought an interesting installation piece to the Art 14 as well. The gallery has a fantastic collection of urban art prints covering most of the important names of the 20th century art, besides the contemporary.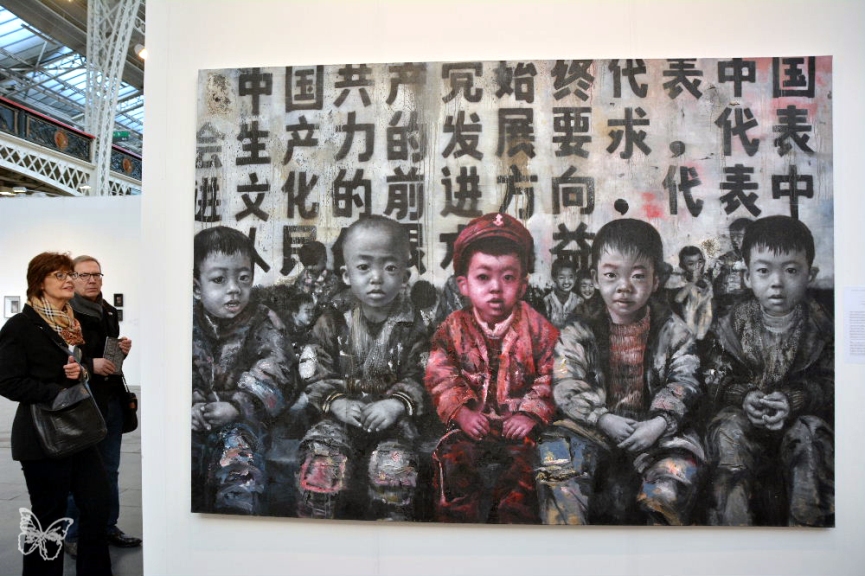 Finally, we recommend the Kashya Hildebrand Gallery stand, where some interesting contemporary Chinese paintings by Tianbing Li can be viewed.