Technological development in the Hi-Tech industry has been increasingly influencing the relationship between contemporary artworks and its viewers. We recently wrote about amazing application that transform ads into art, and that was created by Re+Public. Similarly, we wrote about the future of museums, after many of them started to use all sorts of digital gadgets that are changing the possibilities of showcasing the art. Finally, for all those of you who share passion for both art and digital technology, we have great news. Israeli company Artbit has developed an application that can identify artworks. But, that's not all – it also shares with you information about the artists, galleries, museums, street art. The app will be soon fully functional.
Artbit Art at Agora Gallery
Getting Smart About Art with Artbit
The founders of Israeli company Artbit have developed quite extraordinary application that identifies works of art thanks to its huge database. It's similar with well-known Shazam app that identifies works of recorded music. So, how does Artbit app function? Of course, you first have to download the application. After that, when you see some piece of art, you simply take a picture of the artwork on your smartphones, and the app will provide you with all necessary information – name of the artist, name of the artwork, year in which the work was created, academic articles about the work, critics, different links, information about exhibitions, and so on. So, the app does not simply identify the artwork, but provides a number of information related to it. If you want to know about exhibitions, art fairs or any other art events that are taking place in your vicinity, you simply ask the Artbit app. In addition, the app does not only identify paintings, but also sculptures, installations and video art.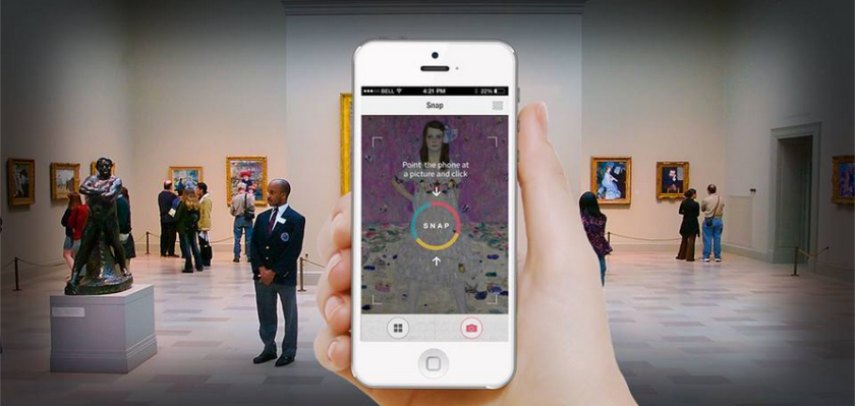 The Artbit Team
Israel is known for its prolific High-Tech industry. Artbit CEO is Ofer Atir, and he has worked in high tech for many years, including stints at a number of startups where he was development director. His team at Artbit includes creative and product director Zachi Diner, 45, a designer and founder of design and planning firms who is also a lecturer at interactive design program at the Holon Institute of Technology south of Tel Aviv; Stav Avrahami, 32, Artbit's VP for marketing; and Gidi Smilansky, 38, an artist and one of the founders of Tel Aviv's Alfred cooperative gallery. At this moment, they have operations in Tel Aviv, but soon will expand their business to New York as well. The team is quite ambitious. Ofer Atir recently said to the Israeli daily newspaper Haaretz that the company wants "to do for the art world what Steve Jobs did for the music world".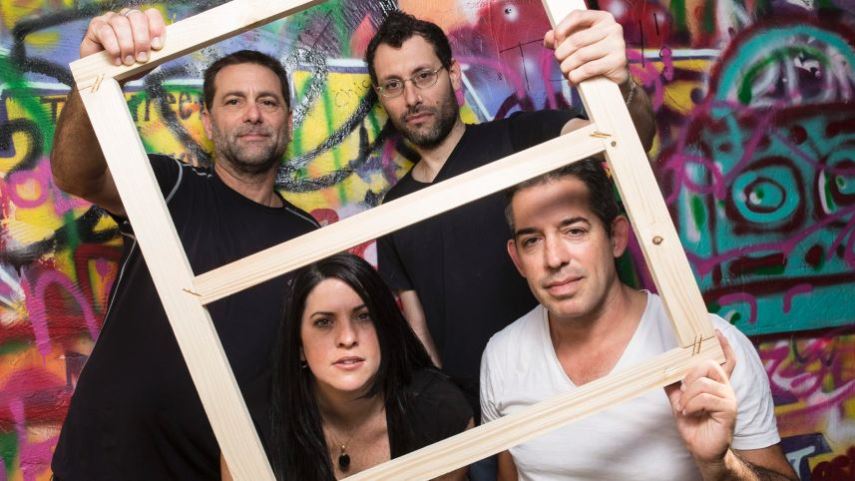 Downloading application
According to the official website of the company, Artbit app has over 1,000,000 works of art in its database. Registering for the app is via Facebook, which provides Artbit information about users and allows the company to try to provide content adapted to individual users. Of course, you need to download it first. You can download the application on the Artbit website – there is a version for Android, as well as for Apple iOS.
We would like to hear your opinion! Please comment on our Facebook page!
For the latest news from the world of contemporary art, sign up for My Widewalls! It's free of charge!
Featured Image: Artbit (courtesy of thebubblist.org)
All Images used for illustrative purposes only.