Evening of February 4th 2015 was yet another interesting day for the world of Street Art – Artcurial presented its annual sale dedicated to this endlessly interesting field of Contemporary Art. Ever since their first Urban Art sale in 2008, these kind of auctions have been attracting a growing number of collectors and art lovers. Widewalls Collectors Tip brings you another auction analysis, with highlights and detailed auction figures…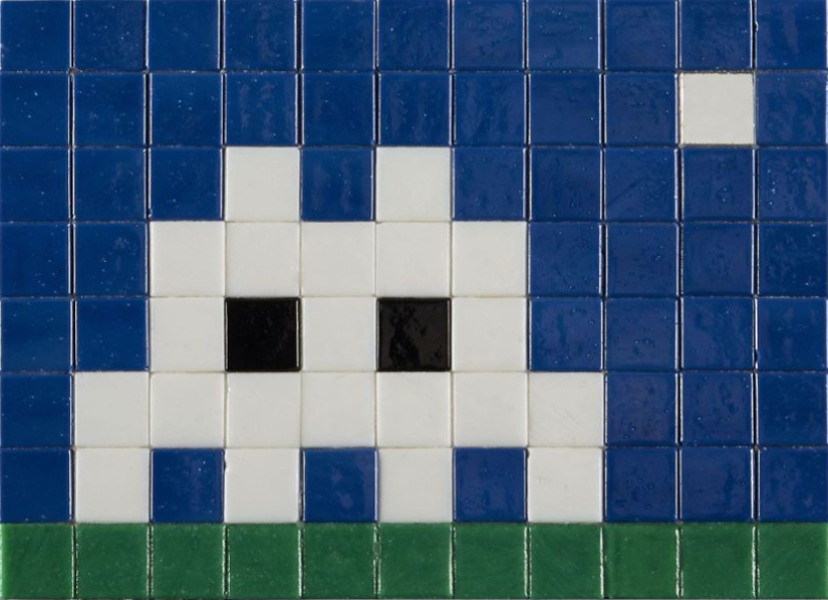 Crunching the Numbers
First of all, when we look at the total numbers of the auction, it becomes clear that we had quite a successful auction event in Paris two days ago. With a total of hammerprices adding up to $1,816,802, we can see that there was an 8% difference in comparison to the total high estimated values for sold lots ($1,680,794). Out of 201 lots, 168 pieces were sold, making this almost 84% of all lots. A number of 76 lots were sold for a price bigger than the high estimate, which was 45% of all sold lots. This means that almost 40% of all lots were sold for a price higher than the high estimated value. 43% of sold lots have found new owners for a price which had been in range of estimated values, i.e. 72 lots. Only some 12% of sold lots went for a price lower than the low estimated value, 20 lots to be precise. It is interesting to see which were some of the pieces that went unsold (out of 33 total)…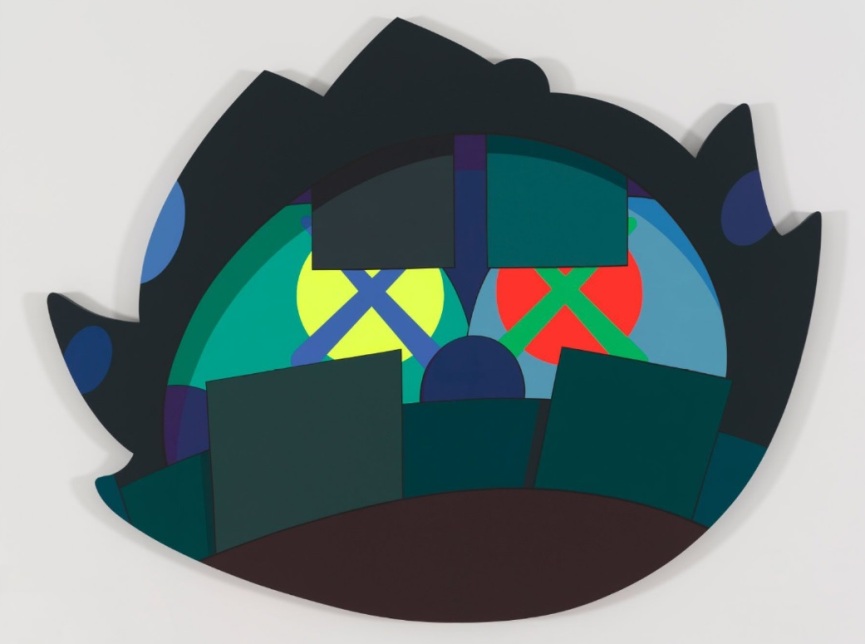 What Didn't Sell?
Pieces of some of the most renowned urban artists working today didn't find new owners. Pieces by the talented duo Os Gemeos, who had a museum show opened most recently, from 2012 and 2014, went unsold. Also, two pieces (one from 2000 and the other from 2011) by Bristol street art legend Nick Walker didn't find new owners. Banksy's Blow Pop Records from 1999, estimated to reach a price as high as $22,831 wasn't sold, as well as a piece by JR from 2012 (the other piece by this urban artist found a new owner for a price in range of estimated values). Lot 135, a piece by Shepard Fairey, estimated to reach a price almost as high as $70,000, didn't find a new owner. Also, interestingly, lot 139, Johnny Ramone by Shepard Fairey, went for a price 40% lower than the low estimated value. This has also been a case with a piece by Schoony, which went for a price 47% lower than the low estimate.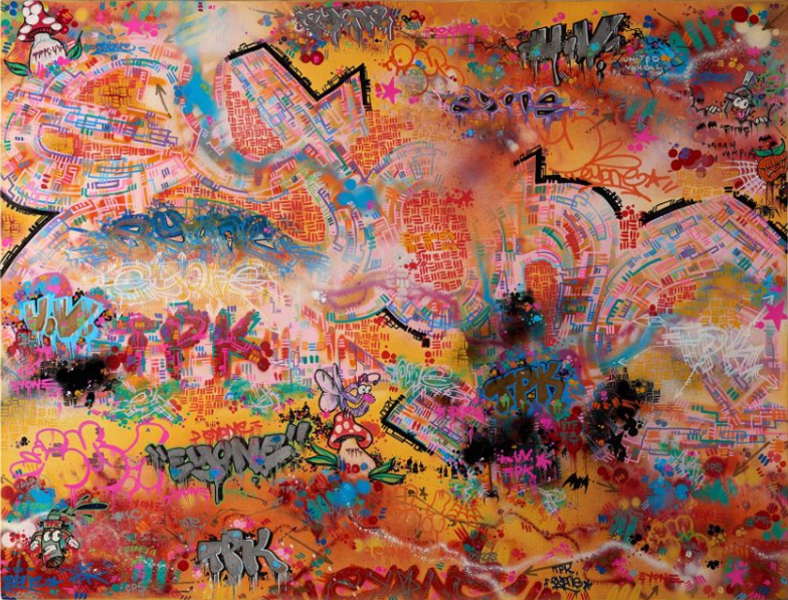 Highlights: KAWS, Quick, Dondi White, Speedy Graphito
As for the pieces which were not only sold, but had achieved quite good prices, we divert your attention to lots 8 and 10, pieces by artists from our monthly most popular list, Conor Harrington and Guy Denning. Denning's piece was sold for a price 33% higher than the high estimate. Harrington's piece went for almost $71,000, making the difference between high estimate and hammerprice to be 77,7%. This was the third most expensive piece at the auction. Second place belongs to a piece by Dondi White (lot 42), sold for almost $100,000 and a hammerprice/high estimate difference of 147,6%! The most expensive piece of the evening of February 4th was KAWS' Control (lot 117), sold for $214,286. Honorable mentions deserve pieces by Quick, Speedy Graphito and Space Invader, which achieved very high hammerprice/high estimate differences. Respectively, lots 27, 194, 114 achieved differences of 316%, 208% and 117%!
Scroll down to check out our detailed auction figures!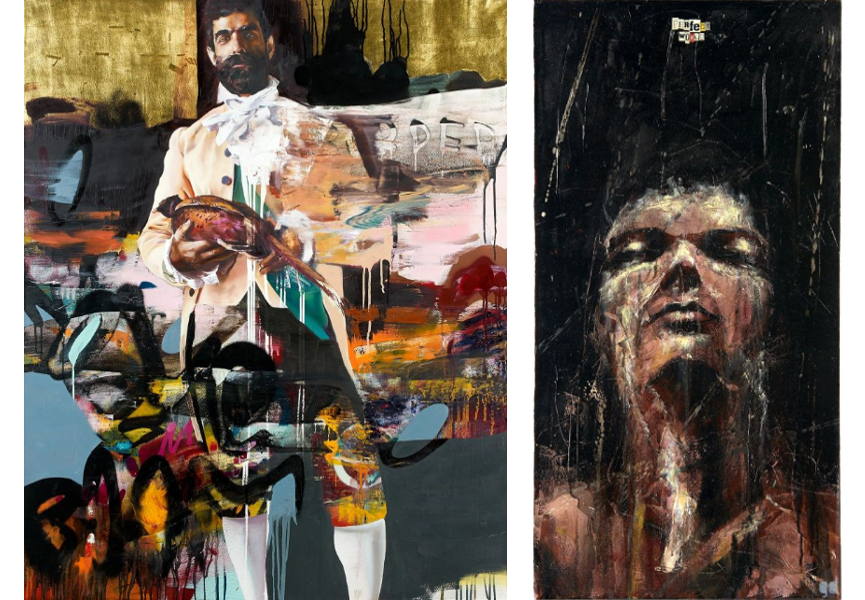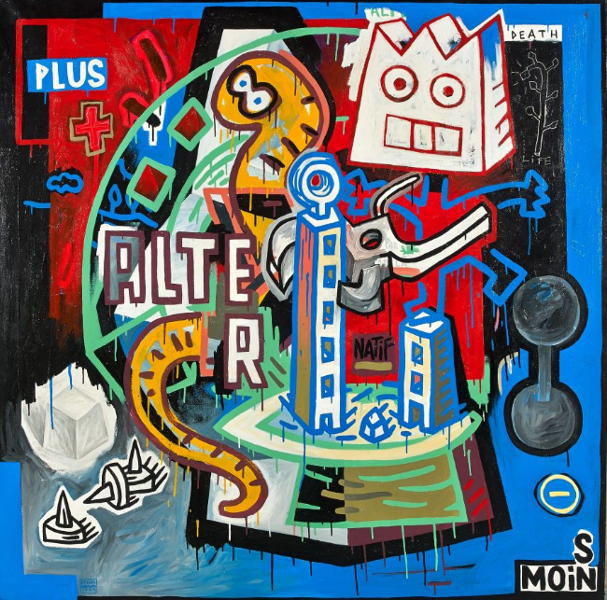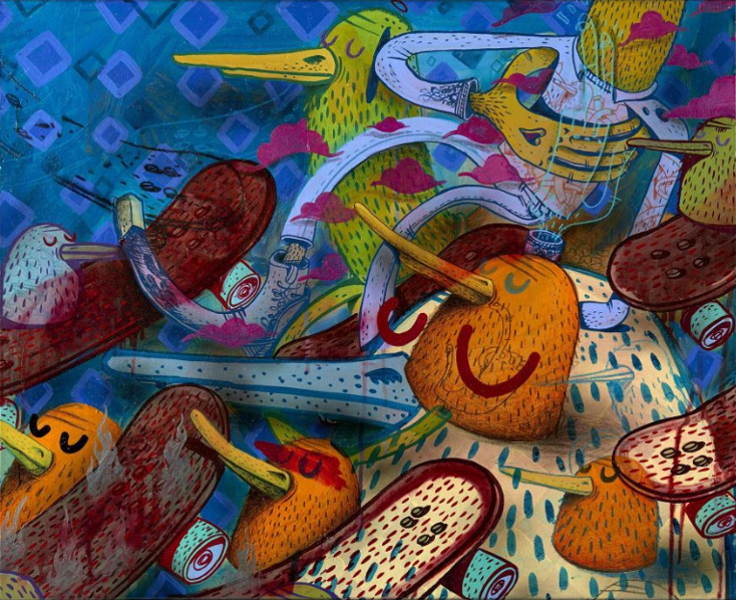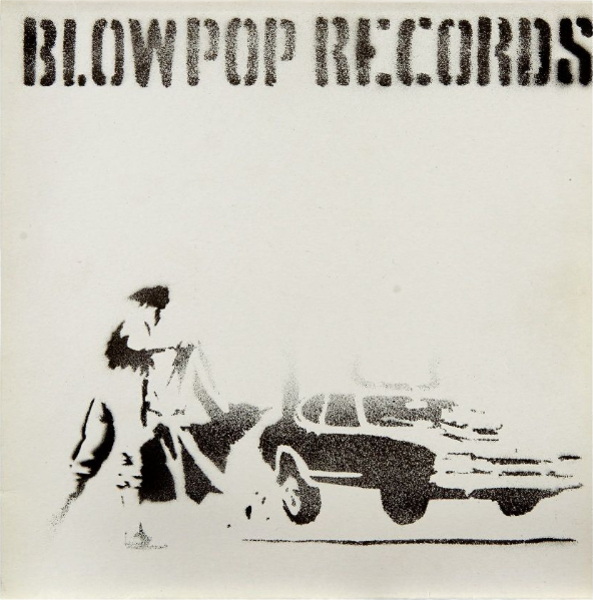 Featured image: MadC - Fifteen Forty-One (lot 97)
All images courtesy of artcurial.com
Artcurial – Detailed Auction Figures
Never miss out on detailed reports for Urban and Contemporary Art auctions – follow Collectors Tips by creating a profile via My Widewalls!
Featured image: QUIK - I've Got A Problem (lot 27)