Just in time for holidays, Artcurial is hosting an Urban & Pop Contemporary sale, bringing together some emblematic pieces by some of the biggest names in the field.
The highlight of the auction will be Invader's Rubik Space, an impressive work made of 391 Rubik's Cubes. First appearing on the market after it was exhibited in the Rubik Space show at the Patricia Dorfmann gallery in the spring of 2005, the work is just the second made using Rubik's Cubes by Invader, and his first large-scale rubikcubism creation.
The collectors will also have a unique opportunity to bid on the works by iconic artists such as Dondi, LA II, Keith Haring, Tanc, JonOne, L'Atlas, Tilt, Speedy Graphito, Blek le Rat, Ernest Pignon-Ernest, among others.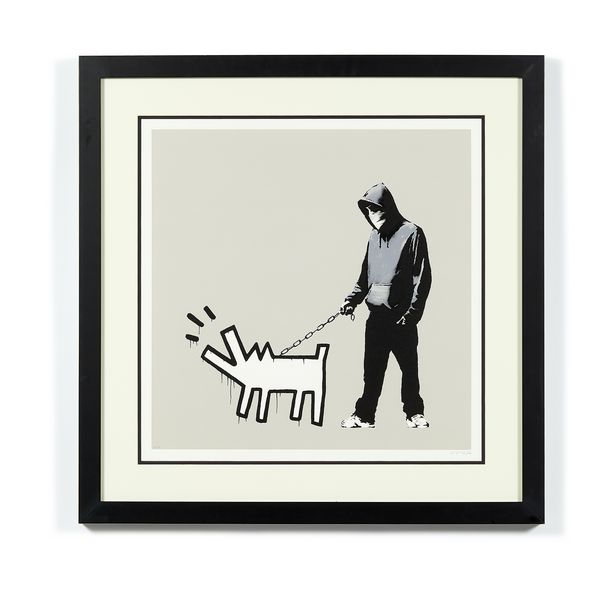 Invader's Rubik Space
An anonymous street artist, Space Invader is celebrated for his unique installations in cities around the world based on popular 8-bit video games from the 1970s and 80s. Taking imagery from popular culture, the artist translates them into chunky, retro graphics, using tiles and cement, with each pixel being represented with a tile.
Turning his attention to Rubik's Cubes, Invader got involved into a mathematical and logical exercise to create a piece of sculpture. This was the beginning of "Rubikcubism" and "object-paintings" as he calls them. This February, his work Rubik Mona Lisa, was sold at Artcurial for 480,200 €, achieving a world record price for the artist's Rubik's Cube piece.
Estimated between 400,000 and 600,000 €, the work featured in the upcoming sale features the Space Invader character, placed into a much larger environment than before. The work is based on a photograph the artist took of his studio in 2004 showing his first Rubik's piece created from 9 cubes.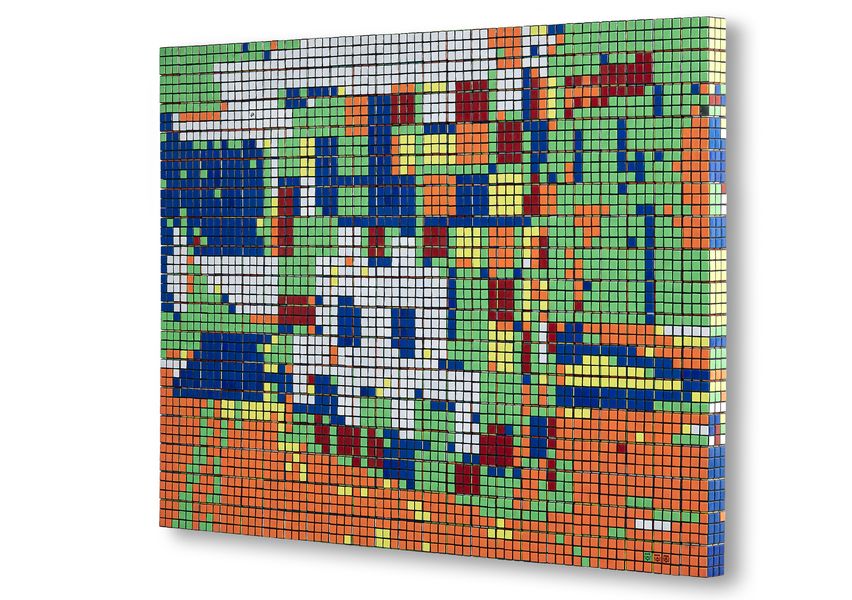 Other Highlights
Alongside Invader, the auction will feature some of the most iconic figures in the contemporary urban art scene.
This impressive line-up includes Futura, represented with several works dating from 1981 to 1990 and estimated between 30,000 and 80,000 €; a piece by José Parla, estimated between 50,000 and 70,000 €; a drawing by Dondi White, estimated between 20,000 and 30,000 €; a work by Os Gemeos, estimated between 80,000 - 120,000 €; several works by Shepard Fairey, including a powerful portrait of the American activist Angela Davis estimated between 15,000 and 20,000 €; as well as Banksy, KAWS, Vhils and JR.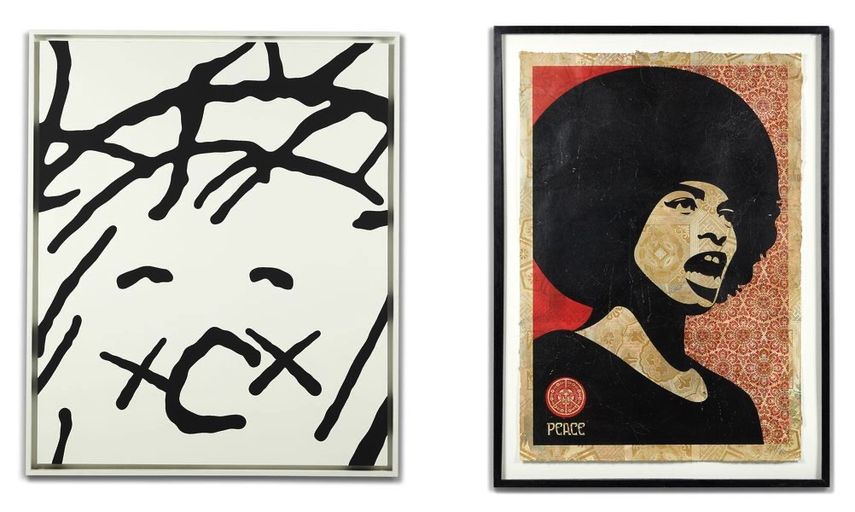 The Urban & Pop Contemporary Sale
The Urban & Pop Contemporary sale will take place at Artcurial's website on December 16th, 2020 at 14.30 p.m.
Artcurial, Urban & Pop Contemporary Auction
Featured image: Rammellzee - Untitled. Spray paint and marker on cardboard, 74,50 x 100,50 cm. Estimate : €50,000 - 70,000. All images courtesy Artcurial.