Since 2006, the Arte Laguna Prize has been the most significant entity of its kind in Italy and beyond, creating strong relationships with institutions of culture and art and nurturing artists around the world.
Over the course of the decade, participants from over 112 countries have been selected and exhibited across several sections, including painting, video art, photography, digital graphics, performance, land art, sculpture and installation, virtual art and, since this year, urban art as well.
For the upcoming edition, Widewalls has teamed up with Arte Laguna Prize to offer a discount to possible applicants, for the opportunity to win this prestigious award!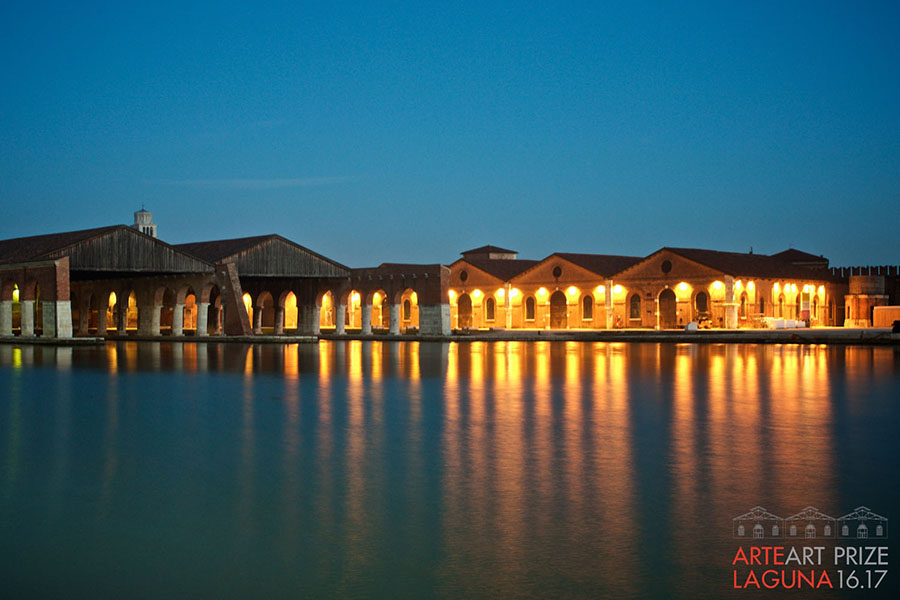 Arte Laguna Prize 2018 Italy - Call for Artists
The international jury of Arte Laguna Prize, composed of 10 renowned figures from the art world, came together to select 115 artists in different categories.
These will include:
- the final exhibition in Venice in March 2018
- 
5 cash prizes of € 7,000 each
- 3 personal exhibitions in international Art Galleries
- 3 collaborations with companies and art management platforms
- 11 Art Residencies

- 3 International Festivals
- 1 Sustainability and Art Prize
- a publication in the official catalogue

As always, Arte Laguna offers top-notch residencies and gallery/festival collaborations, including those with Galerie Isabelle Lesmeister in Regensburg, Germany, as well as Galeria Fernando Santos in Porto, Portugal and Chelouche Gallery for Contemporary Art in Tel Aviv, Israel.

The Arte Laguna Prize participants of the 2018 edition are in to win residencies in San Francisco, Bodrum, Barcelona, Venice and Shanghai, among other cities, are will have the chance to work with art management platforms such as Zanetto Craftsmanship, Biafarin and Artmajeur.

Their work could also be featured in renowned festivals such as Art Stays, Art Nova and Open International Exhibition of Sculptures and Installations.

The exhibition of accepted artworks for the Arte Laguna Prize will take place in the historical location of the Arsenale in Venice in March 2018. It will include
- 30 works of painting
- 25 sculptures and installations
- 25 works of photographic art
- 10 videos
- 5 land art works
- 5 works of urban art
- 5 works of virtual art
- 5 works of digital graphics
- 5 performances which will be performed live during the exhibition's opening ceremony.
Video - Arte Laguna Prize 2018 Italy - Call for Artists Now Open
Last Days - Apply Now for the Arte Laguna Prize Contest and Exhibition!
At Widewalls, we're extremely excited about the fact Urban artists can now apply for Arte Laguna Prize as well!
For this occasion, we offer special discounts to our readers, applicable for all nine Arte Laguna Prize categories.
We invite you to consult the Terms and Conditions of the 12th International Arte Laguna Prize and to contact us at editorial@widewalls.ch for your discount code to be used during the application!
The deadline for the Arte Laguna Prize 2018 application is December 18th, 2017.
All images courtesy Arte Laguna Prize.