A prestigious international art competition dedicated to the visual arts, Arte Laguna Prize has been promoting and supporting artists and their careers through a range of opportunities since 2006. For the past thirteen years, it has been collecting thousands of applications from individuals from all over the world, who are selected by a jury of excellence and exhibited across several sections in the great exhibition in March taking place in the evocative spaces of the Arsenale of Venice.
The applications for the 2019 edition of Arte Laguna Prize are now open. In addition to painting, sculpture and installation, virtual art, photographic art, digital graphics, video art and short films, performance, urban art and land art, the fair now opens its doors to design, dedicating to it a new important section.
As Laura Gallon, one of the founders, states, this change "is the natural continuation of the growth of Arte Laguna Prize and the expression of the blurred boundaries between design and art that we have been observing for a long time."
For the upcoming edition, Widewalls has again teamed up with Arte Laguna Prize to offer a discount to possible applicants, for the opportunity to win this prestigious award.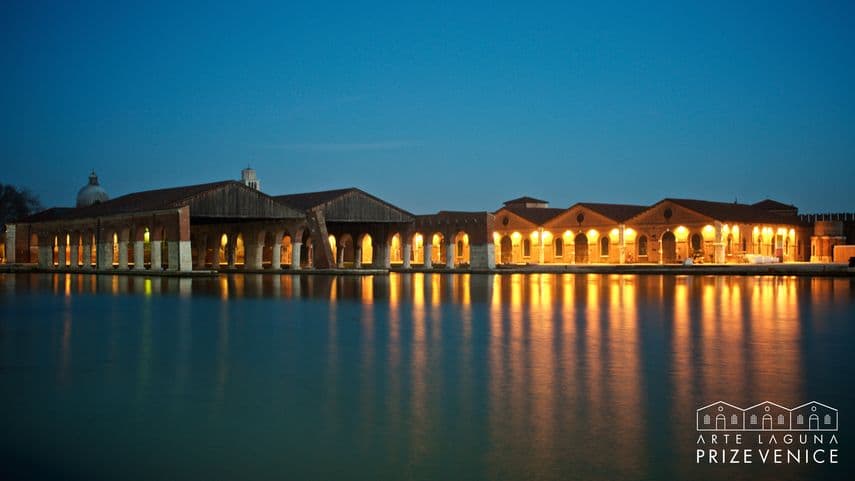 Arte Laguna Prize 2019 Italy – Call for Artists
This year, the Arte Laguna Prize jury of 10 international art experts will select the works of 120 finalist artists from different categories, which will be on view from March 16th until April 7th, 2019 at the Arsenale Nord of Venice. Among these works, six winners will be selected and awarded prizes for a total prize money of 42.000€.
There are six additional prizes for the 13th edition of Arte Laguna:
- Artist in Residence Prizes assigned to nine artists, at locations including GLO'ART in Belgium, Basu Foundation for the Arts in Kolkata, Espronceda in Barcelona, and Farm Cultural Park in Favara, Sicily, among others;
- Business for Art Prizes in collaboration with Tessitura Luigi Bevilacqua of Venice, 47 Anno Domini winery, Fraccaro Spumadoro and Maglificio Giordano's;
- Artist in Gallery Prizes for exhibitions in Galerie Isabelle Lesmeister in Germany, Várfok Galéria in Budapest, Anise Gallery in Londra, and Jonathan Ferrara Gallery in New Orleans, United States;
- Participation in Festivals and Group Exhibitions in Slovenia, Beijing, Venice and Lucca for 13 artists;
- Art Platforms and Supporters Prizes in collaboration with the Canadian platform Biafarin, the foundation for the promotion of pastel art The Art Spirit Foundation in Connecticut, United States;
- ARS (Art Reuse Sustainability) of Plastic Prize dedicated to Sustainability and Art realized with the support of Corepla (National Consortium for the Collection and Recycling of Plastic packages) and in collaboration with Ca' Foscari Sostenibile for works and art projects which enhance plastic and plastic packagings as part of the RRR strategies (Reuse, Recycle, Reduce).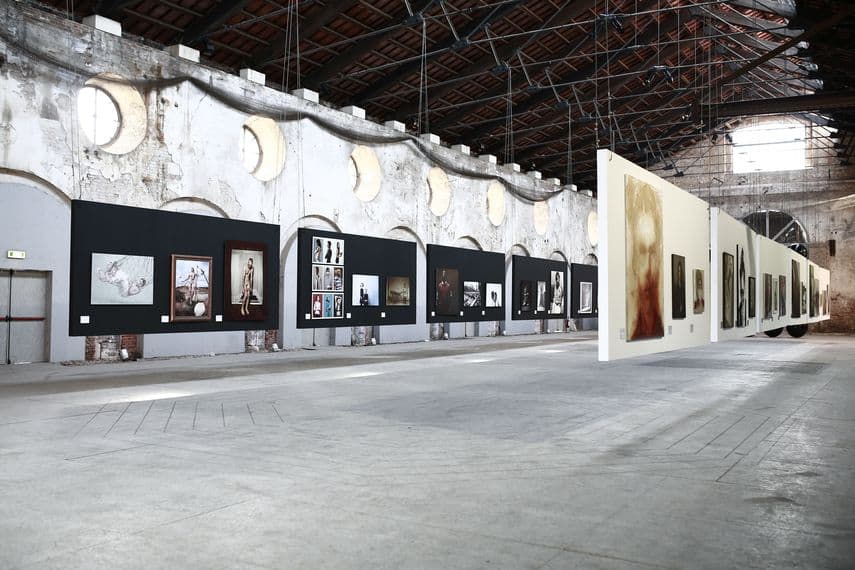 Last Days – Apply Now for the Arte Laguna Prize Contest and Exhibition!
Once again, Widewalls offers special discounts to our readers, applicable for all ten Arte Laguna Prize categories.
We invite you to consult the Terms and Conditions of the 13th International Arte Laguna Prize and to contact us at editorial@widewalls.ch for your discount code to be used during the application!
The deadline for the Arte Laguna Prize 2019 application is November 27th, 2018.
13th Arte Laguna Prize - ENTRIES ARE OPEN
Featured images: The Arsenale, Venice. Photo by Nicola D'Orta. All images courtesy Arte Laguna Prize.