For anyone interested in the current state of contemporary art, Arsenale in Venice should be a primary destination this March and April. A huge show of 125 artworks from all over the globe is currently curated there, as a part of the Arte Laguna Prize Exhibition. The works on display range from installations, videos, photographs, paintings, digital works, performances and land art projects showing the tendencies and innovation in art that mark the present moment.
The works by emerging artists are carefully selected by a group of directors of museums and foundations, and by international art critics and curators. The exhibition is curated by Igor Zanti, with the collaboration of ten internationally known art workers, including Flavio Arensi, Tamara Chalabi, Paolo Colombo, Suad Garayeva, Ilaria Gianni, Emanuele Montibeller, Salvador Nadales, Fatos Ustek, and Alma Zevi.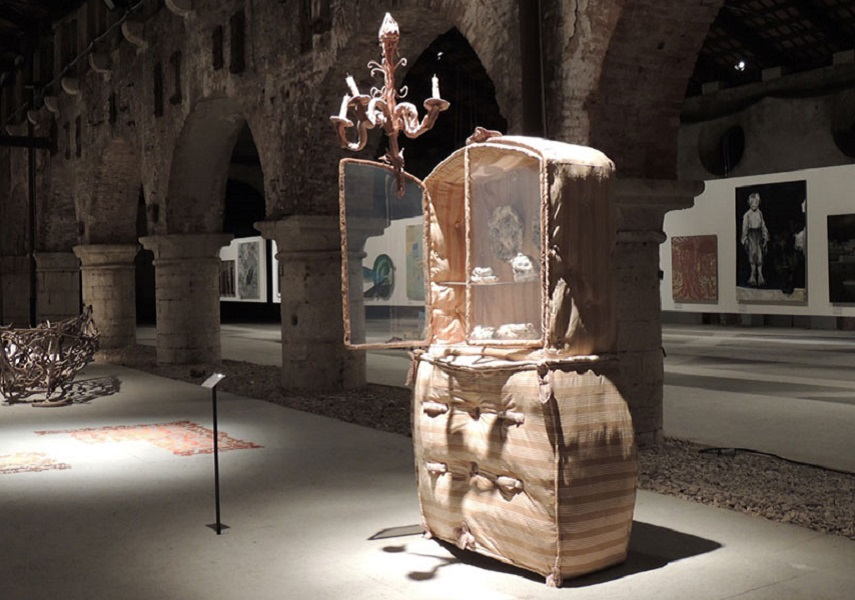 The Arte Laguna Prize
International in scope, Arte Laguna Prize is open to multiple disciplines, and artists regardless of the country of origin. Quality being the only value that interests jury and grants the entry into competition for the main prize and other prizes for finalists, including solo exhibitions for winners, the purpose of the exhibition and the award is to promote contemporary art and artists, and to showcase the current situation in the field of artistic creation. Both this edition's award and the exhibition represent an excellent opportunity for new art names to gain wider currency and to position themselves on the global art map. Established in 2006, this is the 11th edition of Arte Laguna Prize Exhibition.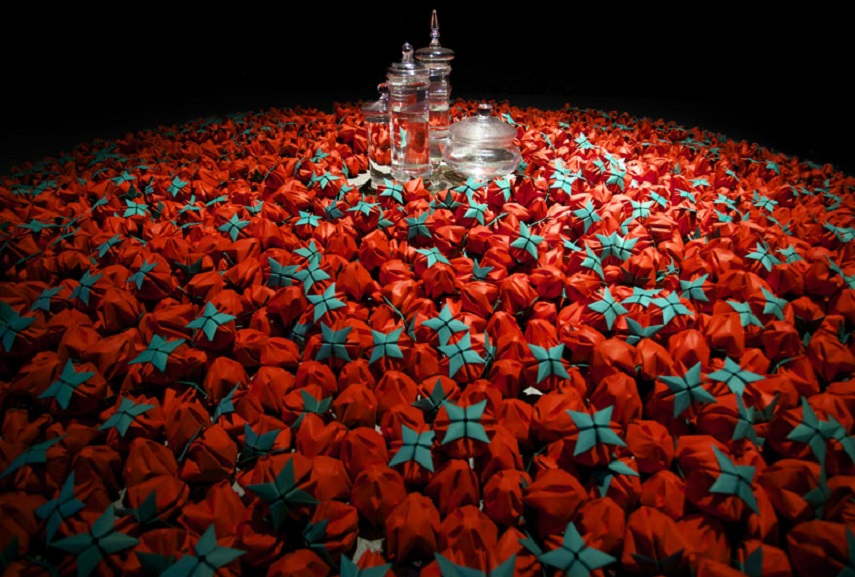 Events and Schedule for the 11th Exhibition
The grand opening ceremony of Arte Laguna Prize is scheduled for March 25 at 6pm at Nappe Arsenale Nord. The guided tour is planned for Sunday, March 26 at 11am. The ceremony attracts over 3000 visitors each year. This edition of the exhibition at Nappe Arsenale Nord includes 30 finalist paintings, 30 sculptures and installations, 30 photographic artworks, 10 video works, 10 land art projects and 5 performances. Performances will be staged live during the opening, as well as 5 works from digital graphics, and 5 works from virtual art.
Virtual and Digital Art exhibition will be held at TIM Future Centre in Venice, and will comprise of artistic expressions made with new technologies, including virtual art, works of digital graphics, and art made with the use of computers, tablets, applications and other devices, to give us a new understanding of art.
Cash prizes, gallery exhibitions prize, collaborations with companies, and art residencies in Italy and abroad will be awarded by jury during the opening night to over 30 finalist artists. In order to create synergy between business and art, Arte Laguna Prize have invited international partners and companies with which it collaborates to attend the opening evening as well.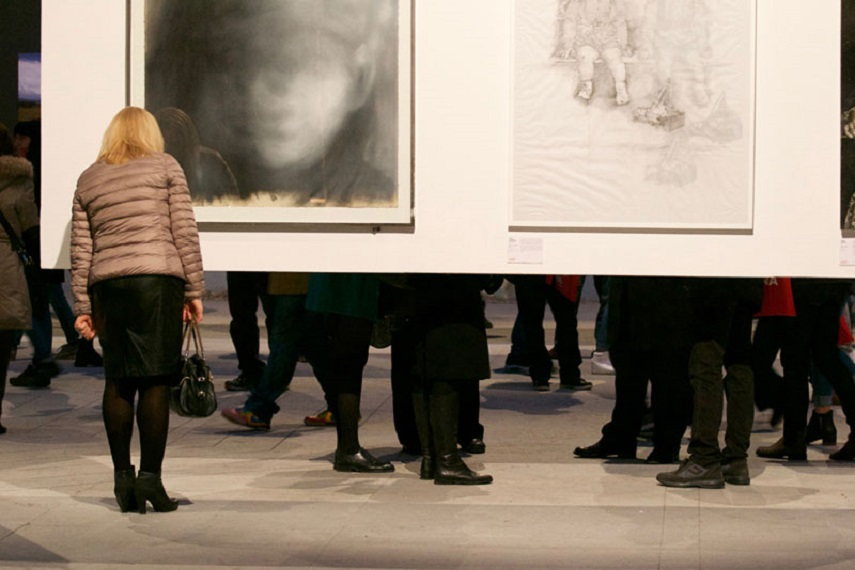 The Arte Laguna Prize Exhibition Information
Among the companies with which the Arte Laguna Prize collaborated are Deglupta, Eurosystem, Rima, and Papillover. They invited artists to design four product-specific projects. A special project was also created with Archives of Sustainability at Ca' Foscari University of Venice and Comieco (National Consortium for the Salvage and Recycling of Cellulose-based Packaging). Collaborations and winning projects will be realized during 2017, until the launch of the 12th edition next Sptember.
Exhibition of finalists and winners of the Arte Laguna Prize, and 125 international artworks at Nappe Arsenale, Venice, opens on March 25, and will be on view until April 9, 2017, with opening hours from 10am - 6pm daily. The same dates and opening times stand for the Virtual and Digital Art exhibition at TIM Future Centre.
Arte Laguna Prize 2017 - List of Finalists
Featured images: Exhibition space of Arte Laguna Prize. All images courtesy of the Arte Laguna Prize.