For women in the 17th-century Italy there weren't many career options, but few of them transcended these restrictions against all odds. That is the case with Artemisia Gentileschi, one of the first and only female artists to achieve success in this period. Following in the footsteps of Caravaggio, she created dramatic and dynamic paintings which brought to the fore women and their stories.
The current exhibition at Robilant+Voena is a comprehensive survey of the influence of this revolutionary artist, which even spans the 21st century. Titled The Gentileschi Effect, the exhibition brings together paintings from the Baroque period until today.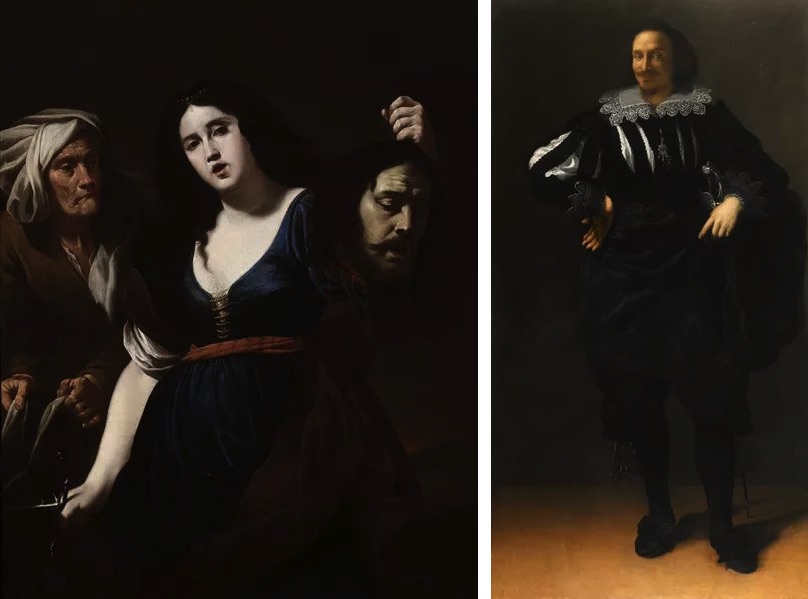 The Practice of Artemisia Gentileschi
Daughter of a notable painter Orazio Gentileschi, who was highly influenced by the Caravaggio painting style, Artemisia Gentileschi quickly showed an aptitude for art and began to learn from her father. The Caravaggio painting style became dominant in her work as well, which is evident in her highly naturalistic portrayal of figures, dramatic scenes and the use of the chiaroscuro technique. The first female painter who became a member of Accademia di Arte del Disegno in Florence, she painted strong female protagonists, transgressing the stereotypes of gender roles.
For her robust style of figurative painting and her liberated female voice, she developed somewhat of a following of her own, including her own daughter Prudentia. The exhibition at Robilant+Voena brings together artist's works alongside works by her colleagues, students and artists working today, demonstrating the influence that spans centuries. It includes a rare work by her daughter Prudentia and a recent work by Francesco Vezzoli.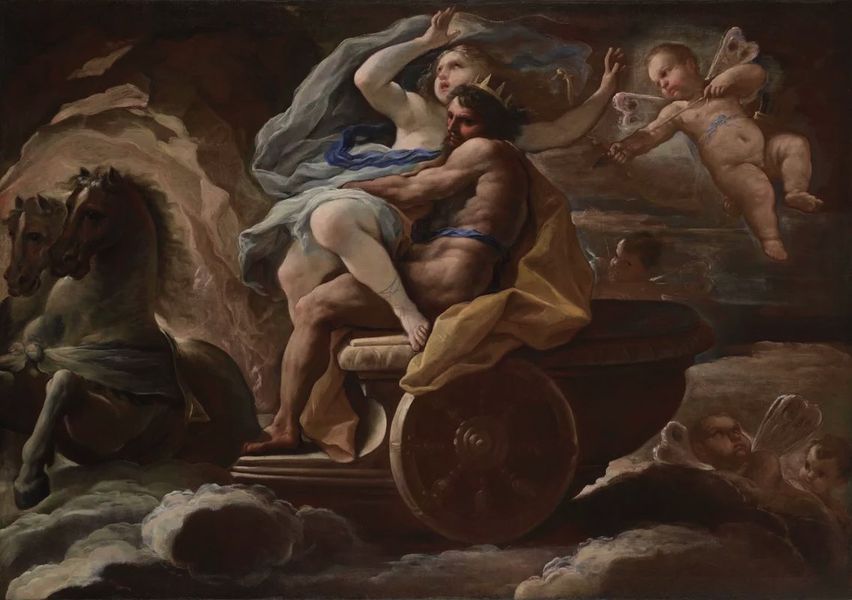 Gentileschi's Art Market
Although the work of Artemisia Gentileschi fell into obscurity, recent scholarly research has reinvigorated the proper attention to her work. Gentileschi was included in Judy Chicago's celebrated installation Dinner Party (1970), which set a table for significant women in history.
In recent years, there is a growing interest in Gentileschi's life and work. This year, she became the first female artist in 27 years to enter the collection of London's National Gallery, with a piece Self Portrait as Saint Catherine of Alexandria (1615-17) which was acquired for $4.7 million. Another painting of hers, Lucretia (ca. 1630-45), sold this fall for $2.1 million at Dorotheum in Vienna.
She is also the star of the show on Baroque women painters currently on view at the Museum of Fine Arts, Ghent. Also, her painting Judith Slaying Holofernes (ca. 1620) went viral on social media as an expression of outrage and of solidarity with survivors of sexual assault.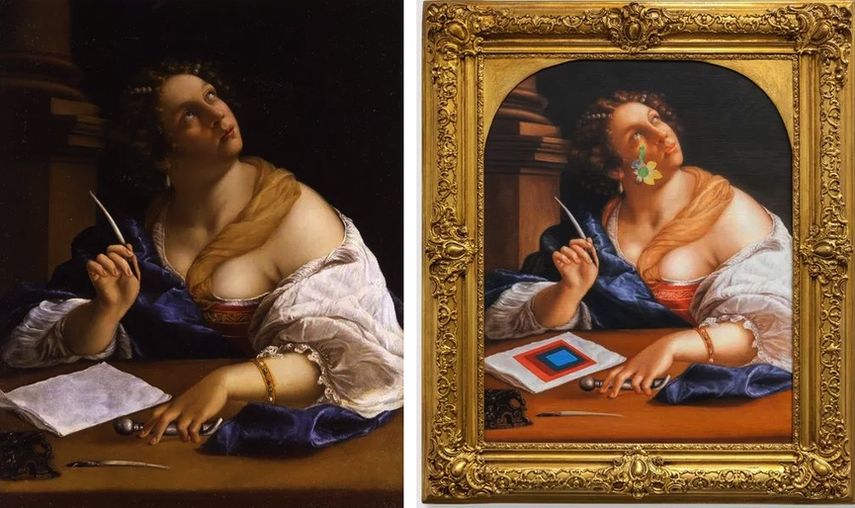 Artemisia Gentileschi at Robilant+Voena
The exhibition takes a comprehensive look at Gentileschi's role among her colleagues and her students, as well as contemporary artists and institutions.
The exhibition The Gentileschi Effect will be on view at Robilant + Voena in London until January 18th, 2019.
Featured images: The installation view of The Gentileschi Effect at Robilant+Voena. All images courtesy of Robilant + Voena.