For the past 38 years, New York has been a host of the world's largest fine art show – Artexpo New York. This year will not be an exception in this regard, as Artexpo returns for its 39th edition, held at Pier 94 from April 21-24, 2017. The four day event will include, besides the display of extraordinary fine art, seminars, live demonstrations, and many other happenings that will complete the full fine art experience for every visitor.
Artexpo New York is the annual juried art show organized by Redwood Media Group. Over the decades, the show increased in significance and the volume of exhibitors, culminating in this year's edition which will include over 400 exhibitors showcasing original prints, drawings, sculpture, paintings, giclee, photography, lithographs, ceramics, glasswork and more. The show will host hundreds of publishers, artists, and gallery owners from all over the globe.
In the words of Eric Smith, the president and CEO of Redwood Media Group – "Artexpo is back for its 39th year, and we are looking forward to once again provide an incredible platform for not only established artists and galleries, but also for independent artists looking to take the next steps in their career. Each year, thousands of art aficionados and industry insiders flock to Artexpo New York in search of the artworks and artists that will shape trends in galleries worldwide."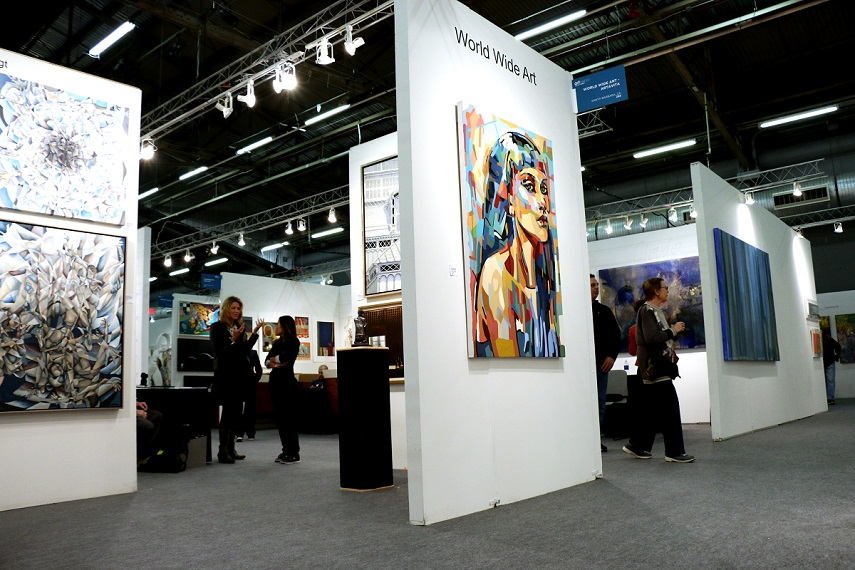 Highlights of the 39th Edition
This year Artexpo New York includes several shows under one roof, all with their specific purposes and recognizable form. Artexpo is the fine art trade show; [SOLO] focuses on emerging artists, while [FOTO SOLO] is dedicated to art photography. Topics & Trends Education Program is also a part of this year's edition. The program will offer four days of complimentary seminars and conference classes held by the experts in the fields of art and economy, design and décor trends, small business management, art marketing, social media for artists, and more.
Among the confirmed exhibitors at Artexpo 2017 are Gebhardt Gallery, USA; Anna Art Publishing, Canada; Ronen Art Vision, Hussein Madi Art, Lebanon; The Gallery Steiner, Austria; Samir Sammoun Gallery, Canada; Mecenavie Gallery, France; JBIS Contemporary Fine Art, USA; Netherlands; Renssen Art Gallery, Netherlands; and Christy Bomb Art, USA.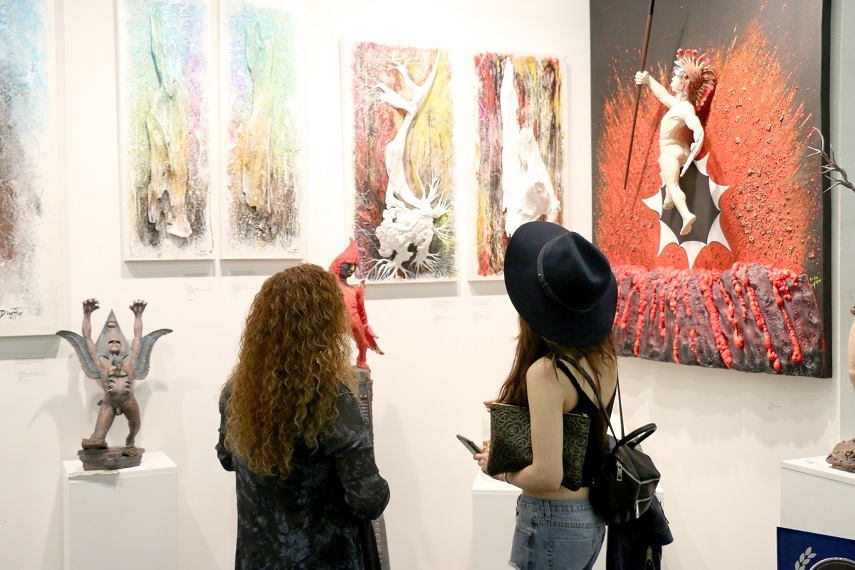 [SOLO] and [FOTO SOLO]
[SOLO] show is focused on established and emerging independent artists. It will give them an excellent opportunity to showcase their works in front of an international audience, and to create useful contacts. Over the years, [SOLO] became an ultimate place for artists to raise their international visibility and to be discovered by gallery owners, art publishers, collectors and enthusiasts who search for exciting new works. Similar in its philosophy to [SOLO], [FOTO SOLO] is a platform for abstract, contemporary, and realist photographers to promote their collections of fine art photography to industry experts.
The Floor Plan
About Artexpo New York
Each year, Artexpo New York hosts over 30,000 visitors and avid art enthusiasts from around the globe, making it the largest international gathering of qualified trade buyers, including art dealers, interior designers, gallery owners and managers, architects, art and framing retailers, and corporate art buyers. The show is also a platform for hundreds of established and emerging artists to present their works to the right audience. In addition to promotion of thousands of innovative new artworks, Artexpo also organizes cocktail parties, seminars, live entertainment and other special events.
List of Exhibitors
Redwood Media Group
Redwood Media Group (RMG) is revolutionizing the global fine art community since 2009. Through different activates such as organization of fine art exhibitions, publications, education, mentoring, marketing, and social media promotion, RMG helps artists and gallery owners to grow their businesses. RMG owns and operates six fine art shows - Artexpo New York, Spectrum Miami, Art San Diego, Spectrum Indian Wells, Art Santa Fe, and Red Dot Miami. The Group also owns Art Business News, an art industry publication.
The Location of the Artexpo 2017
Practical Information
Artexpo 2017 will be on view from Friday, April 21 until Monday, April 24, 2017 at Pier 94, 711 12th Ave in New York. The Opening Night Preview Party will be held on Friday, April 21st, from 4 to 8 p.m. and it will be open to all attendees. The opening hours will be from 12 p.m. to 8 p.m. on April 21st, from 11 a.m. to 7 p.m. on April 22nd, from 11 a.m. to 7 p.m. on April 23rd, and from 10 a.m. to 3 p.m. on April 24th. Tickets for Artexpo New York are priced at $20 for general admission. A multi-day pass that includes Friday's Opening Night Preview Party is $40. For more information on Artexpo New York, please visit their webpage.
Featured images: Artexpo. All images courtesy of Olive PR Solutions.