For the past 38 editions, Artexpo New York has grown to become one of the most significant art events in the world. Located at Pier 94, in the heart of the Big Apple, and organized by the Redwood Media Group, it gathers hundreds of art publishers, international galleries and artists, both up-and-coming and established. This year's show will once again host more than 400 exhibitors, showcasing original prints, paintings, drawings, sculpture, photography, ceramics, giclee, lithographs, glassworks, and more. Another thing which makes this event so unique is the three shows it hosts under one roof: Artexpo New York, the world's largest fine art trade show; [SOLO], highlighting established and emerging independent artists; and [FOTO SOLO], featuring fine art photography from some of the world's finest abstract, contemporary, and realist photographers.
What was it like for Artexpo to become the premier fair as we know it today? Furthermore, what will the 2017 edition bring? Of this and more, we talked to Linda Mariano, Marketing Director of Artexpo, with a career spanning over three decades in the business.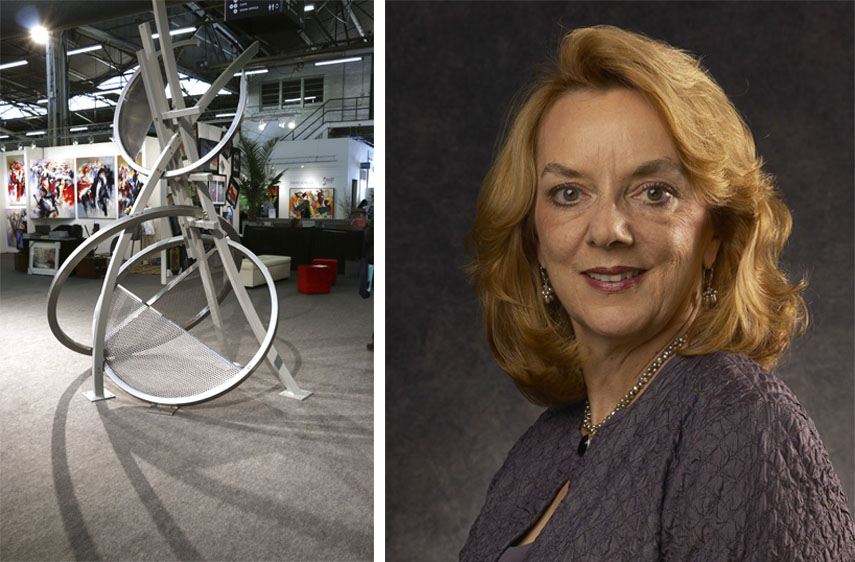 A Unique Four-Day Art Experience
Widewalls: Artexpo certainly is one of the landmarks of the New York art scene, with four decades of presence and influence. What's the key to being around - and successful - for so long, in such a versatile and, let's say, demanding environment?
Linda Mariano: Keeping Artexpo fresh as an annual art destination means being on a year-round search for what's new and fresh in the art world, and at the same time, engaging leading galleries and established artists in continuing to be part of the show. As the largest international fine art trade show, making sure that when the thousands of art industry insiders flock to Artexpo New York in search of the art and artists that will shape their business that they find it. Of course, creating the right mix for each component of the show—Artexpo, [SOLO], and [FOTO SOLO]—with careful jurying and curation makes the show a must-see for everyone that attends. Coming up on Artexpo's 40th anniversary next year makes us appreciate the art collectors, gallery owners and managers, art dealers, interior designers, architects, corporate art buyers, art & framing retailers, media and everyone that has participated to make Artexpo New York a success over the years.
Widewalls: What is your own experience with Artexpo? Where would you like to see it go in the future?
LM: Artexpo New York is a one-of-a-kind show in the art industry. It's survived the economic upturns and downturns over nearly four decades. And we are grateful for every partner, exhibitor, and attendee that have embraced it over the years. We think the show has room to grow and we'd love to see it expand even further in the future. Last year's introduction and this year's expansion of [FOTO SOLO] is a great example of creating opportunities and growing the show. We're always looking for ways to support the global fine art community.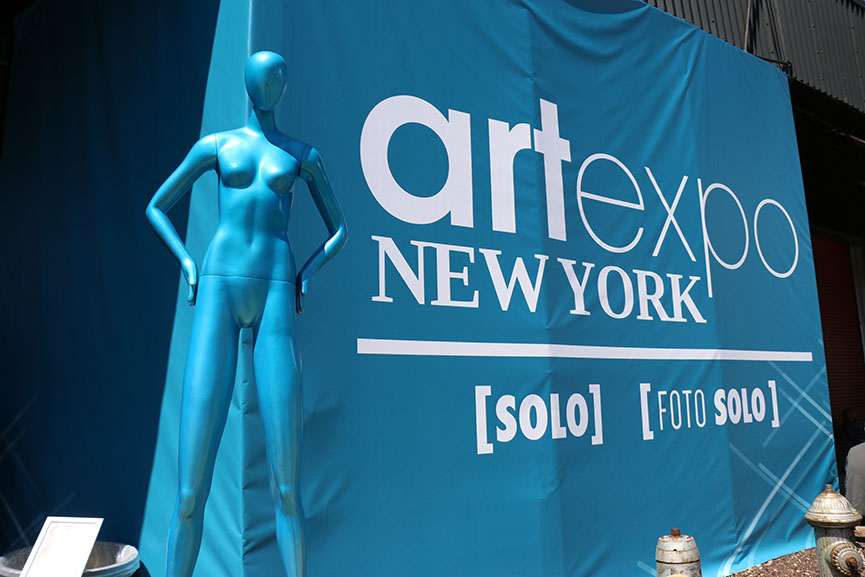 Artexpo New York 2017 - What to Expect?
Widewalls: What can you tell us about this year's edition? What can the visitors expect out of all the sections you gathered under your roof?
LM: In the Artexpo Pavilion, you'll see established studio artists and galleries featuring thousands of paintings, glassworks, mixed media, and more. Then there's [SOLO], a section for emerging independent artists, and [FOTO SOLO] for independent fine art photographers. It's all there under one roof—and one ticket let's you see three amazing shows. We have a full slate of events for art lovers to enjoy! There's Artexpo's riveting Art Talks and Topics & Trends Educational Series that offers showgoers the chance to hear personal stories from artists as well as advice from experts in the industry on subjects like art marketing and licensing, creative strategies, small business management, social media for artists, and more. And it's included with admission.One of the best parts of the show in my opinion is the rare opportunity to talk with exhibiting artists and see them create works live and in person during Artexpo's Meet the Artist events and live art demonstrations. And, of course, that usually leads me to scout out my next treasure to take home. All works of art are for sale! Whether whimsical sculpture work, contemporary paintings, landscape photography, or colorfully crafted glassworks are your cup of tea, you'll find a huge array of stunning pieces to make your own.
Widewalls: Why is it of crucial importance to have sections like [SOLO] and [FOTO SOLO]? What do they bring to the exhibitors and visitors alike?
LM: [SOLO] offers established and emerging independent artists the opportunity to showcase their work on an international stage in NYC. Over the decades, [SOLO] has become the ultimate venue for independent artists to be discovered—not only by gallery owners and art publishers—but by collectors and enthusiasts in search of exciting new works. We have literally witnessed a career unfold right before your eyes because of the artist's exposure in [SOLO]. [FOTO SOLO] supports independent fine art photographers by offering them a chance to exhibit their collections to tens of thousands of art lovers at Artexpo. It echoes [SOLO] in bringing talented photographers to an international stage. Featuring some of the world's best abstract, contemporary, and realist photographers, [FOTO SOLO] is produced in partnership with Digital Photo Pro and Outdoor Photographer. We're passionate about helping artists succeed. In today's changing marketplace, it takes a combination of talent, drive, networking, and marketing to thrive. That's where [SOLO] and [FOTO SOLO] come in. Bringing artists,  industry professionals, and collectors together is what we do best!
Widewalls: What about the accompanying program? What should we definitely not miss?
LM: The full Schedule of Events is also available to preview on our website. It includes Meet the Artist sessions to immerse the audience with the artists, with the opportunity to learn about the artist's inspiration, story and medium—maybe even watch them create their next work of art. Art Labs feature special curated projects from leading galleries, art institutions, and art collectives within the show.  The Spotlight Artist Program provides collectors with a focused look at several cutting-edge artists who each create a site-specific exhibition. And then there's my personal favorite, the Topics & Trends Educational Series that offers showgoers the chance to hear personal stories from the artists, plus great advice, tools and tips from industry experts. There's so much to see and do—be sure to plan for a full day or maybe even two!
All images courtesy Artexpo New York.