The domains of graffiti and street art on the global scale are broadening constantly. Although it may seem strange, it is not rare nor difficult for those artists to switch from the huge surface of the wall to limited surface of the canvas. On the contrary, such a limitation represent a challenge, so those works turn out to be equally good as the murals, or in some cases, even better.
For Artez, a young artist from Belgrade, such a shift is quite stimulating. The apparent fame of his seems to be sprawling, so the Galo Art Gallery, a unique exhibition space in Turin specialized in street art, decided to run his upcoming solo show , titled Dreaming on Canvas.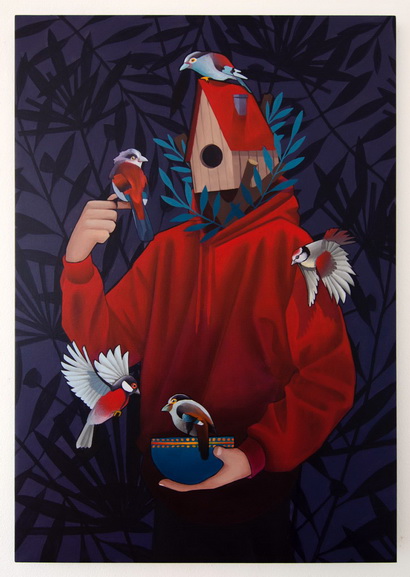 Artez, The Rising Star
Born in 1988 in Belgrade, Andrej Zikic aka Artez has become engaged with the growing Serbian graffiti scene from his teens. The political climate was rather unfavorable at that time, so youngsters started painting the walls in order to express their creativity. Motifs present in his works differ, from photorealism, through 3D letters to specific characters from his imagination.
During the course of time, Artez has experimented with different painting tools, but the very traditional use of a spray can has become his feature. By combining realism and illustration, he has established a unique style which made him famous and enabled him to paint murals around the globe from Germany, over Argentina to India.
The artist attracted wider attention, both globally and locally, with his work in the largest city of Brazil released in collaboration with his Brazilian counterpart Paul Ito.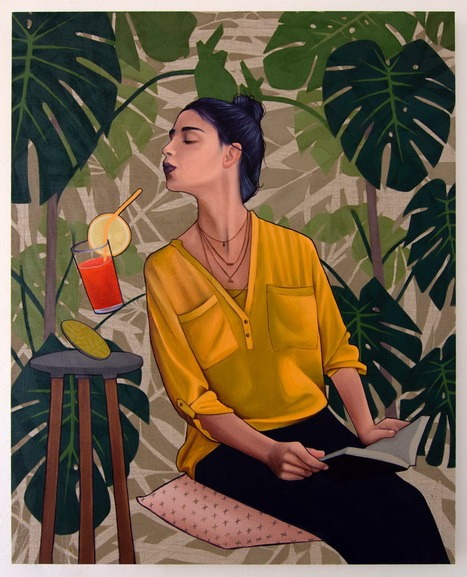 Highlights of The Exhibition
The works which are going to be shown in Italy are quite different from the earlier ones, much more subtle and calmer. A certain atmosphere of contemplation hoovers from them, which is achieved by a saturated coloring and simplicity of the composition. The figures are apparently represented in leisure, surrounded by the plants, they seem to be relaxed, perplexed in an almost dreamy state.
Furthermore, as the simple title of the exhibition suggests, these works could be seen as the artist's commentary on the creative process. A certain dose of elegance surrounds this particular series, which tells much about the maturity of Artez's expression.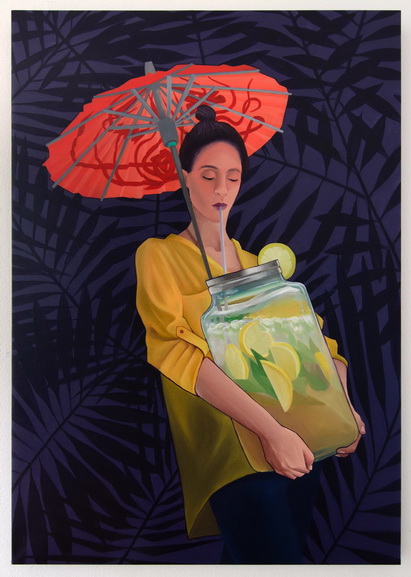 Dreaming On Canvas at Galo Art Gallery
The upcoming show by Artez will be on a display at Galo Art Gallery from April 7th until May 25th, 2018.
This is practically going to be his first international solo exhibition, and interestingly so, for those who can't make it to Turin, the online catalog will be accessible by request.
Feature image: Artez artwork. All images are courtesy of the artist.