A high-end and internationally renowned contemporary and modern art fair, artgenève is coming back for its 8th edition in 2019. This year, the fair will welcome around 80 international galleries of contemporary and modern art at the same time, devoting a large area to the public and private collections, as well as independent spaces and curators.
Developing and expanding every year, the fair will now include decorative arts, historic and contemporary design and tribal art, as well as enrich public spaces with a special exhibition titled artgenève/sculptures.
We had a chat with the Fair Director Thomas Hug to find out more about this year's edition of artgenève. In an exclusive Widewalls interview, Hug discusses the program, the fair's collector's base, Geneva's art scene and much more.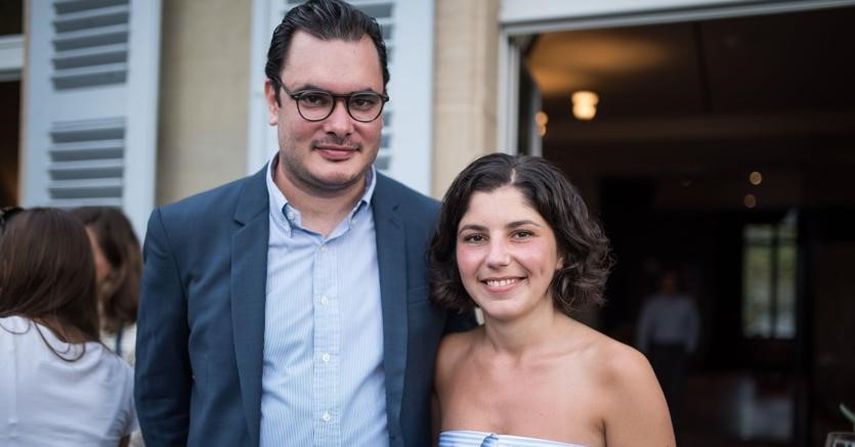 artgenève 2019
Widewalls: This year, artgenève is coming back for its 8th edition. How would you describe this journey so far?
Thomas Hug: When we created artgenève in 2012, the necessary conditions to give a new fair in western Switzerland the chance to succeed were, in my mind, coinciding: excellent collectors gathered in the region, an interesting geographical location with the German-speaking part of Switzerland, Italy and France nearby, an untapped date in the calendar of international art fairs, the serious intention of the City of Geneva to support a new fair, and more.
Despite those conditions, most regional players were skeptical about the creation of a new fair in Switzerland in addition to Art Basel. Over the years, with our concept very different and complementary to that of Art Basel, it became clear that Switzerland could propose two international and qualitative projects, 6 months apart.
Widewalls: The fair will bring together around 80 international exhibitors. Are there some highlights you would like to mention?
TH: Besides the galleries that have been faithful to us for a number of years such as Gagosian, Pace, Almine Rech, De Jonckheere, Continua, Mitterrand, Blain Southern, Tornabuoni Art and Franco Noero, we are pleased to welcome Hauser & Wirth, Captain Petzel, Eva Presenhuber, Rafaella Cortese, Kamel Mennour, ShanghART and Marlborough for the first time. It is important to note that we will be hosting galleries from Iran, Korea and China this year.
In addition to presenting a selection of works, galleries have the opportunity to present Solo Shows in booths adjacent to their main spaces. These are all curated exhibitions presented by galleries that structure a beautiful parcours for visiting the fair. These monographic exhibitions are the subject of a Prize: The Prix Solo artgenève - F.P.Journe. A work of the awarded booth is then purchased.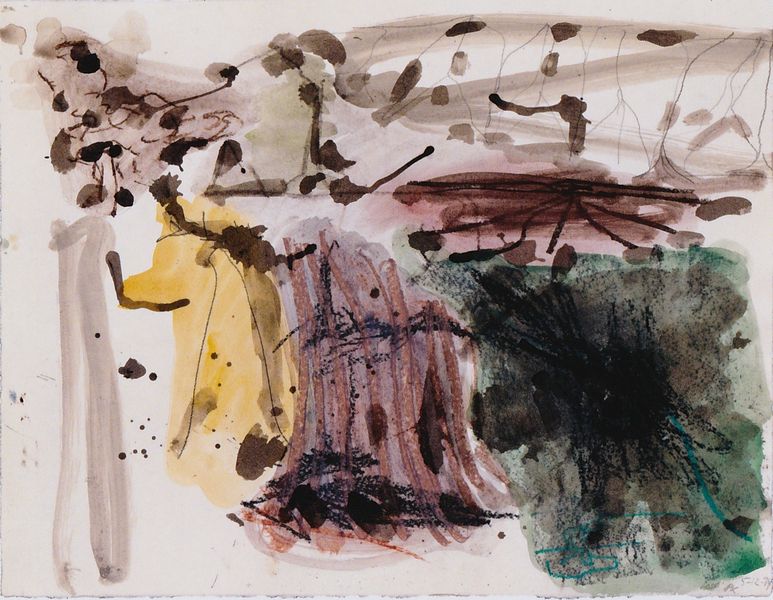 The Rich Accompanying Program
Widewalls: The diverse selection of galleries will be strengthened by a rich program of invited institutions and creative curated shows, but also a public sculpture show? What can the audience expect from this accompanying program?
TH: In my eyes, it is interesting for the public to find on the same platform a strong dialog between the art market and the institutional world. The presence of curated shows and institutional exhibitions is indeed more important at artgenève than in other traditional art fairs. This is truly part of the identity of our Salon d'Art.
The 2019 edition will celebrate the 5th anniversary of "The Estate Show", an annual curated exhibition presenting monumental works by historical artists, which will be dedicated to Chris Burden's 12-meter high installation entitled 40 Foot Stepped Skyscraper.
We will also curate an exhibition dedicated to Video Art, featuring a wide horizon line of screens visible from a real sized helicopter.
artgenève will also present private and institutional collections inside exhibition halls such as the personal collection of Olivier Mosset, a focus on Valentin Carron presented by the Ringier Collection, and a neon by Cerith Wyn Evans.
The Fondation Beyeler and the Serpentine Galleries will also honor us with their presence.
The artgenève/sculptures exhibition will bring together a dozen works this year and will take place in Geneva's historic center until spring. Another way to democratize contemporary art.
Widewalls: In 2019, the fair expands to include decorative arts, historic and contemporary design and tribal art. How did this come to be?
TH: Our collaboration with PAD, a renowned fair in the modern and contemporary design industry, was initiated in 2018. This first collaboration was a success and was therefore renewed.
Mr. Perrin, the founder of PAD, had spoken to me about his desire to enrich the artgenève offer with his network and expertise in these areas.
We will pursue this collaboration with PAD in the context of artmonte-carlo, our second art fair taking place end of April in Monaco.
Widewalls: artgenève has been presenting itself as a fair "on a human scale". What are some of the advantages of this concept?
TH: The first advantage is the comfort of our visitor. Big international collectors, in particular, have a tendency to get tired of fairs that are too large, where dialog with art dealers is becoming difficult. Our controlled size allows us to present a particularly neat scenography as well as diverse exhibitors without creating a chaotic appearance. Finally, space which is not occupied by galleries is therefore available for the realization of ambitious curatorial projects.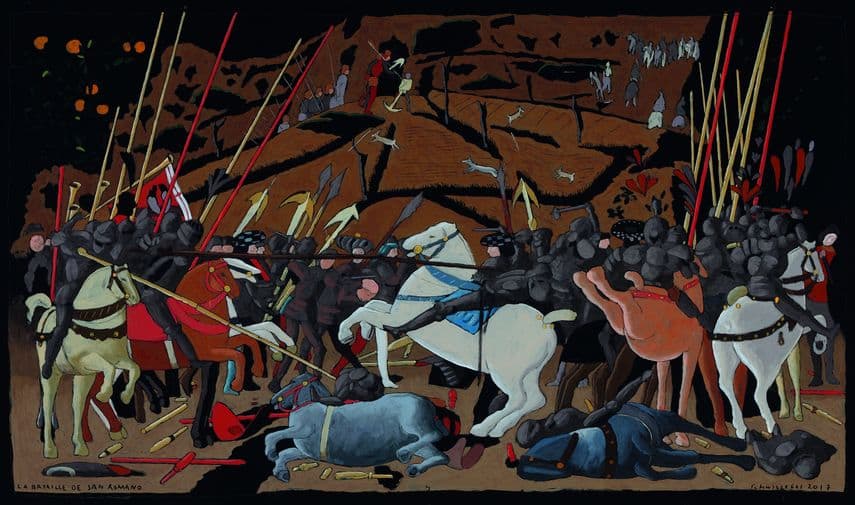 The Fair on Geneva's Art Scene
Widewalls: How would you describe artgenève's collector's base?
TH: The fair has taken root not only thanks to collectors from Geneva but also thanks to collectors from the surrounding region and mountain resorts. These are serious collectors with high requirements. Most of them are discrete and use to buy works abroad. Now, they are proud to have a fair with an international reputation at home and are very supportive.
Widewalls: Could you tell us something about the art scene in Geneva? How do you think artgenève contributes to its development?
TH: The appointment of Lionel Bovier as director of Mamco, succeeding to Christian Bernard and his tremendous work, already insured Geneva with a museum of great quality. Its neighbor, the Centre d'Art Contemporain under the leadership of Andrea Bellini offers exhibitions which capture the spirit of the times such as the 'Biennale de l'Image en Movement'.
I believe that our Salon d'Art has a unifying role for all the artistic activity in provokes. In fact, we notice that artgenève now attracts international professionals and art-lovers to Geneva end of January.
Regarding galleries, we must underline the arrival of Gagosian, a few years ago, and the recent opening of Pace.
Imagine the arrival of one or two galleries of this caliber, this would put the pointer in a somewhat unexpected way on the commercial offer in our city.
Finally, under the name of Sculpture Garden and in collaboration with Mamco and the City of Geneva, I have created a new Sculpture biennial taking place during Summer, which has the vocation to become, in the coming years, an important outdoor exhibition to include in the European calendar.
Widewalls: How do you see the concept of the fair evolve under your guidance?
TH: I run artgenève with my partner Laura Meillet who is co-director of the fair. Since the creation of the Salon in 2012, we have been able to implement a long-term strategy with Palexpo and the clear concept described above.
Featured image: mentalKLINIK - CATASTROPHICALLY GORGEOUS. Courtesy Eugster Belgrade