End of January 2016 in the calendars of art collectors will be marked by the contemporary art, modern art and contemporary design - Swiss style, as artgenève will celebrate its 5th anniversary. Known for its many arts enthusiasts, the beautiful lake city of Geneva got an exciting artistic platform and a showroom for international galleries, independent spaces and curators, private collections as well as public space exhibitions, organized in partnership with the City of Geneva. This year, a total of 80 galleries from 14 countries will participate in the salon's extensive program, composed of monographic exhibitions and even contemporary craft. In addition to artgenève, there will also be a second salon d'art at the Grimaldi Forum in Monaco under the name of artmonte-carlo,from April 30th to May 2nd 2016.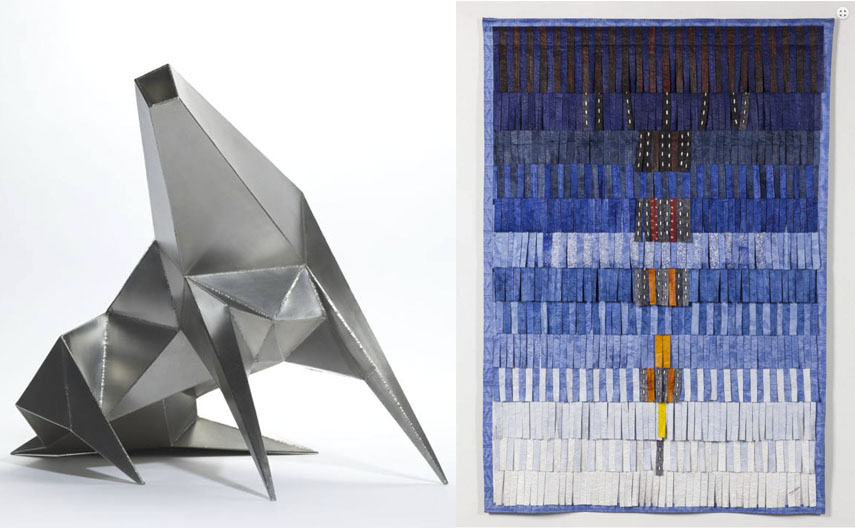 Program Highlights
A splendid program awaits the visitors of artgeneve, both inside the Palexpo Geneva and along the lakeside. For the second time, the artgenève/sculpture outdoors exhibition will showcase international artists whose pieces will stay on view all through the months of February and March. Extending from the Quai du Mont-Blanc to the Quai Wilson, the show will also take place at the Place Longemalle, the Place du Molard and the Place des Florentins. A total of 14 artists will present their sculptures, including Tony Cragg, Yarisal & Kublitz and Los Carpinteros. As part of the non-commercial program, artgenève gathered many public and private institutions to show selected parts of their collections once again; among them, there are Centre d'édition contemporaine Genève, Musée de l'Elysée, Musée des Beaux-Arts, Mudac, Musée Rodin Paris and Swiss Institute, New York.
Also in the spotlight, the two exhibition previews of the Kunsthalle of Zürich and of Uli Sigg's private collection, with works to be exhibited in The Playground Project show opening on February 20th in the Zurich space and Chinese Whispers des œuvres récentes des collections SIGG et M+ SIGG, opening at Kunstmuseum Bern on February 19th. As part of The estate Show, where each year an art work of large dimension belonging to the 20th Century heritage is created, artist Sol LeWitt will finish his monumental wall drawing. A special exhibition, curated by Julia Möritz and entitled ygrgs - YOUNG GIRL READING GROUP SHOW, will also be on display, featuring 28 creatives. Some 2300 works across all media, dating from 1979 to today and belonging to The Sigg Collection, the foremost and most comprehensive private collection of Chinese contemporary art in the world, will be presented at artgenève as well. This year's commissioned project is a sculpture entitled TIDES OF ANDROMEDA and created by Christian Waldvogel. Throughout the duration of salon d'art, there will be numerous performances and talks, and for the fourth time, the prix solo artgenève - F. P. JOURNE will be given to one of the 20 monographic exhibition presented at the salon.
List of Exhibitors
Participating Galleries
At artgenève, many renowned international galleries will present their very best best from the worlds of contemporary and modern art, as well as contemporary design. At Art Bärtschi & Cie, one can find works of Marina Abramovic, Jan Fabre and Alighiero Boetti, to name a few, as well as the solo show of Omar Ba; at Blain|Southern, two prominent artists Abdoulaye Konaté and Lynn Chadwick; a line-up made of names like Ed Ruscha, Thomas Ruff, Roy Lichtenstein, Richard Serra and Willem de Kooning can be found at Gagosian, and the same goes for Galerie Daniel Templon, as there will be Jim Dine, Eric Fischl, Kehinde Wiley and David LaChapelle, among many others. Galerie Lelong comes along with creatives like David Hockney and Etel Adnan, Mai 36 Zurich with John Baldessari and Robert Mapplethorpe, among others, Marlborough will be there with a list of Spanish artists, while at Peres Projects, one can find Leo Gabin, Mark Flood and Dorothy Iannone.
The Location of artgenève 2016 - Palexpo Geneva
Artgeneve 2016 - Practical Information
The fifth edition of artgenève salon d'art will be held from January 28th through 31st 2016, at Palexpo in Geneva, Switzerland. The opening reception is scheduled for January 27th from 2 pm to 9 pm, with the Official Ceremony at 6 pm at the salon's entrance (Hall 2). The opening reception will be followed by artgenève/musique, a musical event and party at the neighbouring Villa Sarasin, from 9 pm till late, with performances by John M. Armleder, Christian Marclay and Jonathan Monk, among others. Opening hours will be from 12pm to 8pm every day. Ticket prices range from 20CHF ($20) for adults, 12CHF for groups (20 people minimum) and 10CHF for seniors, students and children between 6 and 16 years old. Children under 6 can entry the fair for free. For more information, visit the official website.
Featured images: Jean-Baptiste Huynh - Nu 80, 2004. Print on Baryta paper, 120 x 160 cm, edition of 7. Courtesy Galerie Lelong Paris; Manuel Franquelo - Things in a room (Untitled #8), 2015. Photograph on aluminum panel mounted on aluminum frame, 80 x 110 cm, ed. 1 of 3. Courtesy Marlborough. All images courtesy of artgeneve.