One of the most important Indian artists and a founding member of the Progressive Artists' Group of Bombay, Francis Newton Souza gained international recognition in the West as well. His works are well sold in auction as well, traditionally reaching seven figures.
This is also why the upcoming sale of F.N. Souza's works of paper, hosted by ARTIANA, is an important one. On offer will be the master's affordable pieces from the collection of Ravi and Uma Jain, spanning from early sketches and landscapes, to chemical alterations and still lifes from the 1940s through the 1990s. The online auction therefore represents a unique opportunity for both experienced and young collectors to get their hands on stellar artworks at quite accessible prices.
The collection will be sold through an online auction on ARTIANA's website from 5 December (6:00 pm) through 9 December (7:00 - 9:00 pm) UAE time with a No Buyer's Premium policy, a unique 'What You Bid Is What You Pay' format. For the occasion, we talked to ARTIANA's founder Lavesh Jagasia, about why this sale is so special.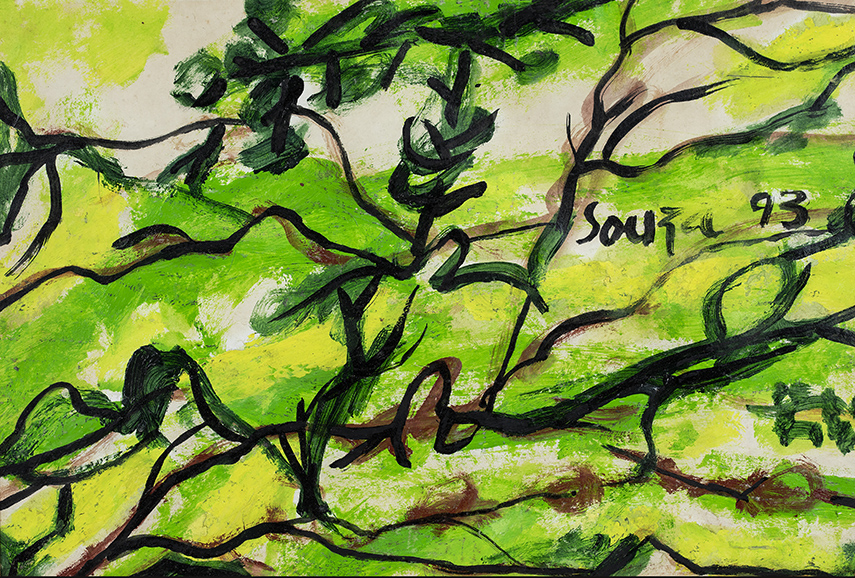 A Word on Ravi and Uma Jain
Widewalls: Could you tell me about collectors Ravi and Uma Jain? Who are they?
Lavesh Jagasia: Ravi and Uma Jain were pathbreaking patrons of the arts and were hugely instrumental in making Indian art accessible to a broader audience both locally and abroad.
Both in their life and through their art gallery Dhoomimal Gallery (DMG), the oldest gallery in India, the couple left an indelible mark on the Indian art scene. The gallery was passed unto Ravi after his father's untimely demise in the 1970s and to Uma years later.
They devoted their time, energy, and resources to building their collection, further learning, and curating exhibitions at DMG. Through their dedication and passion, Dhoomimal became the center for modern and contemporary art as well as the platform for the country's top artists. Many of their significant works became a part of the gallery's permanent collection, including the selection of works in Artiana's upcoming sale.
Widewalls: What is their connection to Francis Newton Souza?
LJ: Francis Newton Souza is one of those artists who, from the mid-60s, kept a close association with Ravi and his family. The association eventually played a pivotal role in bringing the genius of Souza to the Indian public.
The Jains remained a constant patron through Souza's career, from being a well- known Indian artist in India constantly pushing boundaries, to one who achieved international success and recognition. They remained amongst his most dedicated collectors over the years. After the death of Ravi, Uma took over and continued to organize important shows for Souza, showcasing the vast extent of their collection.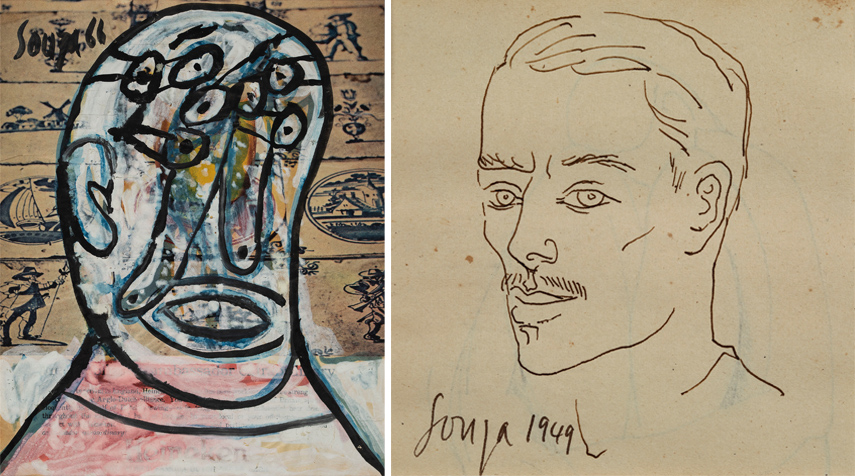 The Artiana F.N. Souza's Works on Paper Auction
Widewalls: Your online auction will offer F.N. Souza's affordable works. What does this mean in regards to the artist's market overall? Are affordable works by this artist hard to find?
LJ: The current auction will offer 50 works on paper, comprising of drawings, chemical alterations, and paintings. We have curated the entries in this auction to enable a cross-section of collectors to own a work by one of India's leading modernists or deepen their collection by acquiring works with stellar provenance from as low as USD 3,500 till a maximum of USD 20,000.
Generally, new to market works by leading modernists are becoming increasingly difficult to source, and hence an entire catalogue of works by F.N. Souza presents a rare opportunity for prospective buyers.
Widewalls: What's among the works on offer? Any highlights you'd like to mention?
LJ: The sale features a selection of works from an intimate and memorable collection of Souza's early sketches and paintings put together by the Jains, ranging from the early 1940s through the 1990s. Amongst these representative examples of the artists' body of work is Lot 30, the cover lot, in which a head is painted on printed paper giving the painting an additional dimension. In some other works, the artist uses the technique of chemical alteration, which he developed and mastered later in his career.
The angel-like floating figure in Lot 50 is also significant, in the way that it represents Souza and his catholic upbringing, and phases he underwent through, both his career and his personal life.
His sketches notably Lots 1, 2, 5 and 21 are also quite important. Lots 1 and 5 are both self-portraits of a young Souza albeit two decades apart, with the later of the two bearing a likeness to a similar portrait of Vincent van Gogh. Lots 2 and 5 are seemingly based on the iconic figures Mahatma Gandhi and Jesus Christ respectively, they showcase Souza's excellent economy of line and his masterly skills as a draughtsman long before fame or any outside influence that would later affect his aesthetic as an artist.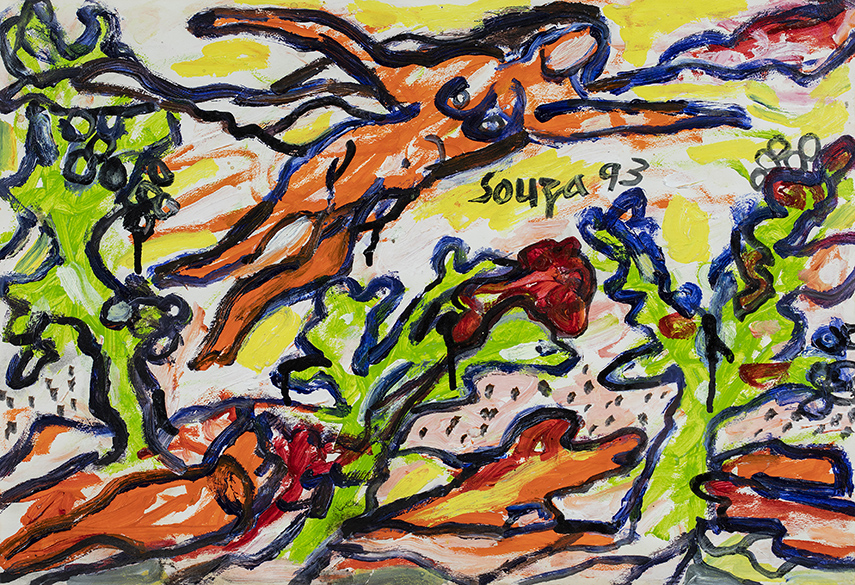 The Important Legacy of F.N. Souza
Widewalls: How would you describe the importance of F.N. Souza's work, for the local and the international scene alike?
LJ: Francis Newton Souza was a founding member of the Progressive Artist's Group and was influential in shaping the Modern Art movement in India. The recognition of his works both in the local and international scene is pivotal for Indian art as a whole.
The subject and style he employed reflect his constant desire to push boundaries and free himself from the restrictions of his time through his art, especially in a very crucial time in India's history. This rebelliousness paved the way for more freedom in style and technique later for the next generation of artists.
Widewalls: What would your advice be to collectors who are unfamiliar with Souza's work, yet who might be interested in buying it?
LJ: F.N. Souza's work is esoteric and requires a deeper engagement with art. Due to his contribution to the Indian art scene and forays made by him on the international art scene, his historical relevance as an artist is in place.
The prospective buyers should understand that they are acquiring works by one of the most prominent modernists in Indian art history. Thus any level of interaction with his art would enhance their collection and enrich their growth as a serious art collector.
Featured image: Lavesh Jagasia, courtesy Artiana.