Just recently, the latest Hiscox Trade Report revealed that the online art market is one yet to awaken, with more and more people turning to the wonders of the Internet to find the next great artwork. But apart from wonders, the web also proposes many challenges: who to trust? Where to find artworks? Are online auction houses reliable? The ARTIANA online auction house certainly is. Founded by Lavesh Jagasia, an art connoisseur with close to three decades of experience in the field of Indian Art and a specialist in Modern and Contemporary South Asian art, it aims to deliver the excitement of art auctions to a global audience, through the convenient medium of the internet together with the benefits of Dubai's business friendly environment.
The most recent testimony to ARTIANA's success and dedication is The South Asian Art - Classical, Modern and Contemporary Online Auction, which took place on March 23-27, 2017. The numbers are beyond impressive: over US$ 2.2 million in sales, 118% Estimate Value Sold, and 95% lots sold! The sale offered 10 sculptures, some coming from as early as the 2nd-3rd century, as well as 15 classical and 35 South Asian paintings, by both modernist masters and acclaimed contemporary artists. Prior to the auction, interested buyers were able to view the artworks in person before bidding on them online at ARTIANA's viewing gallery in Downtown Dubai. The bidders could also bid on the move with a state-of-the-art proprietary auction application software, which can be downloaded on Google Play for Android devices and the Apple Store for iPhones and iPads.
What's perhaps interesting the most about ARTIANA, however, is the "No Buyer's Premium" policy, meaning - what you bid is what you pay. But what does this mean, exactly? Of this and more, we talked to Mr. Lavesh Jagasia, Founder of ARTIANA. Take a look below.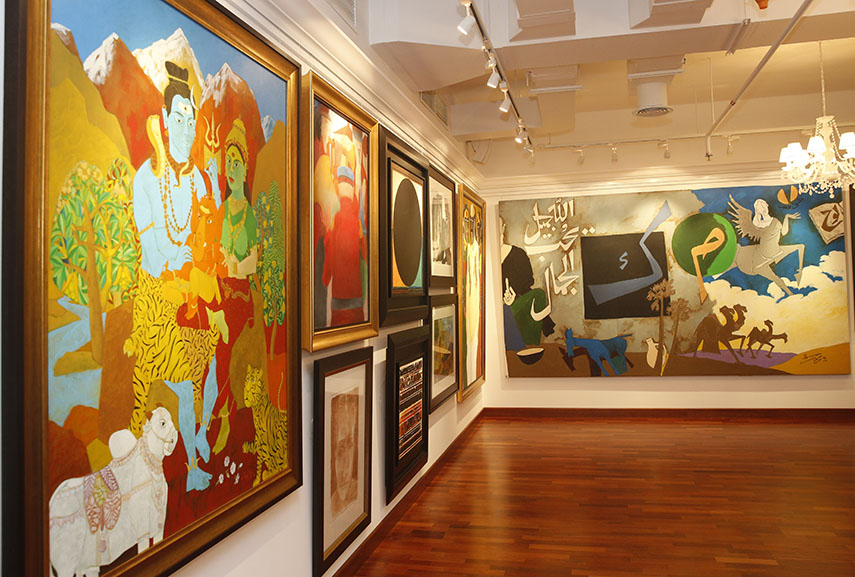 The Story of ARTIANA
Widewalls: Let us introduce ARTIANA to our readers from the Founder himself. How did it all come to be and who are the people behind it?
Lavesh Jagasia: ARTIANA is a bricks, clicks and flips hybrid auction house that combines the necessity of a physical viewing gallery, convenience of online bidding and luxury of a printed catalogue, which was founded by me in 2015 with a vision of providing a credible and engaging auction platform sans boundaries whilst redefining and streamlining the auction transactional process to grow the market. Thus, the launch of ARTIANA. With a background of almost three decades of experience in the field of Indian Art and expertise in Modern and Contemporary South Asian Art, I was able to realize this due to the long-standing relationships with various stakeholders and the established network in this field.
It was conceived as a platform for delivering to a global audience the excitement of art auctions, reducing the high transaction costs of art auctions which have been achieved through the online bidding model simultaneously providing the option to bid on the go through any computer or mobile device. We are the first home-grown auction house for art and luxury collectibles in the UAE and the first auction house internationally to launch a 'No Buyer's Premium' auction for South Asian art; Dubai's business-friendly environment also creates a worthwhile opportunity for international collectors. Our USP slogan is "What You Bid Is What You Pay".
ARTIANA has a viewing gallery in the heart of Dubai's Downtown Business District, in-house delivery & logistics infrastructure, state of the art proprietary application software, best expertise in the respective departments and all these offered at 'No Buyer's Premium' have made us the 'Collector's Choice' and contributed to the success of all the auctions that we have had for the past year.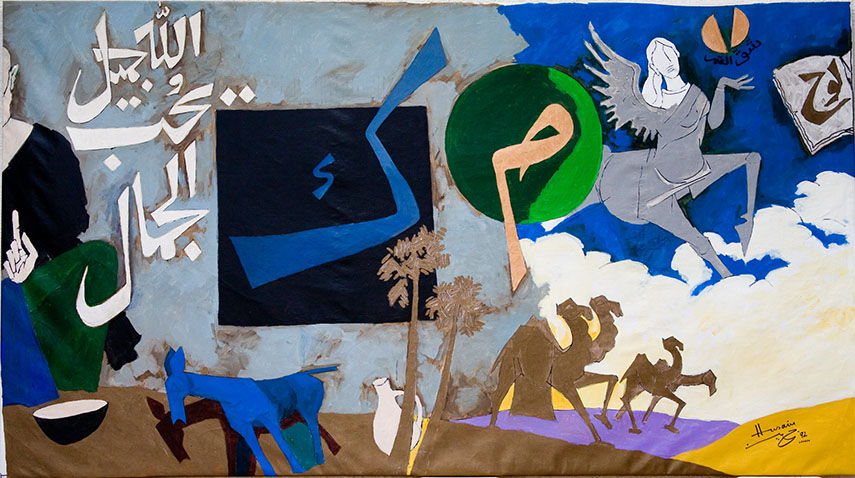 The South Asian Art - Classical, Modern and Contemporary Online Auction
Widewalls: The "South Asian Art - Classical, Modern and Contemporary Online Auction" went more than well, selling 95% of the lots. What was among the artworks?
LJ: Syed Haider Raza's work Emergence was on the cover of our catalogue, this work was also published on the cover of one of Raza's important book, making it an interesting find for us. It is a stunning piece of work which was sold for USD 200,000. The highest selling price achieved in this auction was USD 500,000 for a large painting by Maqbool Fida Husain titled Islam from his Theorama series followed by a painting of his most sought after subject 'Horses' which sold for USD 450,000.
100% of the classical paintings and all the sculptures, some from as early as the 2nd/3rd century to early 19th century were sold. Considering that this was our first sale featuring classical South Asian art it immediately places us as one of the important players in this segment. Only three lots from sixty were Bought-In resulting in a 95% sale result.
Widewalls: Can you also list the highlights among the contemporary pieces?
LJ: Among the 35 Modern and Contemporary pieces, the top 10 lots with the most bids and highest selling price are MF Husain's Islam (USD 500,000), Untitled (Horses) sold for USD 450,000 and Untitled (3 M's) for USD 190,000.
Adding to this was FN Souza's Still Life which was sold for USD 220,000 against the estimate of USD 100,000-150,000, this could be termed as the highlight for this sale but definitely a much deserved one.
Syed Haider Raza's Vistar, Emergence and Rajasthan, Thota Vaikuntam's Pandit with Women, Jogen Chowdhury's Couple and one of Ram Kumar's untitled works was also among the highlights.
Widewalls: Why was it important there was no Buyer's Premium for this sale?
LJ: ARTIANA has introduced the concept of a 'No Buyer's Premium' across all our auctions and become an important player in the online auction market for South Asian Art. This is in line with our commitment to keep the transactional costs low for both buyers and sellers whilst streamlining the process. I believe this sets us apart from the other auction houses who levy an additional 25-30% over and above the winning bid amount referred to as the Buyer's Premium which is purported to be paid by the buyer but actually comes off the total price realized for the item resulting in a reduced realization for the vendor. Imagine winning a lot at auction for USD 1,000 and paying an extra USD 250 to USD 300 for the Buyer's Premium over and above that. ARTIANA has become a trend-setter and disruptor in our space by doing away with this tradition thereby reducing the historically high auction transaction cost on art and luxury collectibles. Our USP slogan is "What You Bid is What You Pay".
Widewalls: How much of the bidding went through the auction app you offer for Android and Apple products? Do you think this kind of purchasing art will take over in the future?
LJ: ARTIANA is a hybrid auction house leveraging on the benefits of both a brick and mortar presence for the viewing and credibility and the online bidding process for ease and convenience. We offer our Buyers various options for online bidding which they can choose from based on their preference. These include bidding on the computer or on our app offered for Android and Apple iPads and mobile devices, almost 30-35% bidding took place on mobile devices and our belief is that this percentage will continue to grow. The comfort of the bidders using on-the-go bidding in our auction is also due to our user friendly app that provides a seamless experience. In our view, this trend will definitely see fast track growth in the future, and we will even see the traditional auction houses increasingly providing options for online bidding in which mobile bidding will have a continually growing share.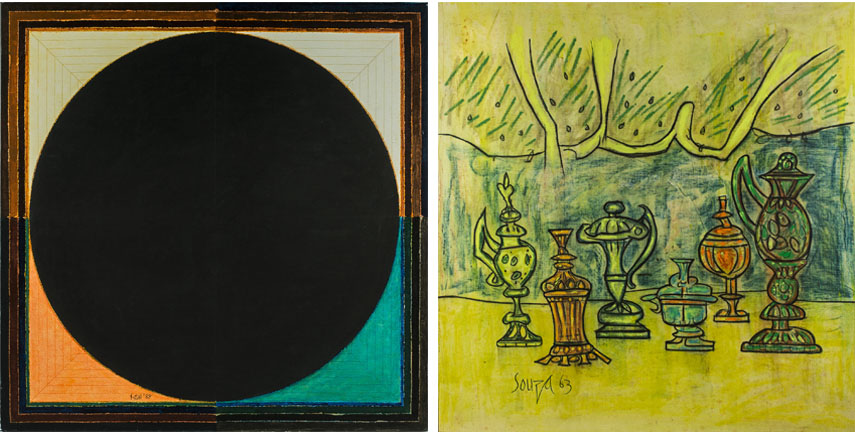 State of the Art (Market)
Widewalls: What does this sale tell us about the state of the market and the state of the online art auctions?
LJ: The success of this auction clearly underscores the fact that if the right items come up for auction then the buyers are willing to chase it, as in any other market it is a question of demand and supply. This is where we try our best to source fresh-to-market works that would have many interested takers and we are particular about keeping the selection tight and we do not mind if the number of lots are less as long as there is a level of homogeneity in the catalogue.
We have been noticing a slow and steady decline in the attendance of buyers in sale rooms over the last few years, some buyers resorted to phone bidding and others more recently to online bidding, with the latest trend being online bidding. The reason is due to increased travel and other commitments of the buyers. Many buyers come for viewing the works at their convenience but prefer to either bid over the phone or online as they have the benefit of being anonymous and able to bid in comfort, this also allows them to continue with their normal engagements and only focus on the lots that they are interested in by following it online or on their mobile device. Thus this will be the way forward and we will see a convergence of sorts becoming the norm. Having said that most of the 'Online Only' auction houses have not been able to get high-value bidding on their platforms, this is where ARTIANA and other traditional auction houses gain due to our credibility offered by the bricks and clicks model. High ticket buyers get a sense of comfort dealing with a brick and mortar entity and if this is coupled with using technology as an enabler only then it is a winning combination.
Widewalls: What would you say are the advantages of buying art online? What are the things first-time buyers should keep in mind?
LJ: Online art auctions give buyers the benefit of a seamless and convenient platform to bid from across the globe as per their respective time zones. Online auctioning reduces the high costs associated with live in-room bidding of art and luxury collectibles. Buyers can also view all the details of the work and study the artworks through high-resolution images provided on our online auction platform, as if looking at the artworks in person. There are many buyers who prefer to remain discreet and this medium allows them that flexibility. Besides, there are options for 'Proxy Bid' in which case, a bidder can put in their upper limit bid a concept similar to written bids and our proprietary auction application will bid on their behalf till this limit is reached, relieving the bidder of keeping a constant watch on the bid increments.
For first-time buyers at an online auction, it is best to keep in mind the following, but not limited to, these tips:
• Check the credibility of the auction house.
• Make sure that they are selling genuine artworks by ascertaining their reputation and 
length of association with the sphere of art that they specialize in.
• Since art and luxury collectibles have a historically high value, make sure that you are 
getting the best value for your money by acquiring artworks that you love.
• Acquire a painting which you can live with for a long time, as art should not be acquired 
merely as an investment. It is an asset class which should be approached with a 
combination of passion and research.
• As much as possible, go for the auction houses who have a 'No Buyer's Premium Policy' 
as it would save you from paying additional 25-30% of the hammer price.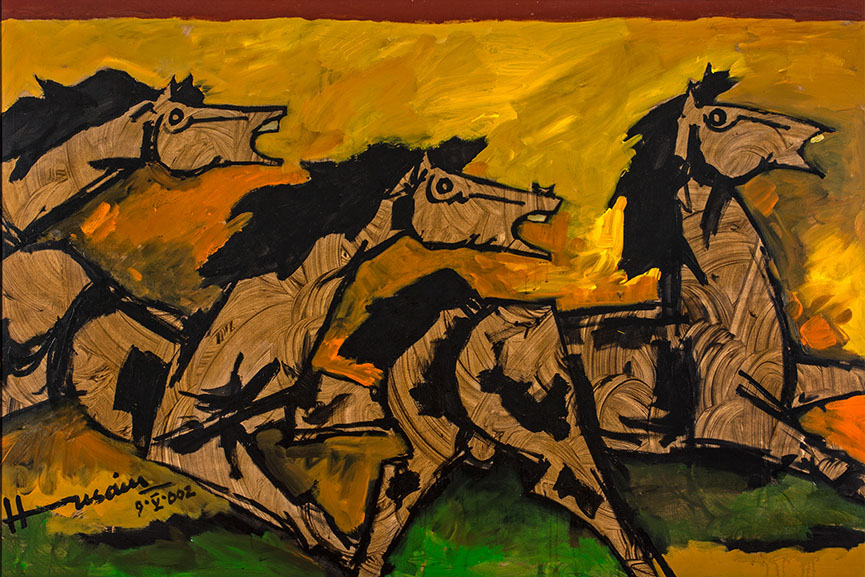 New Horizons
Widewalls: As an expert in Indian and South Asian Art, can you tell us about their markets? Have they been affected by the slowdown?
LJ: Based on my experience over many years which have included both highs and lows, I would say that the South Asian art market is hugely undervalued. The economic slowdown may broadly affect the mood of the buyer temporarily but confidence is proved time and again by record prices achieved by top-end works in which rare and sought-after pieces see hectic bidding activity. This is proof that the market for quality works remains extremely strong in any economic scenario. Moreover, the Indian economy is growing at a very healthy pace and has remained unaffected by the economic slowdown in the Gulf and other emerging economies.
Widewalls: Can you tell us about the Classical South Asian Art department you launched?
LJ: We introduced the Classical South Asian Art in our recently concluded sale as we want to offer our clients the entire spectrum of South Asian art. Antique Indian and Gandharan sculptures, and 17th-19th century Indian Miniature Paintings were included in our last sale catalogue, the buyers hugely benefited from our endeavor, as we were able to bring in the expertise of top scholars such as J.P. Losty for Indian miniature paintings and Renzo Freschi for Indian and Gandharan sculptures for these catalogue entries.
Featured images: Lavesh Jagasia with M. F. Husain's Islam; Husain - 3 M's; ARTIANA viewing gallery in the heart of Dubai's Downtown Business District. All images courtesy ARTIANA.