Italy's most important contemporary art fair comes back for yet another appointment at the Oval, a stunning glass pavilion built for the 2006 Winter Olympic Games in Turin. Established in 1994, Artissima has helped the development of the Italian market and has contributed to the global one as well, offering an extensive platform for research and experimentation. With 20,000 square-meter exhibition space and more than 50,000 visitors last year, it is more than ready for their 2015 edition, which will bring more than 200 international galleries from 31 countries, as well as over 2,000 works on display. Artissima will once again provide a unique experience by presenting an extensive program, with a number of fresh initiatives introduced this year for the first time.
List of exhibitors by sectors
The Program
With more than 50 curators and museum directors on its jury, 20 art institutions involved, as well as 50,000€ in prizes for artists and galleries, Artissima ensures its place within the global contemporary art scene. This year, it introduced four brand new projects: Opium Den, a curatorial project as a visual essay on collecting and the border between art object and decoration; Ypsilon St'Art Percorsi in Fiera, a free program of themed visits of the fair; Art Advisory, a free art advisory service for new Italian collectors; Con/TEXT, a reading pavilion featuring unusual art magazines and books, Zonarte, with a number of workshops, laboratories, meetings and discussions, and In Mostra, a special exhibition project showcasing contemporary art collections coming from institutions of the Piedmont region.
A number of prizes will be awarded during the fair, including the Promos Scalo Milano Prize, worth 5,000€ withim the New Entries section; Prix K-Way, worth 10,000€ for the most significant artwork within the Per4M section; The Reda Prize, dedicated to photographers, The Fondazione Ettore Fico Prize, which will promote the work of young practitioners; the Sardi per l'Arte Back to the Future Prize, valued €5,000, going to a gallery with the most deserving project, as well as the illy Present Future Prize, given to the most interesting work - this year, it's artist Rachel Rose.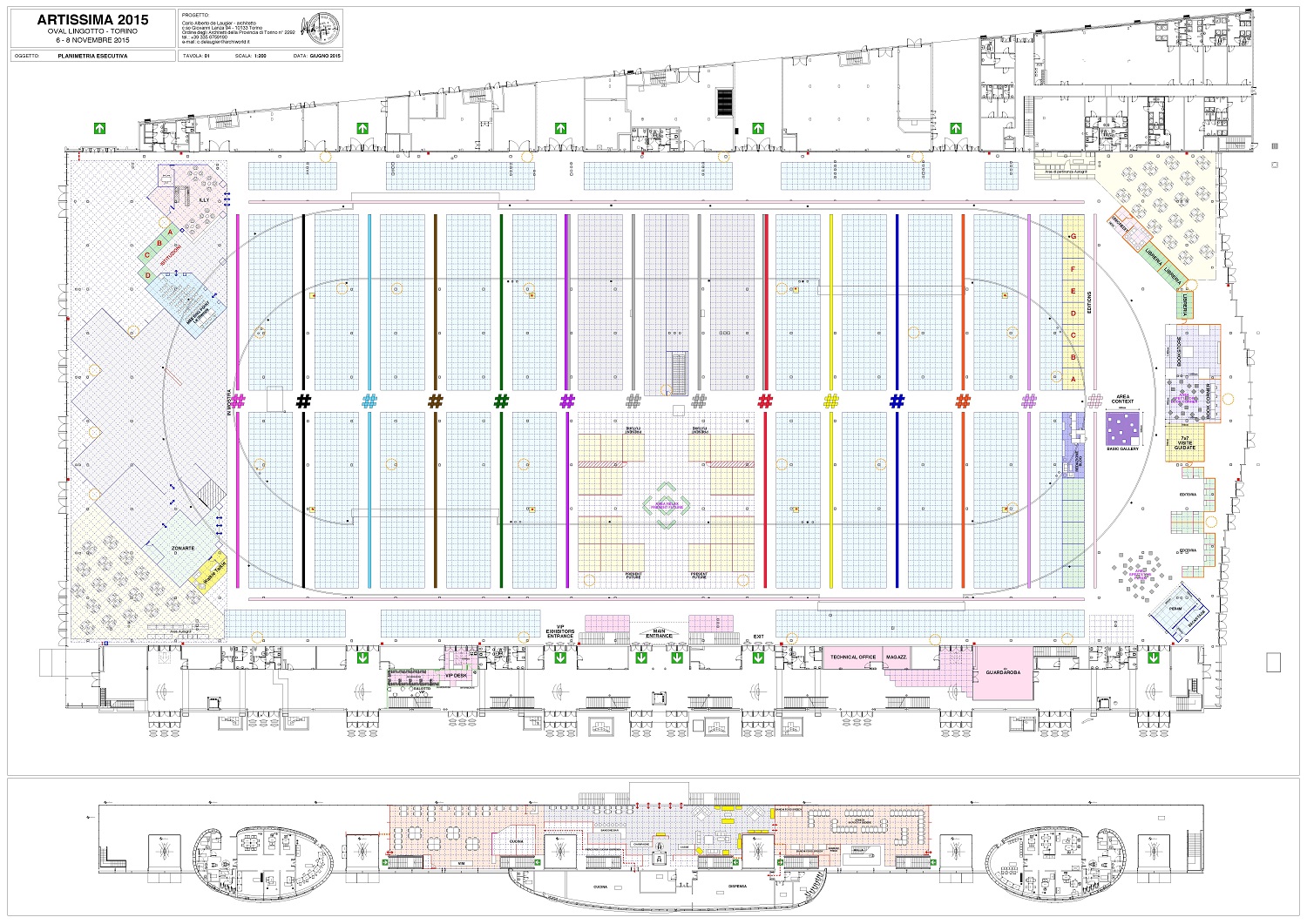 Participating Galleries
Artissima will divide its exhibitors into three sections, selected by a committee. The Main section will feature 133 of the most established galleries, most of which are international. Among them, there will be Peres Projects Berlin, Eva Meyer Paris, KOW Berlin, Raffaella Cortese Milan, Galleria Continua San Gimignano and many more, coming from cities like New York, Barcelona, Mexico, Tel Aviv, Tokyo, Shanghai. The New Entries section will be dedicated to 24 young, emerging spaces, active for less than five years and attending Artissima for the first time. Art Editions, a section inaugurated in 2012, will exhibit publications, prints and multiples by contemporary artists from seven galleries, six of which are from Italy.
Apart from these, there are three more sections for artists and galleries. Present Future will focus on 20 emerging talents, presented by 20 galleries in a specially designed exhibition in the central area of the fair. Back to the Future will set out to rediscover historic artworks by featuring solo exhibitions of legends of the art world. Covering the periods between the 1960s and 80s, Artissima will this year concentrate on the decade 1975-85, with 25 artists and 28 galleries. Finally, the first section ever to be dedicated exclusively to performance art, Per4M, comes back after a successful debut last year with 12 performance artists and 13 galleries, who will perform on a dedicated stage at the Oval and in shared locations throughout the venue.
The Location of the Oval Lingotto in Turin
Artissima - Practical Visitors Information
Artissima will take place at the Oval Lingotto arena in Turin, Italy, from November 6th through 8th. The preview and the vernissage will be held on November 5th by invitation only. The venue will be open each day from 12pm to 8pm. Ticket prices range from 15€ full price, 10€ reduced (children between 12 and 18, seniors over 65, students and military members) and 30€ for the three-day ticket. For more information, visit the official website.
Stay tuned for Widewalls' exclusive coverage from our partner Artissima! Create your free profile today and make sure you don't miss it!