The one thing which distinguishes Italy's Artissima from other leading European art fairs is their constant urge to re-invent, move toward the future while staying loyal to the past, to promote the arts in new, original, boundary-pushing ways. The 2015 edition of the event, now coming back for the 22nd time, continues this unique tradition by introducing four new projects dedicated to curators and collectors, as well as a very special exhibition by art institutions of Turin and the region of Piedmont. Artissima will host more than 200 galleries from 31 countries worldwide and exhibit over 2000 artworks by emerging and established artists. But that's not all - it will also give away a total of 50,000€ in prizes for exceptional talents and galleries.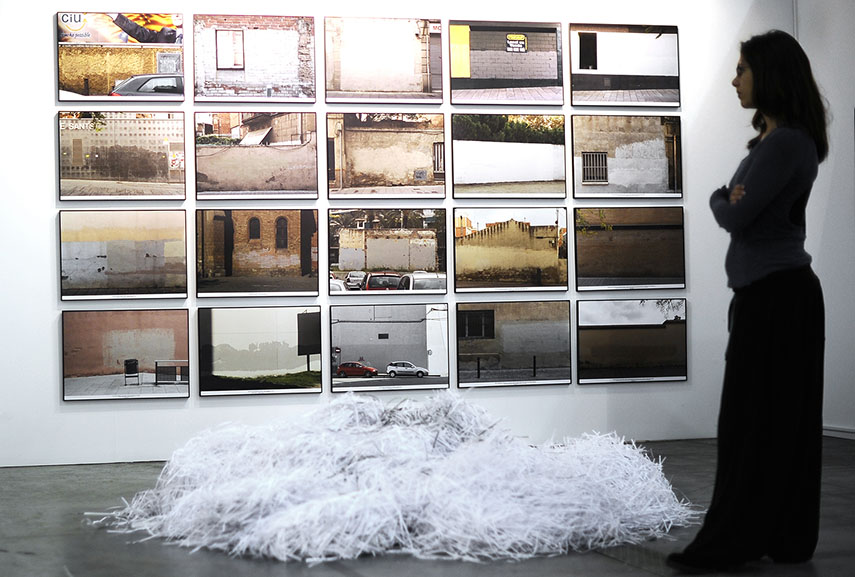 Present Future
Keeping its promise to promote emerging talents, the Present Future section of Artissima will once again showcase up-and-coming creatives, selected by a board of young curators. Taking up the central area at the Oval, the works of 20 talents presented by 19 galleries, some of which will be displayed for the first time in Italy and Europe, will be on view as part of a special show. A dedicated prize to accompany the section, the illy Present Future Prize, was given to Rachel Rose, as the artist whose art was considered the most interesting. As the winner, she will present a solo exhibition featuring her 2014 video installation A Minute Ago at the Castello di Rivoli Museo d'Arte Contemporanea, a museum of international reputation.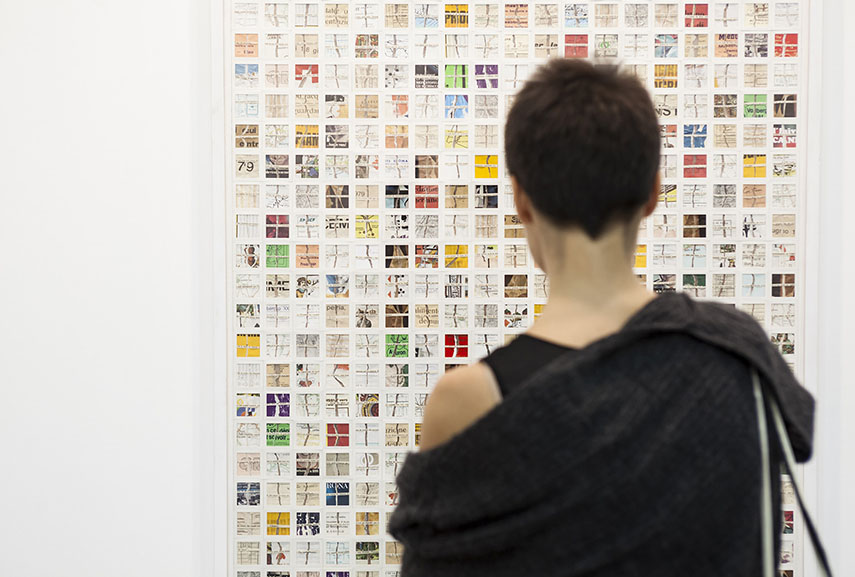 Back to the Future
The sixth edition of Back to the Future section, aiming to bring back historic artworks by the world's most important names created during the 1960s, 70s and 80s, this year will focus on the decade 1975-85. Drawing our attention to the ongoing importance of these pieces and their influence on generations of creatives, this year's edition will show 25 names presented by 28 galleries, who have worked in the field of Performance, Conceptual art, painting and photography. The Sardi per l'Arte Back to the Future Prize, valued at 5,000€, will be given to the gallery with the most deserving project in terms of historical relevance and booth presentation.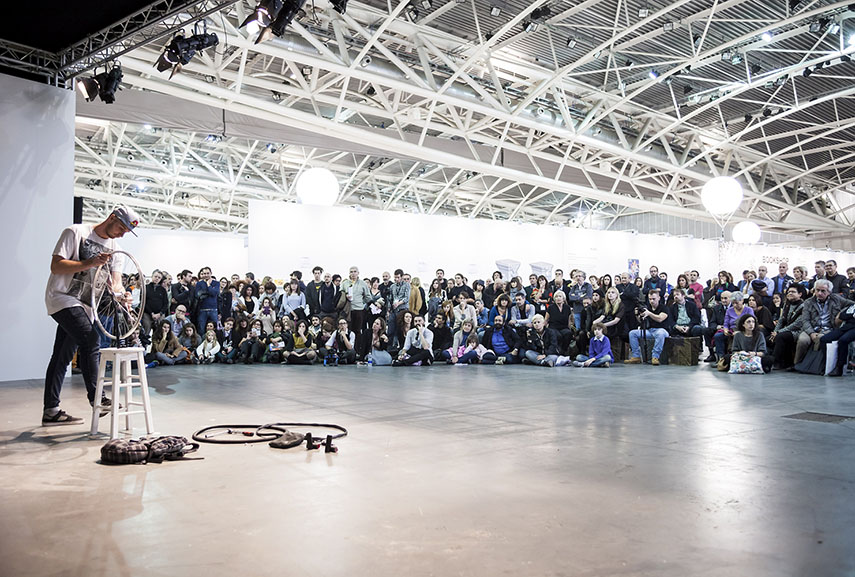 Per4M
After a very successful debut in 2014, Per4M comes back devoted more than ever to Performance, as the only section of its kind in the world to be featured at an art fair. One of Artissima's biggest prides, it sheds light on the interaction between time, space, the artist and the public, introducing Performance as a regular form to be found at such event. Both an artistic and commercial showcase, Per4M will include 12 creatives represented by 13 galleries, who will perform their pieces on a dedicated stage, as well as on different location throughout the Oval. The most significant artwork will get the 10,000€ worth Prix K-Way Per4m Prize.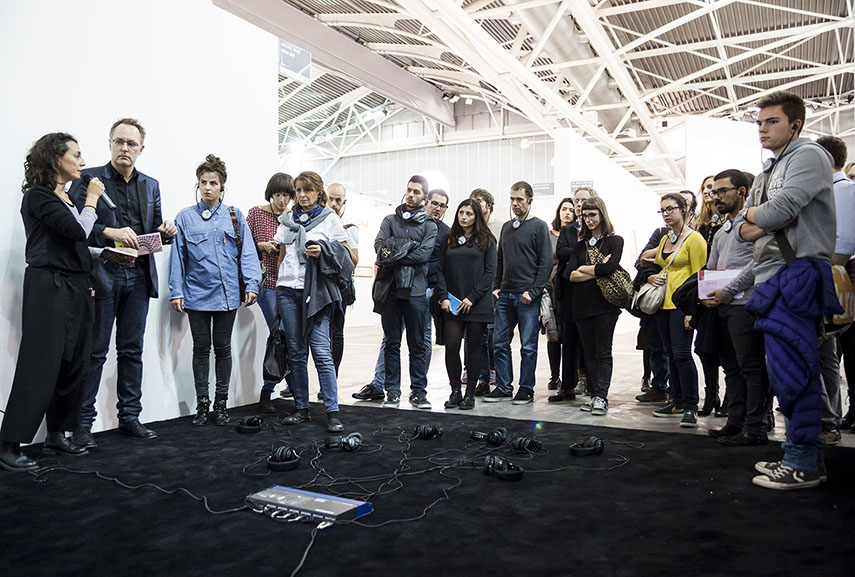 Artissima - New Projects for 2015
On a quest to engage its visitors, collectors and curators into innovative experiences of an art fair, Artissima has introduced four new special projects. Opium Den, a curatorial project, has redesigned the existing VIP Lounge from purely functional space into a proper art installation, occupying the space of the balcony overlooking the splendid Oval. Connecting the Orient with Western tendencies, the VIP Lounge will feature textiles inspired by Turin's Villa della Regina, furniture from Sumatra and Java, a collection of ceramics and enamelled metal, as well as rugs designed by artist Scarlett Rouge, embedded with the city's historic references.
Ypsilon St'Art Itineraries is a free programme of themed visits through the venue, which will acquaint the visitors with specific sections, works and gallery booths, techniques and expressive languages.
The UniCredit Art Advisory is another revolutionary section and the first of its kind in Italy. Conceived to encourage and teach young Italian collectors, as well as emphasize the importance of its contribution to the Italian economic and cultural life, it is a free and independent consultation service which will provide galleries and individual visitors with effective advising regarding legal, tax and insurance aspects of collecting, among other things.
At Artissima, the public will also be able to enjoy Walkie Talkies, one of the most successful events in fair's history. It is a series of 12 informal, short dialogues led by 24 curators and collectors, held four times a day during all three days. Finally, there will also be Con/TEXT, an area dedicated to reading, discussions and the discovery of unusual art magazines and books, as well as Zonarte, which will feature workshops, laboratories and meetings open to everyone.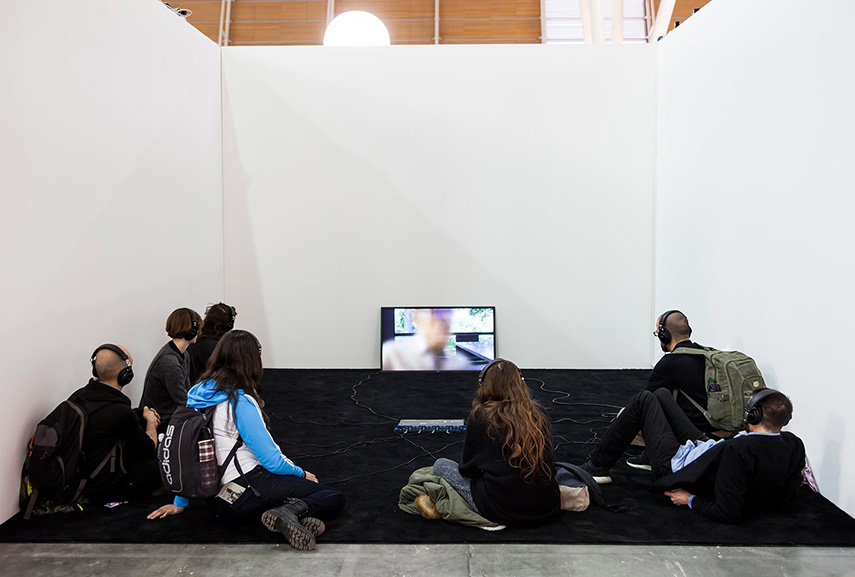 In Mostra
Perhaps the most exciting new endeavour undertaken by the 2015 Artissima is In Mostra, a particular exhibition taking up 700 square-meter of space at the Oval. Deriving from the desire to showcase contemporary art collections coming from Piedmont's most significant institutions, this section turned into an exhibition entitled Inclinazioni, curated by Stefano Collicelli Cagol. The 30 works on display will explore the concept of "inclination" as an internal tendency toward something in the most diverse of ways. Among the works, there will be those of David Hammons (Collezione La Gaia), Urs Fischer and Hans-Peter Feldmann (Fondazione Sandretto Re Rebaudengo), Ed Ruscha (Pinacoteca Giovanni e Marella Agnelli), Michelangelo Pistoletto (cittadellarte/Fondazione Michelangelo Pistoletto) and recently deceased Carol Rama (Fondazione Sardi per l'Arte).
If you're visiting Artissima, we invite you to the Artissima Live space dedicated to online art publications, which Widewalls will be part of!
Al images courtesy of Artissima.