Between the years 1994 and 2018, Artissima has welcomed a total of 1391 galleries from 63 countries to Torino, establishing itself as the most prominent fair for contemporary art in Italy and beyond. Over 50,000 visitors attended it last year, with even more expected in 2018. And as if the numbers weren't impressive enough, every edition of Artissima presents an exciting novelty; like when they included Performance art as part of their program, or when drawings found their spot among the exhibited artworks in 2017.
All of this comes to confirm the fair's dynamic role, its focus on experimental practices, and its uniqueness in comparison to other events of the kind.
For the second year now, the honor of directing Artissima has been given to Ilaria Bonacossa, an art critic and curator with more than enough experience in the field. Among the highlights of her CV, there is her curatorial position at Fondazione Sandretto Re Rebaudengo in Torino, and her place in the Jury for the Golden Lion of the 52nd Venice Biennale in 2007.
Being the Director of Artissima is only the latest of Ms. Bonacossa's adventures in the world of art, and the second edition of the fair under her guidance seems even more exciting than the first. We talk to Ms. Bonacossa about the challenges she faces, the things that make Artissima what it is, and the novelties we can expect as part of the 25th edition celebrations.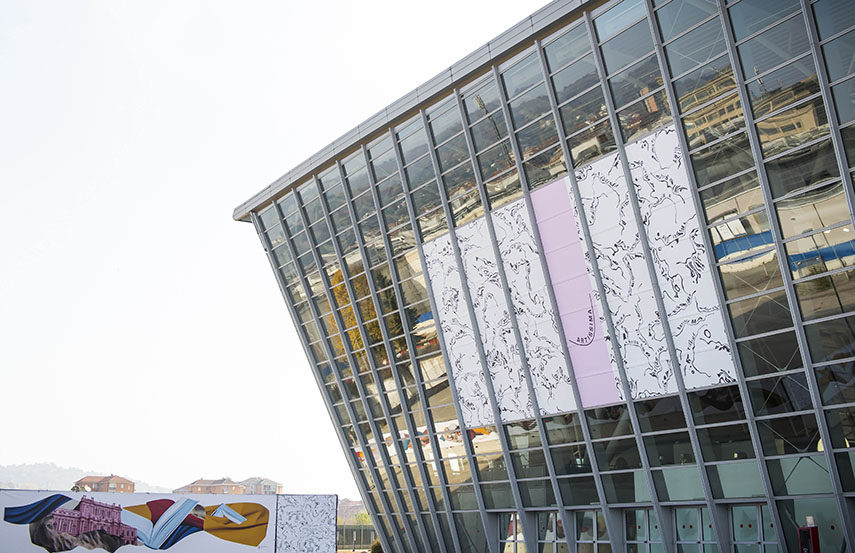 What to Expect at Artissima 2018
Widewalls: How did the idea of "time" come to be integral for this year's edition?
Ilaria Bonacossa: The idea of "time" is linked to a special anniversary: our 25th edition! In 25 years, Artissima has gained a reputation for its focus on experimentation and the pursuit of new approaches, for the coexistence of multiple and often contrasting approaches, for the critical vision of gallerists who are writing the future of art history, and for the courage of the curators ready to wager on talent and not on the marketable appeal of artists.
Thus the "fil rouge" of the 25th edition is "time" (Time is on our side), seen not as a static freeze-frame of memory and celebration, but as a dynamic flow capable of setting the pace of change while capturing the emotional suspension time activated by works of art.
Time is on our side, on the side of those who want to fall in love with an artwork, to discover and intensely experience the world of art, savoring and reflecting, opening to otherness and change.
Widewalls: After introducing performance art as part of its program, the fair is now incorporating Sound. How will this medium find its place within the OVAL?
IB: Sound is a response to the recent developments of international artistic projects that has seen artists of various generations, challenging many aspects of the logic of visual art. Sound, with its intimate and performative manifestations, is used to transform space and its perception, to reactivate memories, to free the imagination, and today it is a major part of many lines of research in a variety of contexts, precisely due to its capacity to evoke and reveal an intangible, always mutable reality.
The section will be installed in a special location outside the Oval pavilion: the OGR – Officine Grandi Riparazioni of Torino – a former 19th-century train repair factory – in the monumental exhibition spaces of the Duomo and Binario 2. Sound will feature 16 individual sound projects focusing on contemporary interdisciplinary practices selected by Yann Chateigné Tytelman (curator and art critic based in Berlin and associate professor of art history and theory at HEAD Geneva), and Nicola Ricciardi (artistic director of OGR – Officine Grandi Riparazioni, Torino), who have juxtaposed works created with different media and artists from different backgrounds and generations.
Widewalls: What about Disegni? How was it received by the public and what do you expect from it this year?
IB: Disegni was a great success last year, both for sales and interest of the general public. It focuses on a classical yet still timely form of expression: drawing. Drawing, I believe, addresses a practice capable of capturing the immediacy of the creative process and the way in which thoughts materialize, as it remains suspended between the preliminary idea and a finished art-work.
At Artissima, the Disegni section promotes the advent of a new generation of collectors who might not be so comfortable with contemporary art but loves such a traditional medium. This year we received many applications so once again, together with the curators, we tried to focus on a variety of practices as well as on artists from different generations like Tony Cragg, Bruno Pacheco, Enzo Cucchi and Alexandre Singh. I'm personally very curious to see Raymond Pettibon and Diego Perrone's presentations…
Widewalls: Any highlights among the 2018 exhibitors you'd like to point out? What should the visitors not miss?
IB: It's difficult to answer this question! You have to see the booths really but I'm sure the New Entries' section devoted to young galleries is always stimulating for art professionals and lovers especially thanks to the research made by Lucrezia Calabrò Visconti and to the support of our partner Professional Art Trust!
Similarly, Present Future, dedicated to solo shows by emerging artists, will surprise our visitors with many site-specific installations that we could expect to see in a museum rather than in an art fair!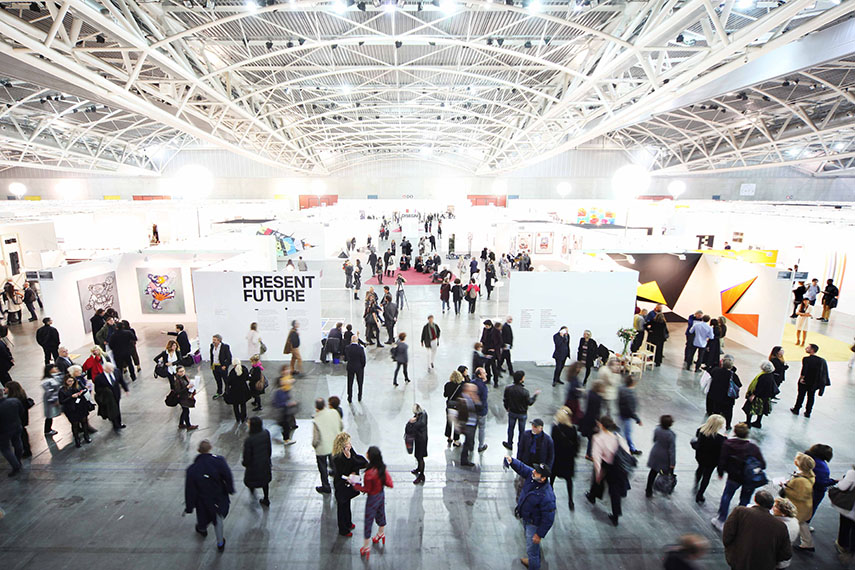 A Diligent Director
Widewalls: What has Artissima achieved over the past 25 years, in your opinion?
IB: Artissima has remained faithful to its mission of discovering new talents on one side and supporting the rediscovery of the overlooked ones on the other. For this, we need to thank the great galleries that have kept coming to Torino and believing in the fair and to collectors who are willing to risk on talent!
Widewalls: What was your experience in directing Artissima so far? What are the challenges? Did it get "easier" this year?
IB: As the Latin saying goes 'repetita iuvant'! This year I'm certainly more relaxed... but that said, art fairs are complex machines, in which the coordination of multiple factors is the key to success. I am lucky because Artissima has a great team of passionate women who have shaped the fair allowing it to grow and develop in the past 24 years.
I guess as Director, my goal is to let the fair transform itself subtly according to changes in society. Fairs used to be events addressed to collectors, whereas now Artissima attracts a large public of art lovers more like an art festival and this helps in founding the support of new partners. For instance, with Combo – an innovative concept of hospitality that will open in Italy in 2019 – we are setting up "Artissima Experimental Academy", an experimental school that will see its first chapter at the fair with DAF Struttura, an open platform of co-creative action led by Jan St. Werner, one of the founders of Mouse on Mars and curated by Zasha Colah.
Widewalls: How has your previous working experience come in handy for Artissima? How does being the Director compare to your other roles?
IB: I am a curator who has studied art history first and then curatorial studies in New York. I have worked in museums preparing shows of Italian and international artists, and I have always been involved in the conception and production of new shows and installations, so the gallery world is not new to me. Also, my first significant work position was as curator at Fondazione Sandretto Re Rebaudengo in Torino; working with an important and cutting-edge collection, I learned a lot about the mechanisms of the art world.
Being a curator allows me to understand everybody's work and collaborate with the galleries on their proposals while discussing talents and projects with different collectors. A fair for a curator is an incredible occasion to investigate in a broader spectrum the developments of the art world and to try and break the limits and categories of the artwork and experiment with new formats.
Widewalls: What are your thoughts on the Italian contemporary art market at the moment?
IB: Due to a very harsh taxation the Italian art market is still not so solid, yet it has grown enormously in the past 15 years and Italian artists are traveling and studying abroad and making important contribution to the contemporary discourse...
It is less insular and much more international.
Widewalls: How would you like to see Artissima evolve over the next 5 years?
IB: Artissima has established itself as a curatorial fair that discovers and brings talent, who were not given enough consideration by the market and art history, to the attention of collectors and critics.
The fair has developed a strong relationship with the local art network, becoming the key public event of the city of Torino. In 2017, in a span of four days, Artissima attracted over 52,000 visitors, 20% more than at the previous edition. This is related to how art – especially contemporary art – has entered the collective imagination as something interesting and enjoyable. As a result, many new sponsors are willing to partner with the fair and to be involved in special projects or art prizes.
In this scenario, over the next five years, Artissima should keep evolving as a "think tank" for contemporary art, a sort of visual festival where galleries become the actors who are able to facilitate the whole contemporary art system.
Maybe the fair should also become slightly smaller... let's say more concentrated!!
Artussima 2018 - 25 Years of Art
Featured image: Ilaria Bonacossa by Silvia Pastore. Courtesy Artissima.