Unlike catalogs or monographs that showcase artworks created in another medium, artist books are actual works of art in form of a book. Usually published in small editions or as one-of-a-kind objects, artist books tell stories or take the form of manifestos, archives or political proclamations. Programmatic, narrative, jolly and often even appalling, they break away from the traditional book design and open new creative spaces in an unconventional manner.
Fiercely carving out a respectable place for themselves since the 1960s, today artist books are considered to be an independent art medium, although it seems they are still a bit underestimated.
Nonetheless, the notion of an alternative space has always been appealing to young artists and, as long as that's the case, artist books and their appreciators don't have a real reason to be worried.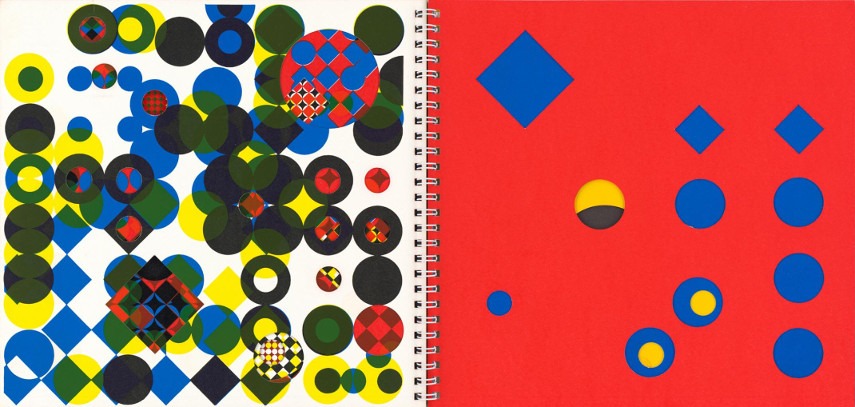 What Are Artist Books?
While catalogues raisonnés and monographs are made in order to illustrate artworks made in other techniques, artists' books are publications that have been conceived as artworks in their own right.
Since they are generally inexpensive to make, these publications are usually "democratically" available to the public, especially if the book was published in several editions. Most of these books are self-published, although there were always groups and collectives that could pick up the printing and distribution processes.
As artist books are "up-for-grabs" in different locations at any given time, they have a potential to reach a larger audience than most other forms of expression. This is what attracts artists to publish the book as, if made and distributed correctly, they can be an incredibly powerful communicative force.
Of course, other qualities concerning the format of an artists' book also come into play, like the small scale, cost-effectiveness, replicable nature, simple production process, etc.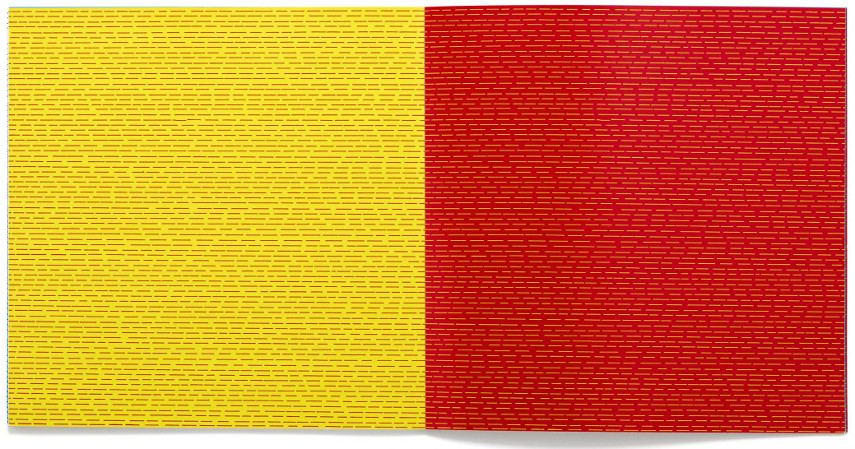 The History of Artist Books and Publications
Traditionally speaking, artists have been associated with the written word since illuminated manuscripts were developed in the European medieval period. However, artist books as we know thjem today did not start to appear before the avant-garde times, even though the likes of William Blake and William Morris did have their own early versions of these publications.
Livre d'artiste is usually considered to be a key precursor to the contemporary artist book - originating in France around the turn of the 20th century, the livre d'artiste (or livre de peintre) was a form of an illustrated book. They were distinguished by the fact their pages were being made directly from a source created by the artist and not by some technician who was copying the original design. A Livre d'artiste was luxurious and produced in limited editions, usually left unbound so that it could be dismantled for display.
However, it was in the 1950s and 1960s that Swiss-German artist Dieter Roth and American artist Ed Ruscha created conceptual works now considered to be the foundation of the artist book genre. The two started to make publications that were not intended as a mean for reproduction but were artworks in their own right.
Yet, these pieces retained the essential characteristics of a book, such as the idea of seriality and the sequence provided by the turning of pages. Furthermore, these early artists' books were published in unlimited editions and were inexpensive to buy, both clear indicators that the two artists wanted to bring art to a wider audience.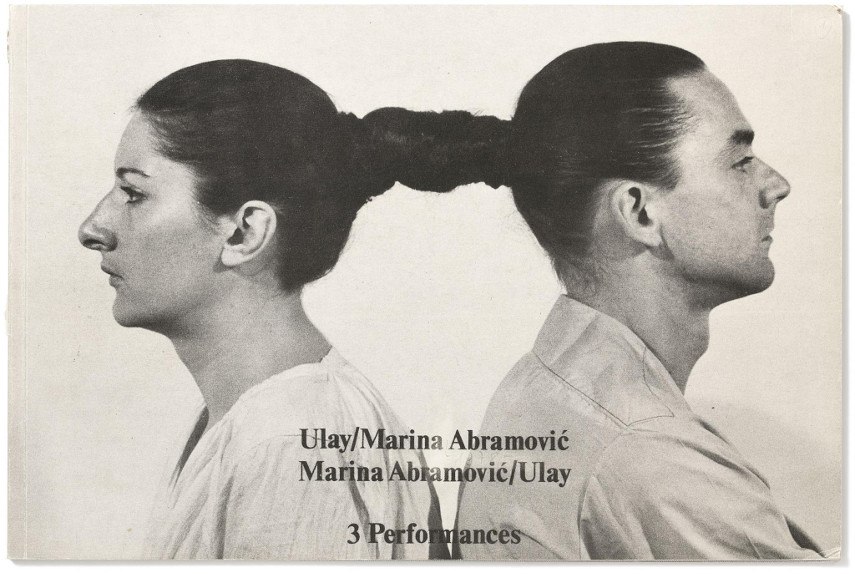 Artists Book Within Conceptual Art and the Fluxus Movement
When Dieter Roth and Ed Ruscha took up the challenge of experimenting with the content and the physical structure of traditional book forms, others answered the call. Thanks to the likes of Lawrence Weiner, Bruce Nauman and Sol LeWitt, artist books proved to be central to the development of Conceptual Art as the aforementioned representatives of the movement began putting their ideas between the covers of a book.
Growing out of John Cage's Experimental Composition classes, the Fluxus was a loose collective of artists who also saw fit to integrate the artists' book into their practices, focusing on the "art in the community" aspect of their creative notions. The Fluxus movement transcended the usual book format as artists introduced a variety of other media such as music, poetry, actions, happenings and spontaneous improvisations to the book medium.
Artist books remained popular throughout the 1980s and 1990s, as more artists began to use it as a practical medium for self-expression, something that remains true to this very day. This rich history artist books have under their belt will be illustrated by the upcoming show at Hamburger Kunsthalle, titled Artists' Books: The Collection.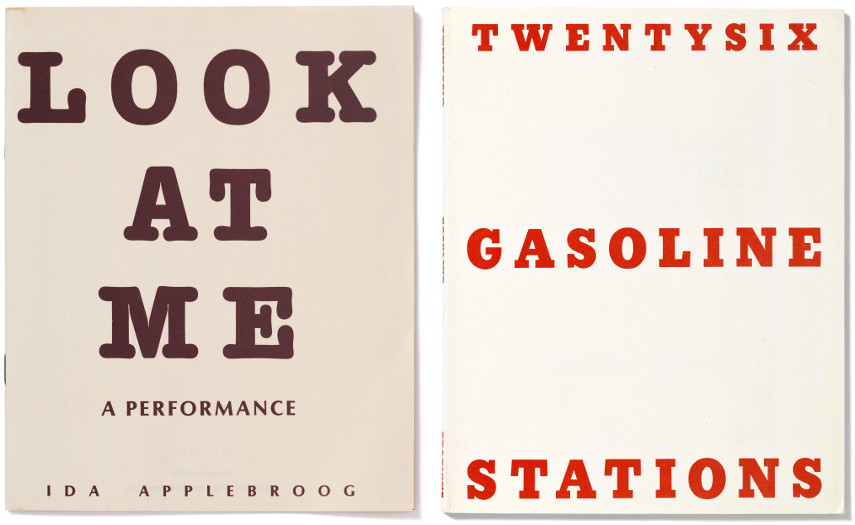 Artists' Books: The Collection
For the Artists' Books: The Collection exhibition, Hamburger Kunsthalle selected a fantastic assortment of artist books from the collection of works this institution is well known for - Hamburger Kunsthalle has over 1,700 such exemplars and, for many of them, this will be the first time they are presented to the public.
Although the focus of the exhibition will be placed on the genre of artist books, these will be accompanied by closely related artworks from the Kunsthalle's Gallery of Contemporary Art and Prints and Drawings Collection.
The way this medium evolved and how artists were fond of experimenting with it will be placed under the microscope for this exhibition. Artists' Books: The Collection will show how methods such as stamps, cut-outs, photocopies, collages and different printing techniques were implemented to a book form by some of the biggest names from modern and contemporary art, such as Marina Abramović, John Baldessari, Joseph Beuys, Gilbert & George, Sol LeWitt, A. R. Penck, Sigmar Polke, Andy Warhol, etc.
As a way of honoring the medium's key figures from Germany, at the event there will also be special rooms dedicated to both Dieter Roth and Claus Böhmler, a Hamburg artist who passed away last year. Naturally, special accents will also be placed on the contributions that emerged from the Conceptual Art and Fluxus movements. The exhibition will be accompanied by a catalogue of the collection's highlights that count among the icons of the artist's book genre.
The Artist Book Art Exhibition at Kunsthalle Hamburg
Artists' Books: The Collection will feature works of art that will demonstrate how this medium was a vital experimental field for trying out new concepts throughout modern art history. It will also present artist books as a historically perfect choice for the democratization of art, as well as display the medium's current state.
Artists' Books: The Collection will be taking place between the 1st of December 2017 and the 2nd of April 2018 at Kunsthalle Hamburg in Hamburg, Germany.
 Editors' Tip: Artists Who Make Books

The artist's book has long been an important form of expression, and Artists Who Make Books showcases 32 internationally recognized artists who have integrated book production into their larger creative practice. This volume features a selection of books - many rarely seen - by every artist included, an accompanying text providing further context, and over 500 illustrations of covers and interior spreads. Insightful interviews with Tauba Auerbach, Paul Chan, and Walther König, and in-depth essays by Benjamin H. D. Buchloh and Lynda Morris round out this illuminating survey.

Featured image: Thomas Bayrle - Feuer im Weizen artist book. All images via hamburger-kunsthalle.de.