With a history of pioneering many aspects of graffiti and street art, Italy has "given birth" to many successful and even monumental artists. More so, Rome seems to be the center of happenings in this domain, with installments, displays and exhibitions taking place at the start of 2016 including Pixel Pancho's Androidei, Ron English's Sugar High, and others. This time, we present an exhibition of an artist whose skills go beyond just street art, and include drawings, illustrations and video animations. One of the most promising and versatile artists of the moment, the Italian-born MP5 is well known for her black and white images that give shape to contemporary myths. Presenting new artwork specifically produced for the show titled Of Changes, the artist explores the concepts of randomness and chaos in an exhibition taking place at Wunderkammern Gallery in Rome.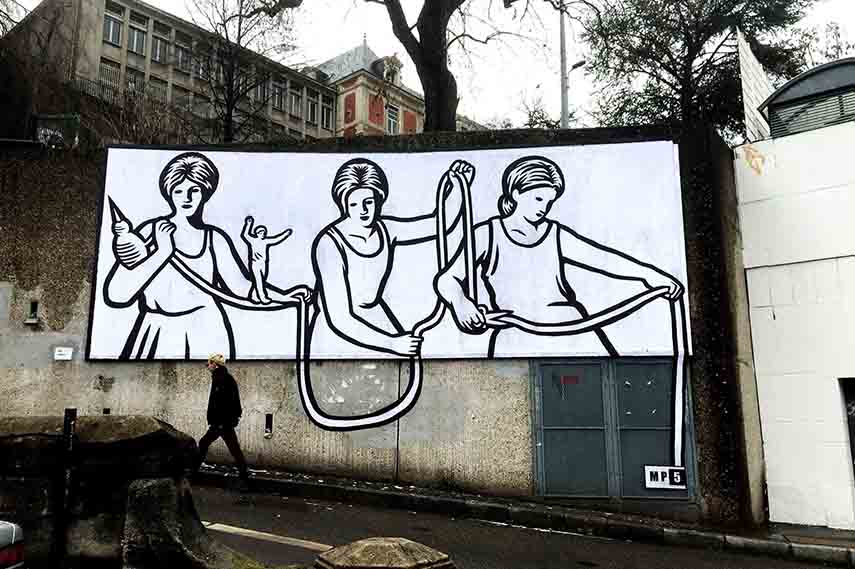 More Than Black and White
Born in Naples in Italy, the artist known as MP5 has been active on the Italian and European underground and counterculture scene. Studying animation at the Wimbledon School of Art in London and theatrical scenography in Bologna, the last decade has been marked by work closely tied to the queer and feminist movements. Her striking public murals can be seen in Spain, France, Germany, Italy, Croatia, Slovenia and Sweden, and her oeuvre stretches further, including posters designed for political demonstrations, concerts and theater festivals. She designed illustrations that have been published on newspaper and magazines including Le Monde diplomatique, Linus, Liberazione, Il Male, Blue, Animals and others. Along with a history of exhibitions in national and international festivals and museums, as well as collaborations with galleries like Lazarides which recently got a huge investment, she published two books: Palindromi (ed. GRRRzetic 2012) and Acqua Storta (ed. Meridiano Zero), for which she won the Micheluzzi Prize.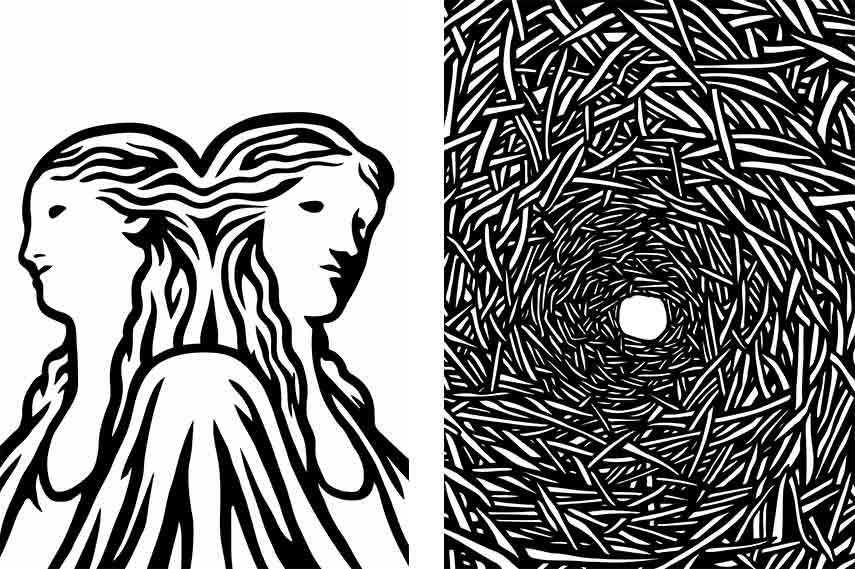 All Possible States of Change
In her latest body of work that includes an outdoor intervention, an audio/video performance, a publication and an exhibition, MP5 explores randomness and chaos. As psychiatrist and theorist C.G. Jung mentions, the Western Science acknowledges two sides of the Natural Law: a cause and effect; an action and an opposite reaction. This way of thinking is opposed to the Eastern philosophy, which is perhaps best explained in one of the oldest Chinese texts, the Book of Change, dating back to 2000 years B.C. With its ideology of Chaos, the book is meant to represent the thought of all possible states of change in cosmos, including the human life, while incorporating chaos and randomness as components. For the artist, the book is a starting point for her representation of reality reflecting on the political crisis in the cultural and psychological spheres of the Western world. Creating new pieces of work specifically designed for the upcoming show Of Change: works on wood, works on paper and installations, the preview of the artist's new book named Changes will also be presented on this occasion.
Italian Artist MP5 Exhibition at Wunderkammern Gallery in Rome
Creating visually astounding artwork in a number of different media, the Italian artist MP5 creates a politically engaged vision of reality through various myths bearing with them the unpredictability of chaos. The exhibition named Of Change of the artist MP5, one of the prominent Italian urban artists, will be held at Wunderkammern Gallery in Rome starting February 20th, and will last until March 24th, 2016. The artist will also do an outdoor intervention in the Torpignattara neighborhood in Rome, and an audio-video performance will be held during the opening event scheduled to happen on Saturday, February 20th, starting 7PM
Featured images: MP5 - King Granada, 2013; MP5 - Root of the Evil, 2014; MP5 - Madrid, 2013; MP5 - Titani, 2014. Images courtesy of Wunderkammern Gallery.