There are not many artists as engaged, driven and talented as Faith47. The South African street artist is not only an outstanding muralist and painter but also a social activist. Her most recent artistic endeavors were murals painted in Malmö and London, the creation of the first edition from a collectible series of books and screen-prints (release June 21st) and her support for the #anotherlightup project in the township of Khayelitsha in Cape Town.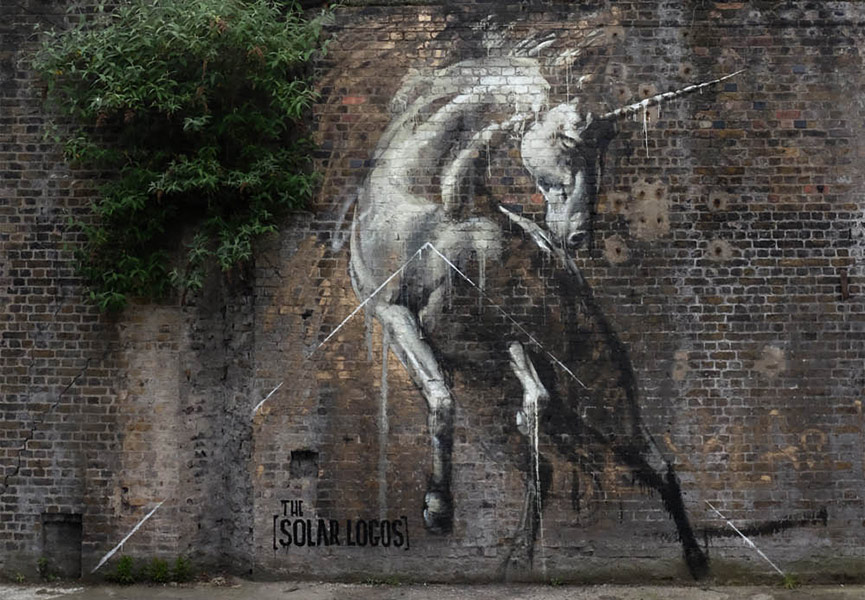 Murals
In Malmö she painted a horizontal-scaled mural of a black haired woman with a candle resting on her palm. The chain wrapped around her left arm carries the ancient Egyptian Ankh. The loop of Ankh resembled the feminine and the elongated section represented the masculine. Faith47 regularly uses such strong symbolism in her murals. The artworks in London "The Solar Logos" and "Hunger" make up "The Imperial Sun and Moon". The unicorn and the lion in London are another impressive demonstration of Faith47's exceptional artistic talent. Faith seamlessly combines delicate and fierce imagery to make strong statements.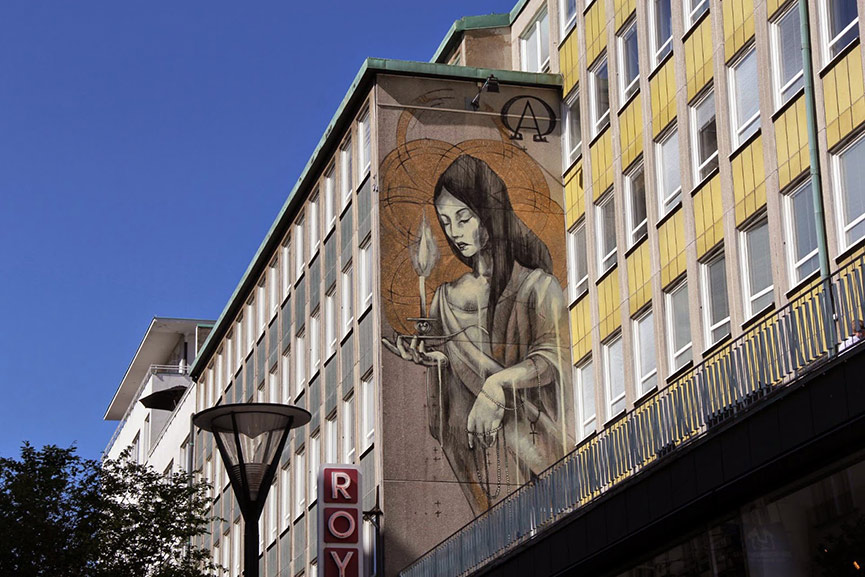 Book and Screen-Print
The book entitled "The Hidden Years: Volume One" is a compilation of sketches from 2013 and 2014. The A5 sized and 80 pages thick sketch book is signed and numbered in an edition of 100. The screen-print "Chaos" is likewise signed, numbered and limited to 100 pieces. "Chaos" is a 21 x 15 cm five-layer print on Stardream Antique Gold and depicts a hand holding up a larger diamond between thumb and forefinger. The print and the book will surely become significant collectibles for any admirer of Faith47's artwork.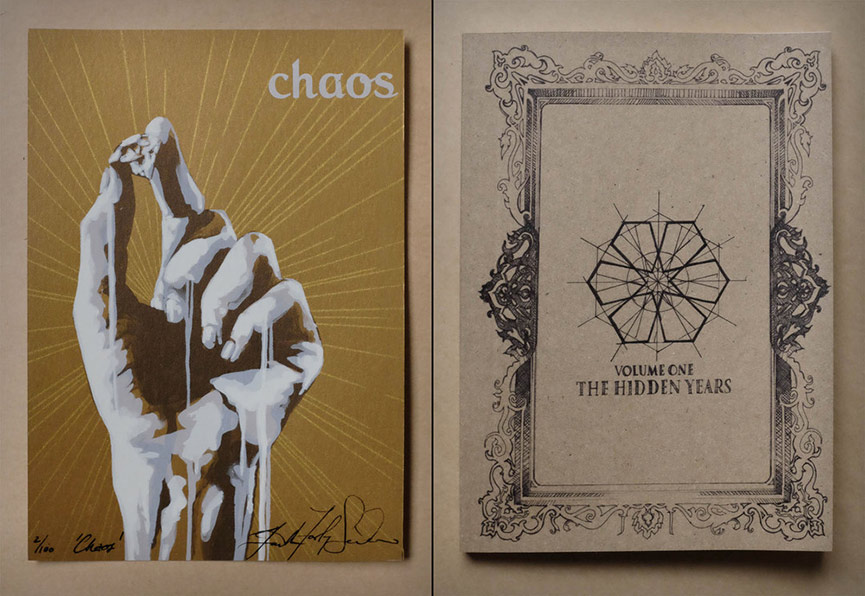 Social Activism
Faith47's mural "Harvest", painted on one of the council buildings in District Six alongside the busy De Waal Drive in Cape Town, is an example of her social activism. The embedded LED lights embedded in Faith's mural are activated via Twitter. When someone Tweets #anotherlightup they light up momentarily, while when someone donates money to the cause the lights switch on for an entire night. This feedback indicates to the public that the community is working together to light up another, less privileged, part of their community – bridging the gap between the geographically disparate areas. It demonstrates how Faith's street art can leverage the power of crowd funding to activate the public into helping create measurable change in their community.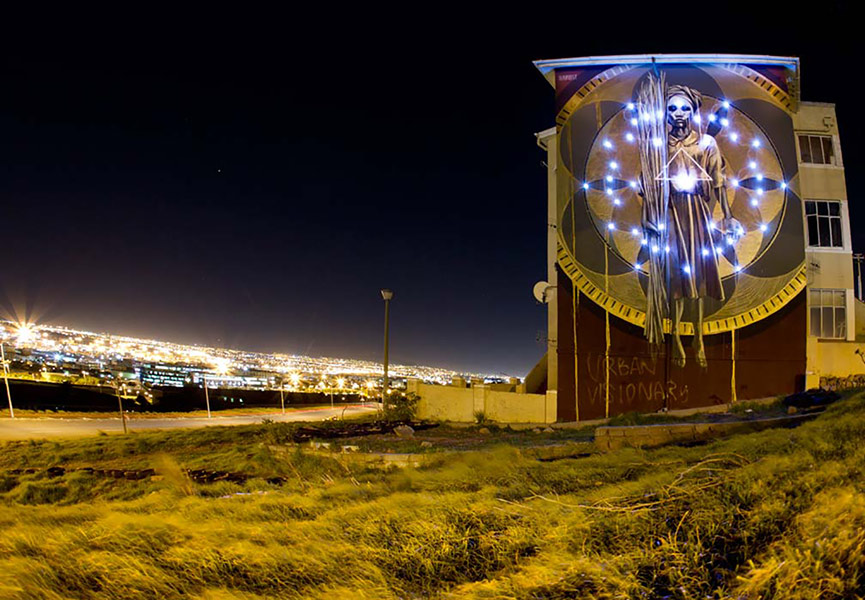 About Faith47
Faith 47 is an artist, a mother and an example to men and women everywhere. Her work combines the best of tradition and expression to spread positive messages to society in public and private spaces.  Faith47 began her career as a graphic designer at 19, found she preferred the world as canvas, and is living the life of a nomadic street and studio artist. Well known for mural work in and around Cape Town CBD, townships, and shantytowns, she has also collaborated on projects around the world.  Faith47, painter of ethereal metaphor, solid symbolism, walls and doors and canvasses, seems to relate.  "People like to have neat little boxes for everything, but I prefer to keep things malleable.  Ideas, methods of creating – the concepts change as I do, and I try only to stay true to that which I feel at the time. So, no, there is no classification possible for my art as things are in constant flux." On top of art being relative (and relevant), it isn't easy to make a living out of something that can't easily be quantified by economics. While practicality saw her practicing graphic design at the outset, Faith47 has persisted, insistent on finding a way to live off her love of art.