Apparently Guy Denning, our artist of the week, started using oil paints at aged 11, later learning techniques from older artists after being turned down for Art College. It certainly led to a unique style and vision that has won the self-taught English contemporary painter many admirers. His early works are influenced by the likes of Franz Kline, creating abstract paintings before moving into the figurative style we have come to love. Guy Denning has a dynamic way of capturing his figures, allowing them to portray the raw emotions he is expressing in his artworks. His studio and urban art regularly incorporate text into the layers of paint, adding an earthy street feel to the final images, which are regularly political and social in nature. Guy Denning is also known for his beautiful drawings on newspaper, often capturing dramatic moments from around the world such as his image of a Gaza Family and Occupy Wall Street. Check out more political art in Graffiti Is So Young Here and When Graffiti Matters The Most: Middle East.
Make sure you check out the Facebook page of Guy Denning where he regularly posts images of artworks both old and new!
For all the news on your favourite artists, sign up to My Widewalls today!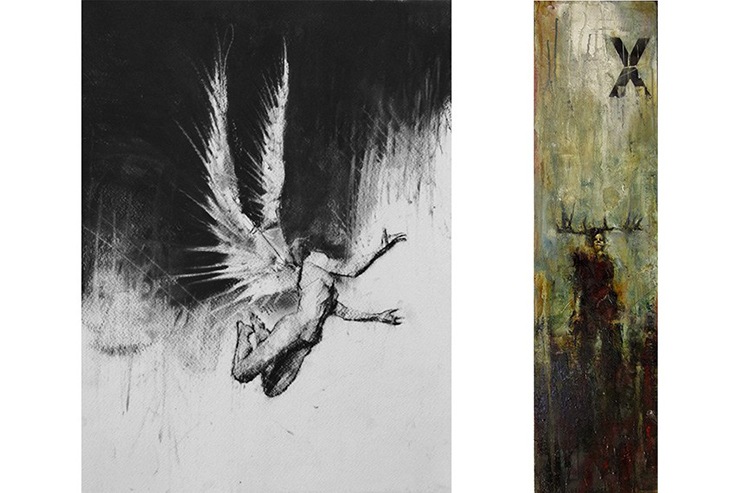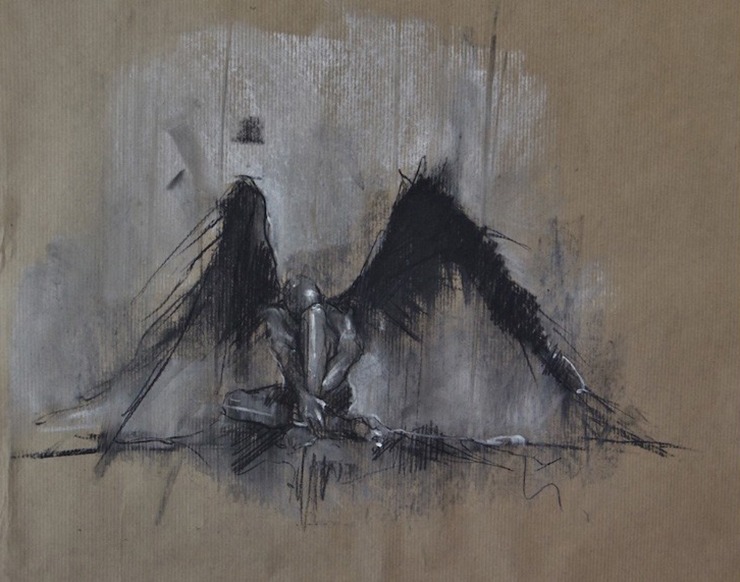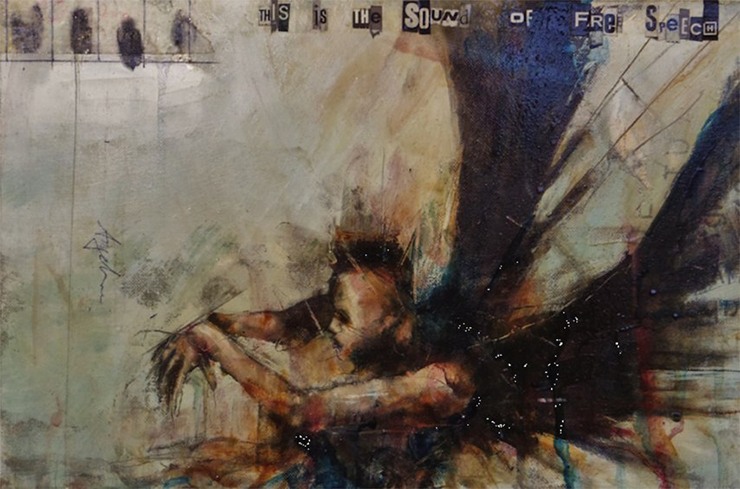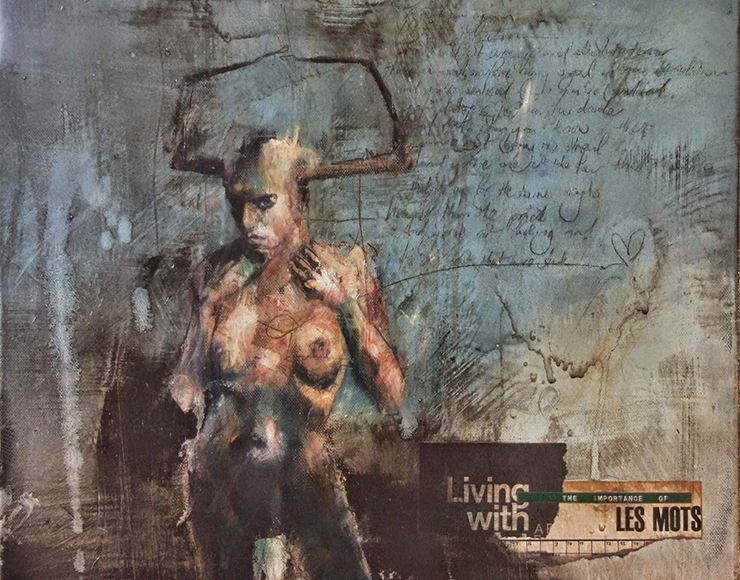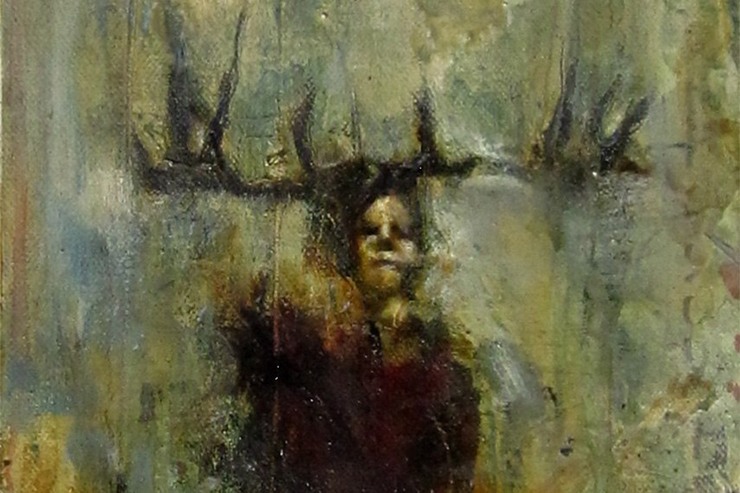 All images courtesy of Guy Denning.