Urban activist and self-proclaimed Photograffeur, JR, has built quite a reputation for himself in street art circles with his impressive urban interventions. The French artist, who started out as teenager producing graffiti works, has become known for his large scale black and white photographic images that he flyposts in public locations. His street art often sets out to challenge preconceptions and the images forced on us by advertising and media, the large photographic images being socially engaged while relating to issues such as identity, responsibility, freedom and boundaries. The road to being an urban activist started accidentally, a chance finding of a camera in the Paris Metro led to the documentation of his graffiti work, often created in difficult locations such as rooftops and trains, eventually leading to the young JR to paste up photocopies of these works in public places also. Rather than limiting himself to just street art or photography, JR uses a range of mediums to get his artistic points across, from photography to video (take a look at New JR Film: Rivages), prints, books, social links and creating works in unusual locations such as the Middle East and Brazil. The works of JR have often been presented in themed projects that have included Portraits of a Generation, Face2Face, Women are Heroes, Wrinkles of the City, Inside Out Project, Unframed and a project with the New York City Ballet. For his original and inspiring outlook on urban activism and street art, Widewalls is proud to announce photograffeur JR as our artist of the week.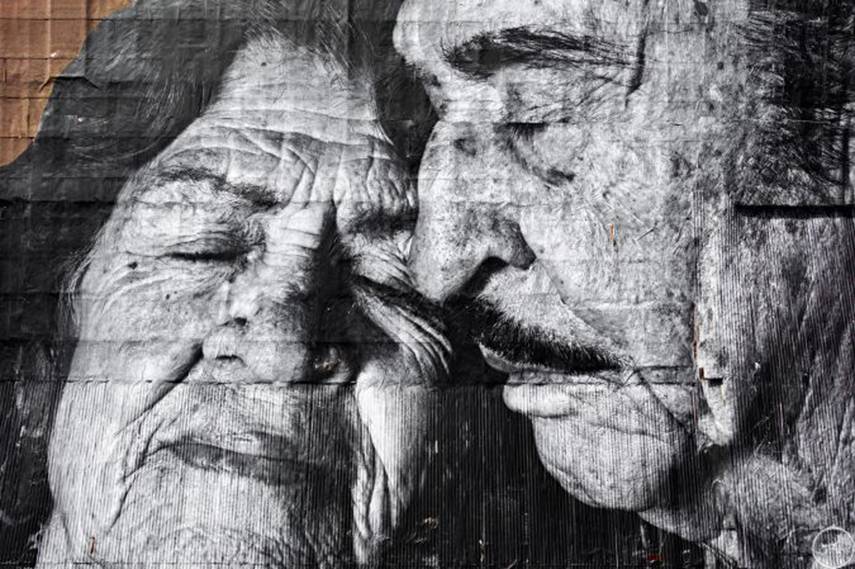 A Survey Exhibition by JR
The A Survey Exhibition by JR is currently showing at the Hong Kong Contemporary Art Foundation. The exhibition features some of the most iconic images from the prolific French artist and includes photographs, installations, films and videos. His work that documents all layers of society are an important documentation of our modern world and the A Survey Exhibition will includes various works from his projects, including Women Are Heroes, The Wrinkles of the City and Inside Out. The exhibition at Hong Kong Contemporary Art Foundation also features a photo booth allowing visitors to the show to participate in JR's Inside Out Project. A Survey Exhibition runs until April 12th, 2015, read our preview of the show in A Survey Exhibition of JR.
Ghosts of Ellis Island
Ghosts of Ellis Island is a short film currently be filmed by JR with the legendary actor Robert De Niro. The film, written by Eric Roth, sees JR exploring the island that was the gateway for millions of immigrants into the United States and was the busiest immigrant inspection station until 1954. The artist is using Ghosts of Ellis Island to pay respects to all those who didn't make it across the water, after becoming fascinated by images of the island in a book by Stephen Wilkes. Read more about the film project in Ghosts of Ellis Island by JR and you also read about JR and Daniel Arsham presenting short films at The Tribeca Film Festival.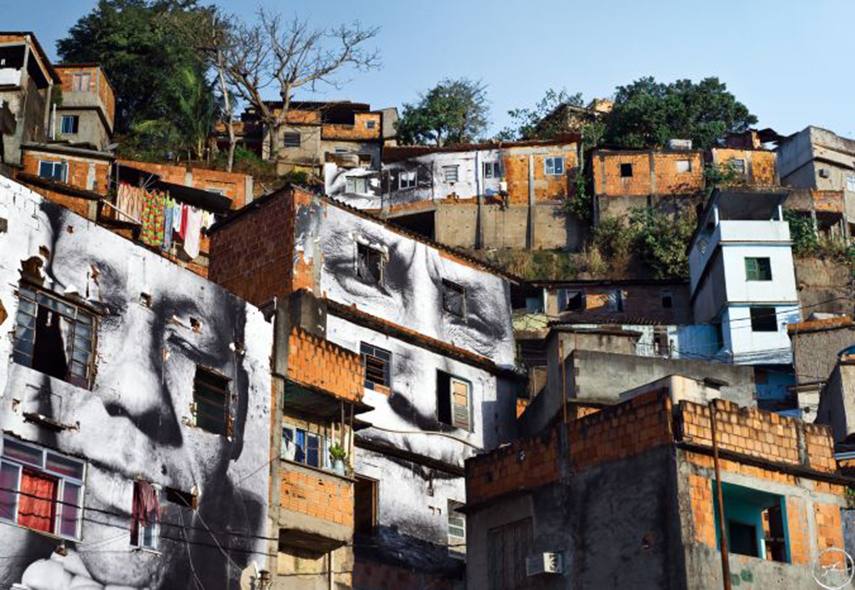 Ghosts of Ellis Island at Perrotin
Never one to rest, JR also has an exhibition at Galerie Perrotin in Hong Kong currently running, featuring four images from the Unframed - Ghosts of Ellis Island series. The four stark images to be found at Galerie Perrotin are very striking and presented in a way that only JR can manage. The images feature archive photographs of people from Ellis Island that have been pasted onto the walls and windows of the now abandoned buildings, creating ghostly figures that have a haunting presence. The exhibition runs until April 25th, 2015 and you can read more in JR's Ghosts of Ellis Island at Perrotin. A book about the project will be published in April 2015 and Galerie Perrotin Paris will host a JR solo exhibition in September 2015.
For all the latest news on your favourite artists, sign up to My Widewalls!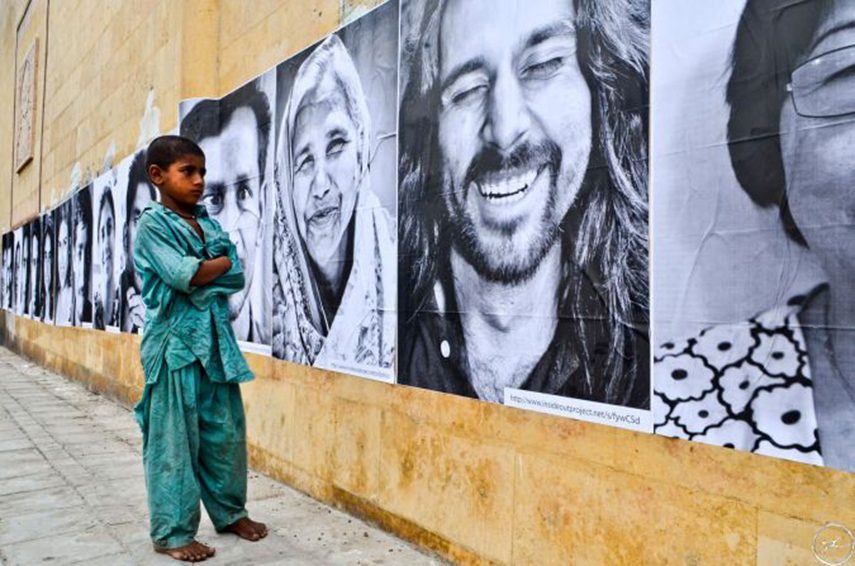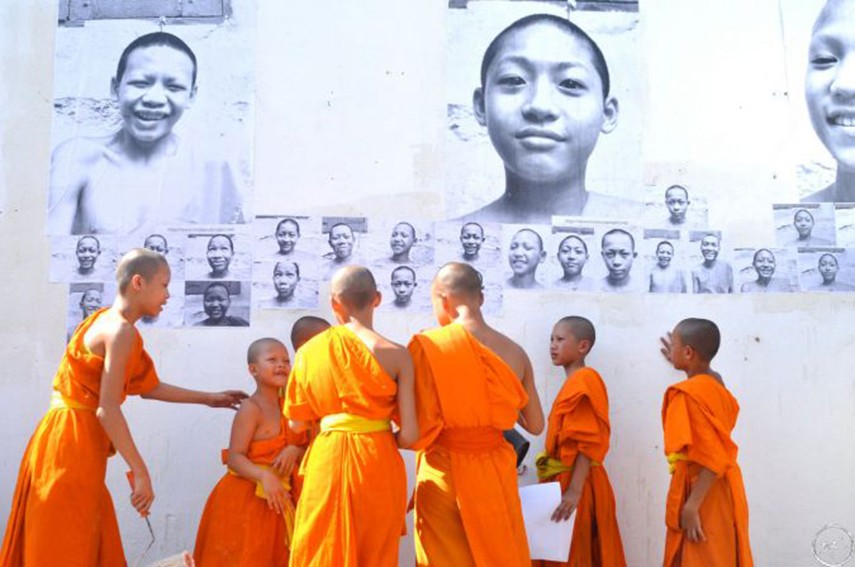 Images courtesy of JR.