Kate MccGwire's sculptures are currently on view as part of the Complicit group exhibition, along with the works of two other female artists, Juliette Losq and Jayne Anita-Smith. In her own contribution to the show, Kate MccGwire draws our attention towards the status of rare and exotic animal specimens with her, now trademark, glass sculptures covered in hand-trimmed pigeon, crow, magpie and other feathers. Carefully placed under a protective glass vitrine, these delicate sculptures twirl in concentric forms that are both beautiful and unsettling. Yet again, the works of Kate MccGwire unite historical facts with the unclear present through a complex process of gathering, collating, layering, peeling, burning, revealing and questioning. In their irresistible appeal, these pieces make their viewers vulnerable and exposed, intimidated yet impressed by their immense visual impact.
Make sure you stay tuned for our interview with Kate MccGwire, coming up soon!
For more great art, sign up for My Widewalls for free!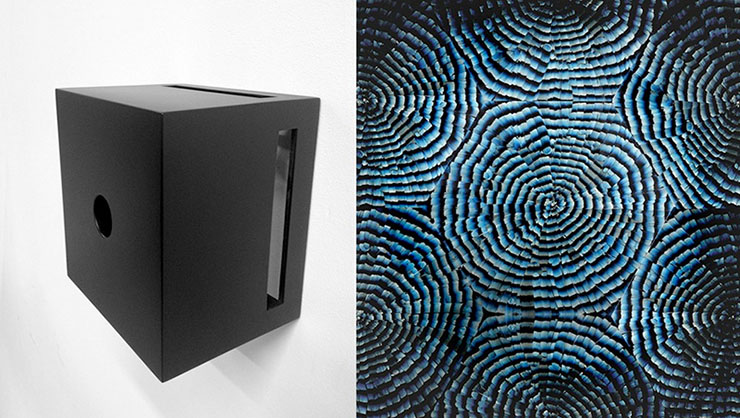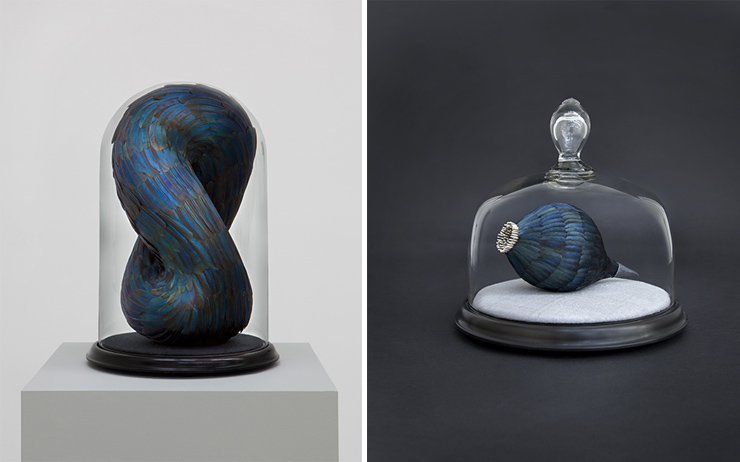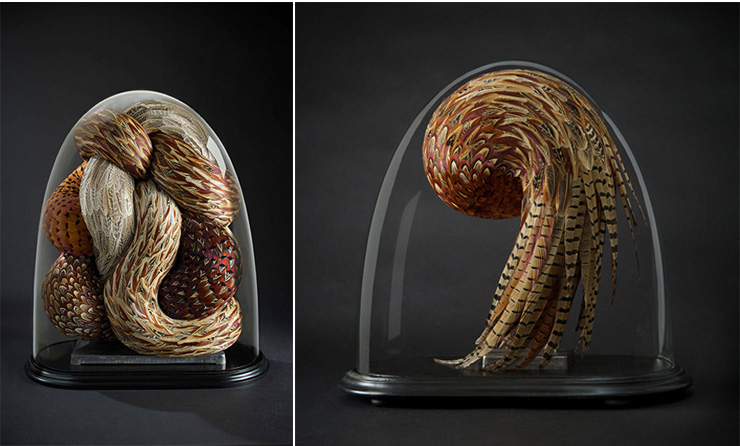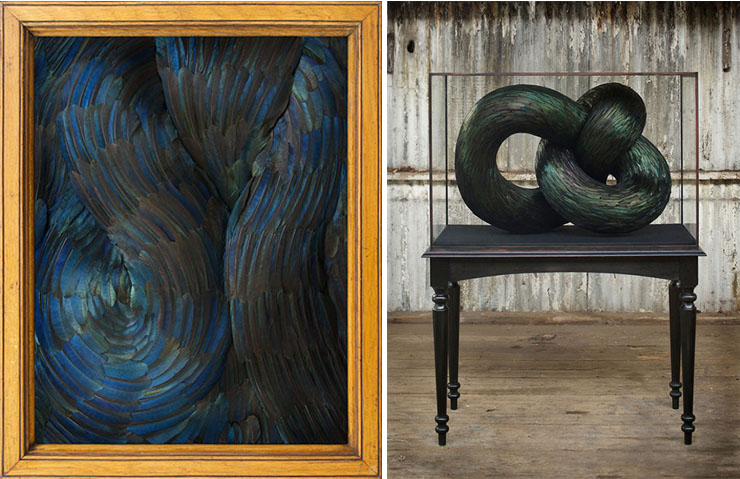 All images courtesy of Kate MccGwire