On July 31, 2014 the media were informed that one of the pioneers of British graffiti had passed away after a long and difficult struggle as a result of a head trauma in 2011. Even though the public has mostly forgotten about his revolutionary works in this field, his fans haven't. Although he never became popular and widely recognized outside of the graffiti world as his biggest rival Banksy, Robbo's work has made a huge impact on many generations from 80s and 90s that started falling in love with street art. As WideWalls does every week, we pay tribute to artists who left a significant mark in the art world and brought in something distinctive and brave. And who is better to be given this title than a true legend and initiator of the whole British movement – as the name says it – King Robbo. This week we honour him with the title Artist of the Week!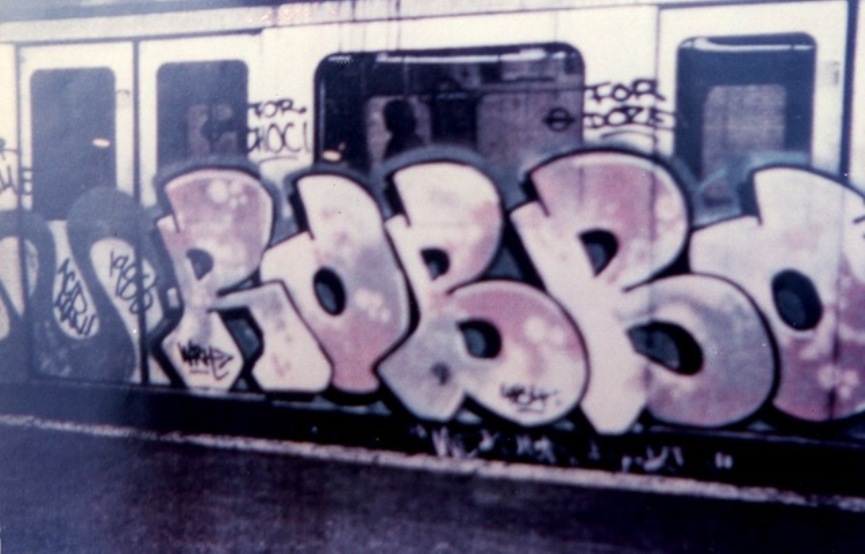 Early Works
King Robbo's artistic beginnings take us back to early 80s, when as a young teenager, he started leaving spray tags on British trains and in a short period of time became one of the most famous artists. His signature sign became the usage of the technique called R throw-up, that later was copied by many others. He painted his first train in 1985 and the 'Merry Christmas' train of 1988, a joint piece created with 'Drax WD', that received great national coverage. Also in 1985, King Robbo painted a graffiti work under the London Transport Police Headquarters on a wall beside Regent's Canal in Camden, London at that time only accessible by water. Over the years, all of his works were destroyed or removed from the streets, expect for this one, becoming the oldest piece of graffiti in London.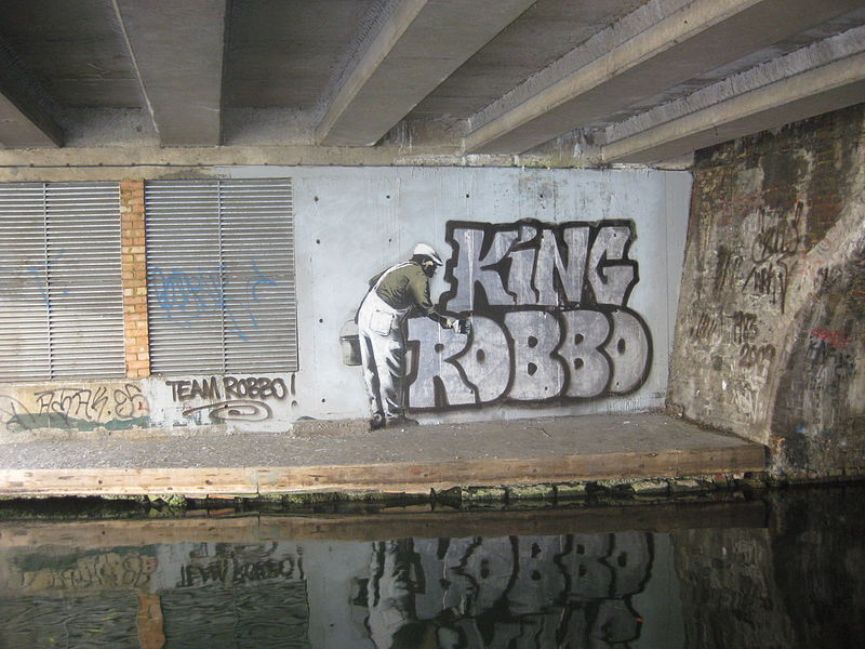 Feud With Banksy
As Robbo stated once, in the 90s he met Banksy who was standing with a group of guys delighted to meet the 'King'. Robbo remembered approaching Banksy, who was at that time an emerging young artists and said 'Oh yeah I've heard of you mate, how you doing?', after what Banksy replied 'well I've never heard of you'. This is when now the infamous feud started lasting until Robbo's passing. The incident led to a number of arguments and evolved into a real graffiti war between two artists. In a graffiti book Robbo spoke about one anecdote about Banksy painting over his 1985 graffiti, the story that Banksy later denied. In 2009, Robbo destroyed Banksy's piece by covering the work so that Banksy's workman appeared to be painting 'King Robbo' in silver letters. Three days later the letters 'FUC' appeared before the King. The argument even became a subject of a Channel 4 television documentary called Graffiti Wars, shown in 2011 (you can watch it here).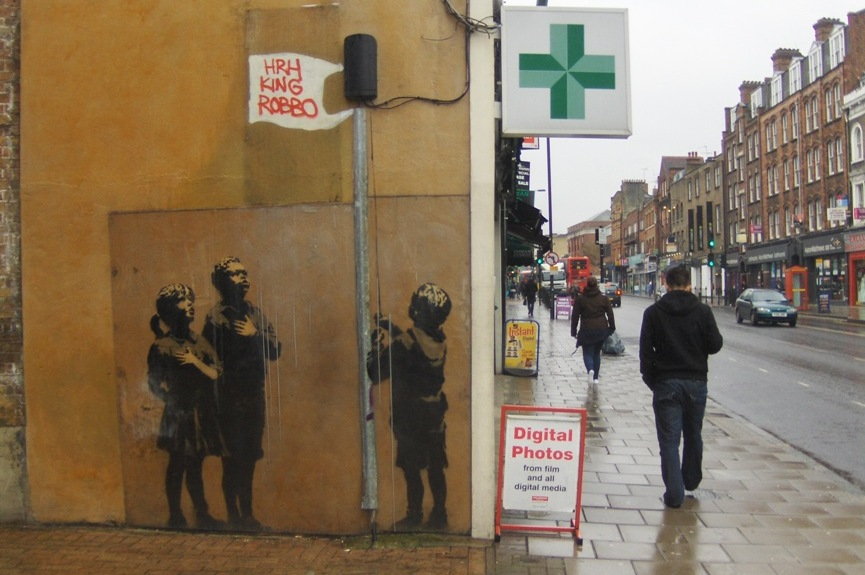 The King
All in all, putting aside all the incidents and feuds that had put Robbo on the street art map again, it seems quite unfair that his pioneer work and talent were in the shadow of such thing as these disputes. Let's all from now on try to associate Robbo's name primarily with his amazing work and agree on the fact that he truly was one of the 'Kings'.