The year behind us was, in the case of German street artist MadC very successful, to say the least. Claudia Walde aka MadC considers herself citizen of the world and all thanks to her talent and passion for art. Starting in 1996, the then 16-year-old girl quickly worked through the large walls and besides the first period of accommodation, MadC seemed to have what it takes to make it in what was considered a boy's world of street art. Her first big break came in 2000, when she became noticed for her burner walls, dynamic wild style-pieces placed in detailed sceneries, themes and motifs taken from fantasy and sci-fi and finally, after years of hard work she got her first recognition. At the same time, the talented artist decided to attend art school and get to know new ways of thinking and approaching art. Her subject of choice was graphic design, later very influential and noticeable in her work. It was the classical education that gave MadC a chance to explore shapes and forms, so very important, maybe even crucial part of what her art is all about today (for more about MadC's art evolution, read one of last year's most popular features, MadC: The Rebirth of Tradition). On the other hand, meticulousness and precision in her work didn't reduce the artistic part of her art. This is where another wave of influences come – her devotion to fine art (especially Van Gogh, whom she always asserted to be her inspiration) comes in hand when panting the murals (read more about the divide between urban and fine art in From Fine Art to Urban Art).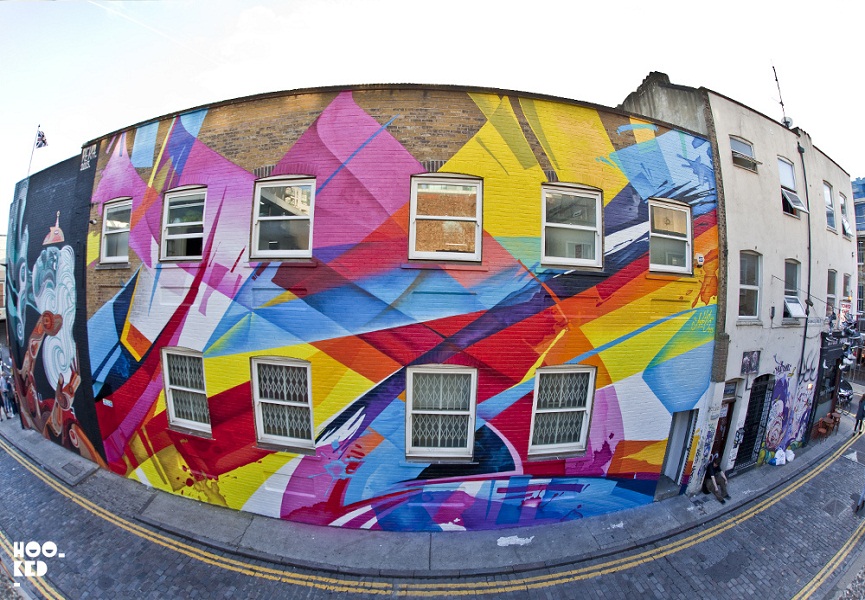 After making street art history in 2010 when she painted a 700 square-meter work along the train line between Berlin and Halle, which is probably the largest graffiti mural created by a single person ever, the German street art superstar is only going uphill. Only in the first three weeks of 2015, MadC managed to participate in the opening of three shows, all currently on view and one of which a solo exhibition. The only thing we can do in our Widewalls community is to honor her with our weekly award Artist of the Week!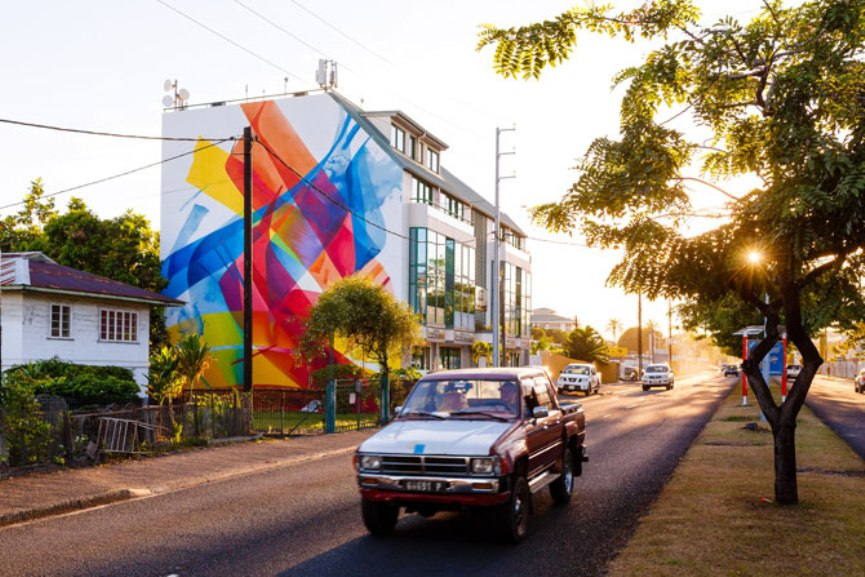 MadC at 1AM Revolution
One of San Francisco's most famous galleries, 1AM, celebrated its sixth anniversary at the beginning of the month. As a way of thanking all the visitors, artists and collectors, the gallery organized a group exhibition featuring some of the hottest street artists today. Entitled 1AM Revolution, the show welcomed, once again, artists representing typography, graffiti, illustration and much more. Artists included in the show that opened January 8th were Poesia, Scott Sueme, Bask, Does, Optimist, Tes One, Defer, Pemex, Kenor, Mike "Bam" Tyau, Pener, Sen2, Nuria Mora, Thomas Bestvina, Mark Bode, Ratur, JS Weis, Kamea Hadar, Amanda Lynn, Mags, Monty Guy, Christopher De Leon, Leon Loucheur, Robert Bowen and, of course, MadC with her signature style and breathtaking artworks.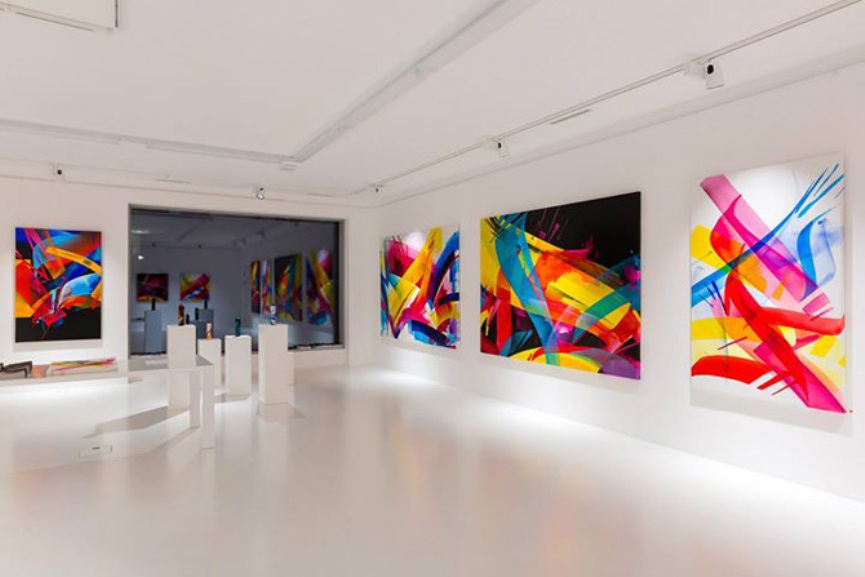 Night and Day
Only two days later, MadC opened her first solo show at Dortmund's gallery 44309. The exhibition entitled Night and Day features a series of new paintings on canvas along with installations. The talented artist investigates the relationship between overlapping colors, light, glass and calligraphic movement. Choosing to work only in black and white base, MadC's canvases also represent her life style of working 24/7 and are therefore named after the time they were finished – sometimes during the day and sometimes at night. Night and Day opened January 10 and will stay on view until February 21, 2015.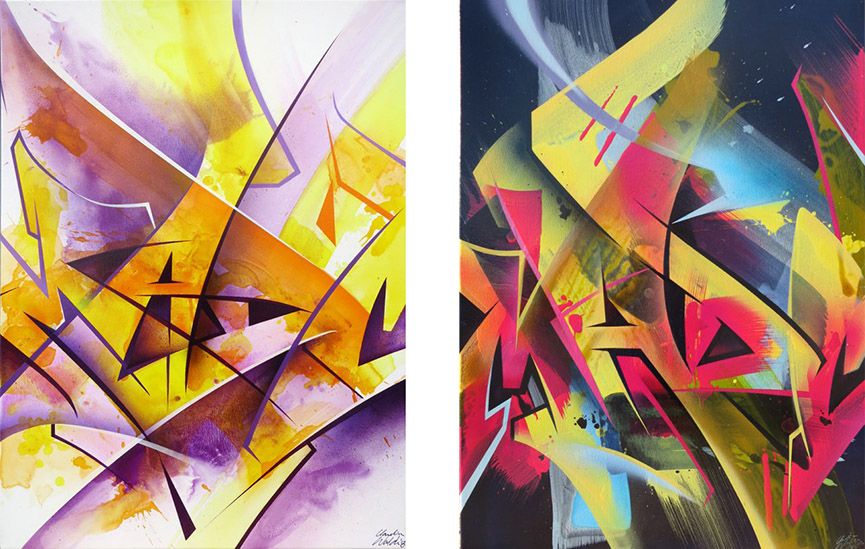 Past & Future
Zurich's Kolly Gallery a week ago hosted a group exhibition entitled Past & Future, featuring a number of high profile names from street art like JonOne, Tilt, Alëxone, Lenz, Gen Atem, Mist, SupaKitch, Thierry Furger, Smash137, Flying Förtress, Steph COP, Nychos, Hendrik ECB Beikirich and MadC. Coming from the cultural backgrounds of France, Germany, America, Austria, and of course, Switzerland, these authors deliver unique collective energy. Ranging from the breathtaking murals, remarkable sculptures and installations, to the powerful slogans and slightly murky pop art pieces, Past & Future threatens to be the biggest group show in Zurich this January, until its closing February 15, 2015.
Fan of street art? For more exclusive information and upcoming projects, sign up for My Widewalls today and for FREE!