When it comes to superstars of the street art scene, fewer come bigger than our latest Widewalls artist of the week, Shepard Fairey. Born in 1970 and variously described as a graphic designer, illustrator, street artist and activist, Shepard Fairey is probably one of the most globally recognised contemporary street artists of our time. 2014 saw Shepard Fairey celebrate the 25th anniversary of OBEY, which you can read more about in Poster Power, the instantly recognisable OBEY Giant image, that began life as the Andre the Giant has a Posse sticker campaign way back in 1989. Since his humble beginnings, which stretch as far back as 1984, when he was creating drawings for skateboards and t-shirts, the street artist has become a global force with his distinctive style of artwork appearing in many forms and places. While known for his large scale street art projects, the strong graphic style of Shepard Fairey fits perfectly into so many formats, from clothing to record covers and especially the printed format of posters. Fairey of course is known for his infamous HOPE poster in 2008, created in support of Barack Obama and is candidacy for President, while also being asked to produce iconic images for the likes of Stephen Colbert to mark the last episode of The Colbert Report, of which you can read more in Farewell to Freedom. In-between creating some fantastic artworks, Shepard Fairey seems to find himself in trouble with the law, having been arrested some 17 times in the name of art, something that many street artists have experienced, as can be seen in Rebels to the Core: 10 Memorable Street Art Arrests. For his never say die attitude, amazing artworks and surviving 26 years in the world of street art, we are proud to have Shepard Fairey as our Widewalls artist of the week.
Photo of Shepard Fairey by Vivian Kililea / Getty Images for VEVO / Getty via Huffington Post.
Artwork image courtesy of Library Street Collective.
Printed Matters Solo Exhibition in Detroit
Shepard Fairey is currently in Detroit where he is preparing for his latest solo exhibition with Library Street Collective. Entitled Printed Matters, the show is the latest in a continuous series of exhibitions by Fairey which focus on the print side of his artworks and includes editions on wood, serigraphs on paper, fine art collages and editions on metal. The show in Detroit explores the influence of the art of printing in Fairey's work and how the street artist has responded to public demand for work to be available by producing artworks that are affordable and accessible. Shepard Fairey has also been busy creating his biggest mural to date while in Detroit, the impressive piece of art making it onto the news, as can be viewed in the video at the end of the article. The legendary street artist also worked on a mural in an area known as the Belt, located adjacent to the Library Street Collective and as if that wasn't enough, he is also creating five large scale paintings to go on show at Public Matter, the outdoor exhibition platform located behind Library Street Collective. Printed Matters opens on 22nd May, 2015, read more in Shepard Fairey at LSC: Printed Matters.
Portrait courtesy of Shepard Fairey, artwork courtesy of Library Street Collective.
Shepard Speaks to Widewalls
Quite how our Widewalls artist of the week finds time to talk to anyone, or even sleep or eat, is a real mystery, considering how busy he appears to be. But if you don't ask, you don't get and the lovely folks over at Library Street Collective managed to pass on a few questions to Shepard Fairey from Widewalls. The exclusive interview finds Shepard Fairey discussing the street art scene in Detroit, why he creates prints, the new mural and his plans for the rest of 2015, which includes a new book along with shows in Spain and New York, plus murals to be painted in Berlin and Munich. So, plenty more to come in the next few months from our Widewalls artist of the week, keep your eyes open and head to A Serious Art Addict to read the full interview.
Photo of Shepard Fairey by OBEY Clothing via Arrested Motion.
Artwork image via Library Street Collective.
For all the latest news on your favourite artists, sign up to My Widewalls today!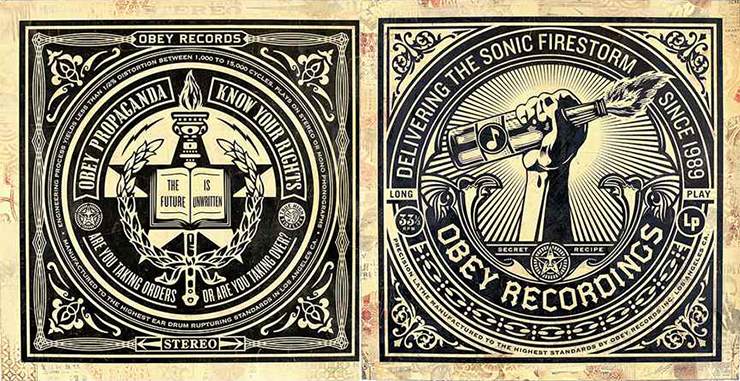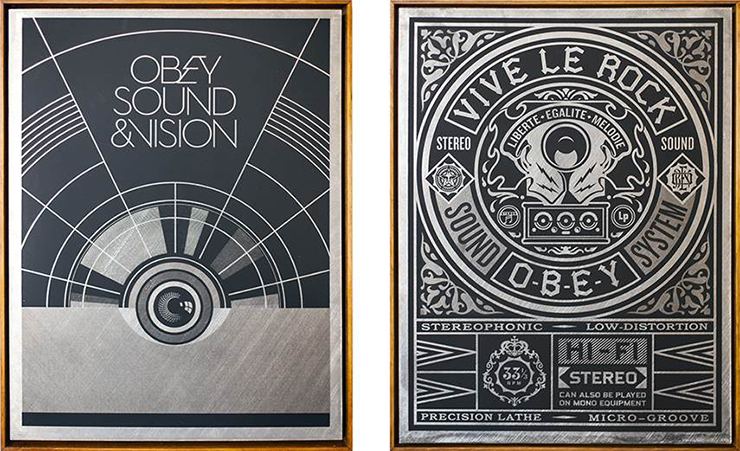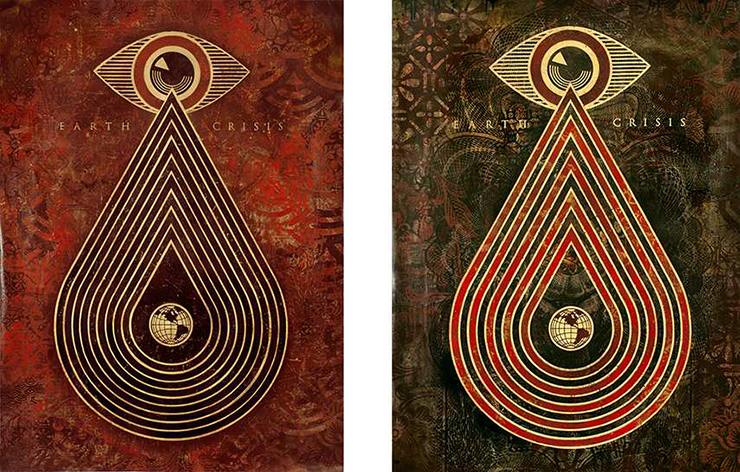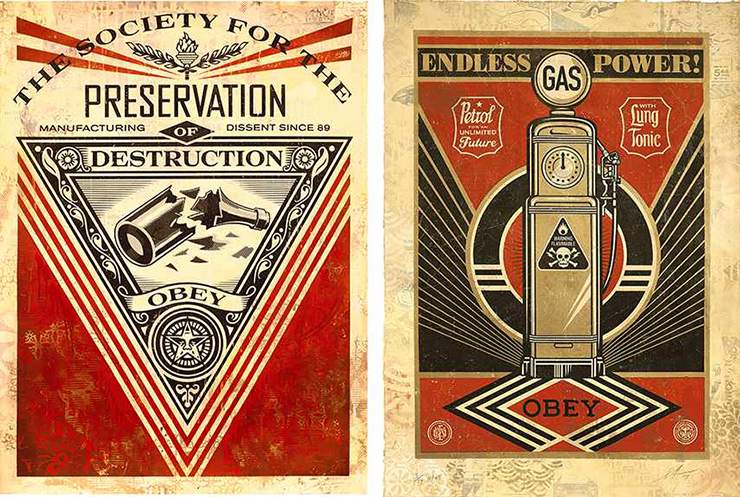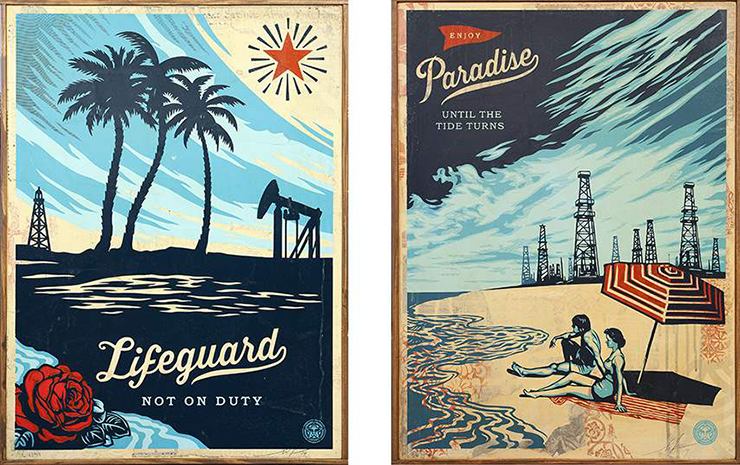 Artwork images courtesy of Library Street Collective.