At the age of 35, Italian street artist Peeta has already earned himself a status of one of the best street artists Italy has ever had. If we could classify the work Peeta does and compare it to others in order to explain the perplexity of his technique, the term three-dimensional street art is probably enough. This has become his signature sign and his trade mark and today, Peeta is probably the most famous representative in this group of artists. Started exploring dimensions at a very early age in his hometown of Venice, Italy, Peeta was inspired by murals he saw on a trip to Barcelona he took few years before. As it usually happens in the case of most young writers, his first tags were letters of his nickname, Pita, which he later changed into Peeta - it was more graphically and visually challenging. Now, after years of practice and the undeniable talent that goes along only with such good artists, Peeta has established himself as one of a kind on the international street art scene. His flowing, 3D graffiti are far beyond your expectations, the intelligent usage of color gives the impression of strikes of light, shaping the whole image and giving it almost the impression of a sculpture, but the one at the world's most renewed galleries. Only in the last couple of years, Peeta's status and position in the urban art community has opened him doors of many prestigious places and right now, Peeta's work participates in three different shows. For these, and many other reasons that need no explanation, this graffiti artist, painter and sculptor is our Artist of the Week!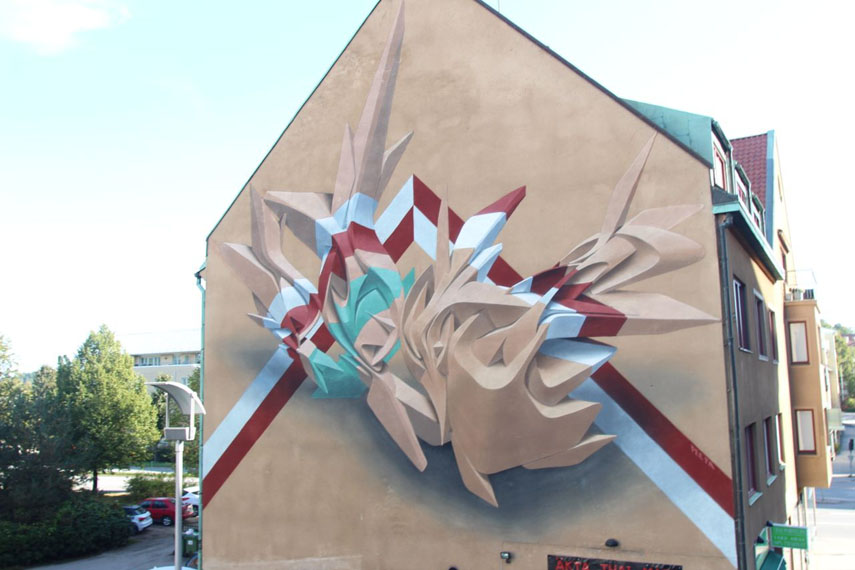 Made In Italy
Italy probably has one of the richest and most lavishing art in the world. From classical art that people have drawn inspiration from for centuries to the newest forms of art like the representatives of the urban art community, Italy is definitely of the most exciting places for an artist to develop. After the fantastic success an exhibition Made in France received among French audience, Geoffroy Jossaume, owner of the GCA Gallery in Nice, suggested to organize the Italian version. This time, entitled Made in Italy, the French gallery offered to its viewers an inside look into the exquisite style and techniques of eleven urban artists that, once again, prove that art knows no boundaries. Gathering best talents in country consisted of artists like BO130, BR1, CT, Alessandro Battisti aka Etnik, Galo, JBROCK, Pixel Pancho, Orticanoodles, ZED1, Microbo and, of course, Peeta, the show that opened December 12th, 2014 shows the latest tendencies in urban art as well as the universal style that these artists have. The show is on view until March 28, 2015 at GCA Gallery in Nice, France.

Parallel Realities
Barcelona based Montana Gallery, has the opportunity to host a solo exhibition by Peeta, entitled Parallel Realities. Through his art that represents a perfect mixture of typography and geometry, Peeta's sculptural lettering beautifully complements his talent and originality. Including sculpture into his oeuvre happened naturally, adapting flawlessly into his artistic process and helping him understand shadows and light. Parallel Realities, which opened February 6th, examines the transition between various realities and the passage from one perspective to another depicted on the same canvas. These realities appear to be existing at the same time, excluding each other in turns – looking at one of them from a certain point of view eliminates the existence of the other, and vice versa. You'll be able to see it until its closing on March 27th at Montana Gallery in Barcelona, Spain.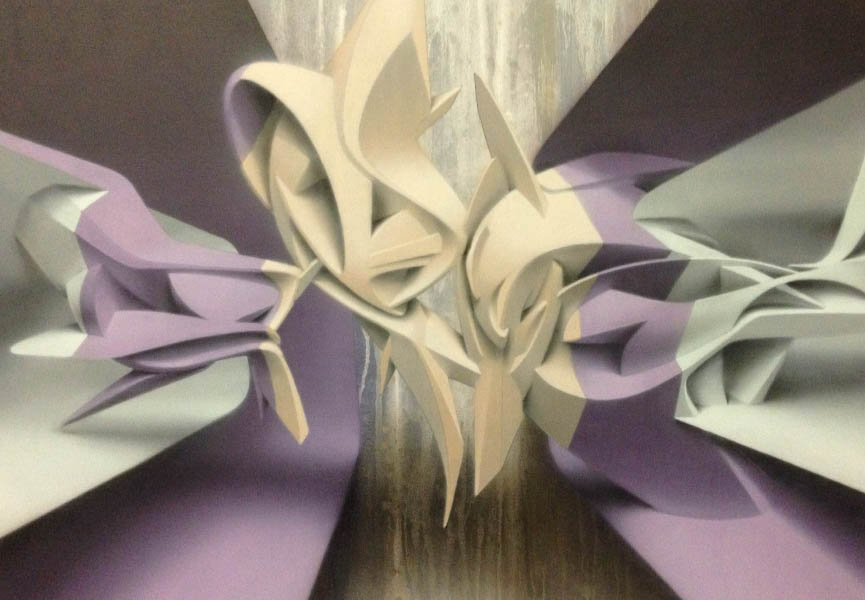 Urban Space at Kirk Gallery
The city of Aalborg, Denmark is rapidly becoming one of the most important culture and urban art centres in Europe. After numerous projects created and supported by the local KIRK Gallery, another event started this month as a continuation of the previous highly successful events. Featuring fantastic group of street artists, the gallery hosted a show entitled Urban Space where the artists will exhibit they works but, besides the art space, they will have the opportunity to work at the locations where some murals already have been created. Artists include Wes21, Sepe, Vesod, Robert Proch, Onur and, finally, Peeta that exhibited newly created works dominated by white color. The show will stay on view until February 28, 2015 at Kirk gallery in Aalborg, Denmark.
For more news on street art, sign up for My Widewalls today!