For years, urban art has been linked solely with the work on the streets and urban areas – the general opinion was it had no particular artistic value and it was connected to illegal actions, vandalism and marginalized groups. Now, the culture of urban art has progressed in a way that many of the movement's pioneers couldn't have imagined only 30 years ago. Artists that paved the way for others to grow like Banksy or Adam Neate are among the most famous and globally acknowledged artists of today. In this short period of time since the beginnings of street art and graffiti in New York, urban culture has intertwined with fine art and art pieces from the streets have been moved to galleries (read more about beginnings of graffiti here). San Francisco born artist Poesia is a great example of the two influences and art that perfectly combines the best from both worlds. The 40-year-old street artist is a pioneer of sorts as well. With an enviable career of over 25 years, Poesia represents a group of artists that opened the doors for different styles, forms and approaches to a somewhat strict understandings of what street art should be. This pioneer that still kicks ass and continues to deliver inspiring and exciting art is our Artist of the Week!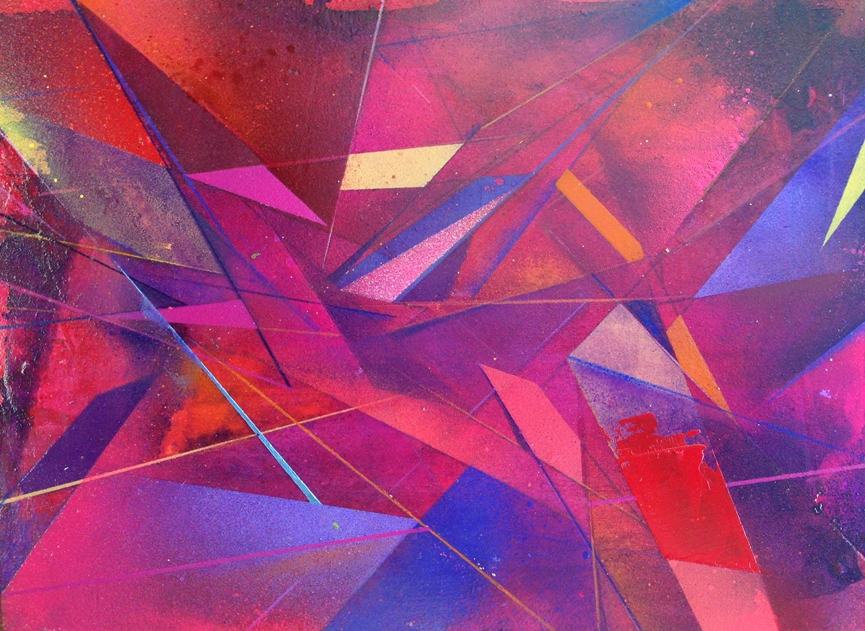 Founder of Graffuturism
After beginning the collaboration with the Transcend Collective, Poesia became one of the pioneering practitioners of what became known as Abstract Graffiti, along with Joker, Kofie, and SheOne – his fellow artists from the crew. Continuing to make progress with every new project and every created piece in between, Poesia became a founder of the website Graffuturism.com. The project inspired a whole new movement called Graffuturist group or Graffuturism Movement, and the website became a platform for the progress and development of progressive graffiti that united geographically disparate community of international artists and their audience. Today, Graffuturism has become an important aspect of the international art scene with numerous group exhibitions.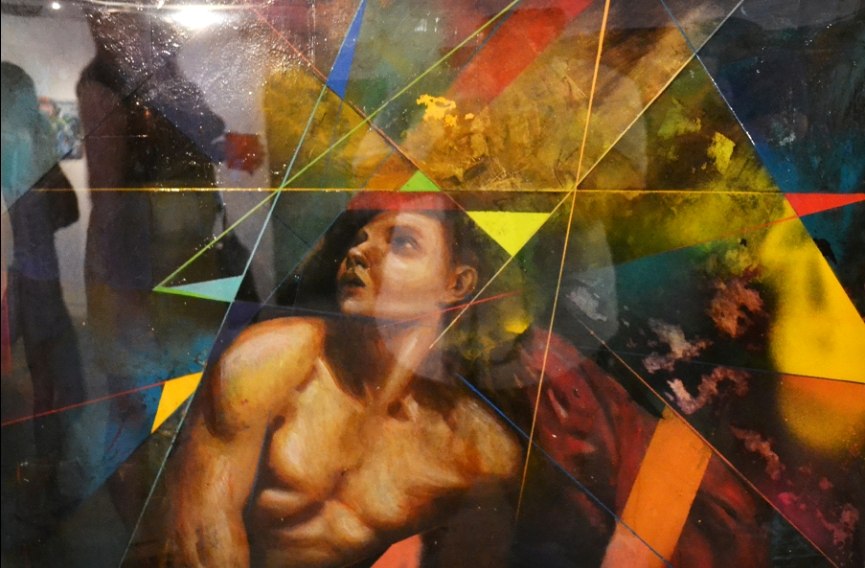 A Perfect Blend
Whether he's depicting the work of old masters, composing collages, or creating gestural abstract paintings, Poesia's work constantly carries the same sense of immediacy as seen in contemporary street art. He operates with a particular hybrid style that is able to bridge the gallery with the street, as well as history with the contemporary. The latest example of this statement is his participation in a show with the street artist Geso in San Francisco's 886Geary Gallery. On view until March 7th, 2015, Un-Formal displays the artist's achievements and thoughts in the domain of formless abstraction. The coloristic bravures Poesia is especially known for, in Un-Formal are making a deliberate diversion from historical and academic canons, suggesting another manner of painting born out of the history of urban art. The lack of formal education in art and perfect technique, in Poesia's case is replaced with undeniable energy, massive talent, artistic experiences, true understanding and love for the craft.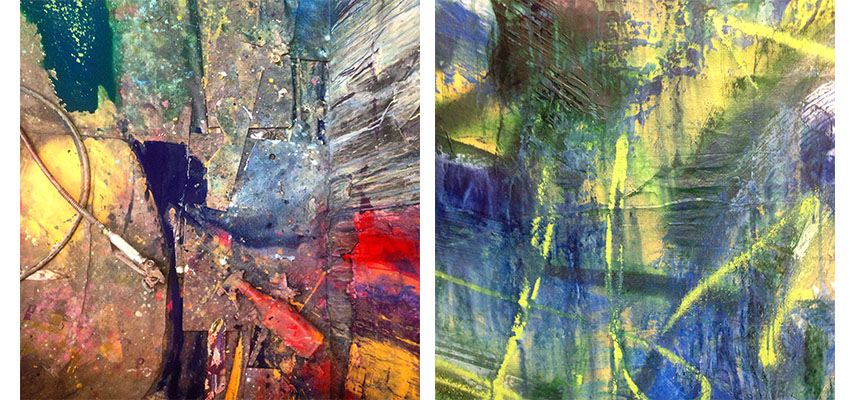 For more articles on your favorite artists, sign up for My Widewalls today!