Every week we present you the artists whose talent, hard work and unique style end up with fantastic collaborations, projects and exhibitions. Their commitment to the craft is admirable and we at Widewalls like to recognize and support it. One of those artists is definitely Remi Rough. A British multitalented artist whose works are often described as "painting visual haikus". As someone who first got interested in art through graffiti in South London over 28 years ago, Rough has come a long way. He moved from the streets to the galleries with his debut art show in 1989 and has since gone on to exhibit all around the globe.
Nevertheless Remi Rough still keeps his finger in the street art pie, taking part in New York's Underbelly Project in 2010. As Arrested Motion wrote: "Remi is that rare breed of artist whose work you can equally enjoy in an outdoor setting and also in a gallery/home without it feeling awkward and out of context." This being said, it comes as no surprise that Remi's artistic collaborations range from participations in mural events, to the group and solo exhibitions. Only in the last couple of months, Rough was a part of the Alphabet Show: Every Letter Counts in San Francisco, held a solo exhibition entitled Further Adventures in Abstraction, and is currently presenting a brand new body of work, Motivational Therapy, once again at White Walls Gallery. Because of his constant efforts to progress, and not taking it for granted, he honor him as Artist of the Week!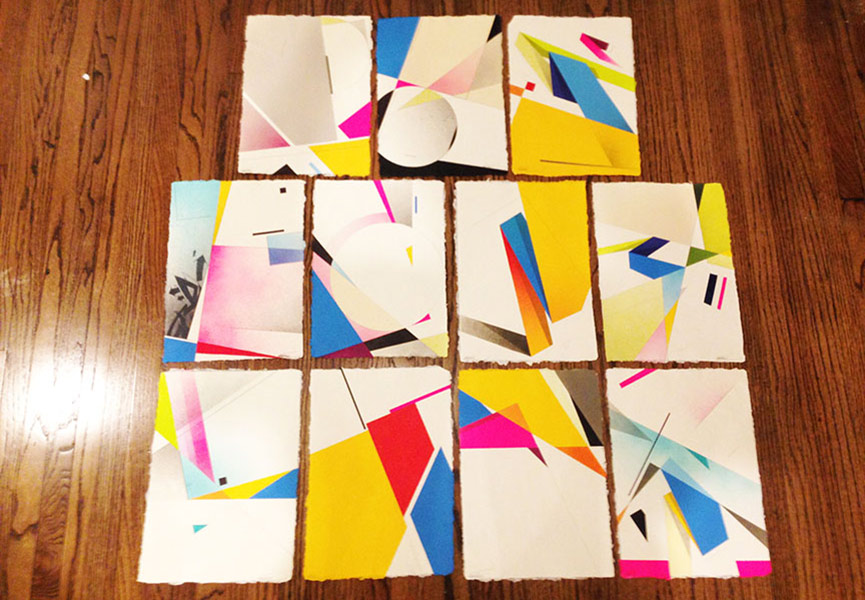 Alphabet Show
In May 2014, White Walls Gallery in San Francisco gathered a huge group of artists around an unusual topic: the alphabet. When the topic is interesting, you get the list of participants with names like Ben Eine, Cope2, Cyrcle, Chad Hasegawa, Natalia Rak, Remi Rough… The exhibition entitled Alphabet Show: Every Letter Counts aimed to show what could we get if we combined art with something as simple and boring as letter characters. A wide range of artists was invited to interpret and paint one letter each in the alphabet, bringing plenty of different mediums, ideas and aesthetics. Some of them were quite creative as works ranged from graphics to sculpture and we almost got a new alphabet.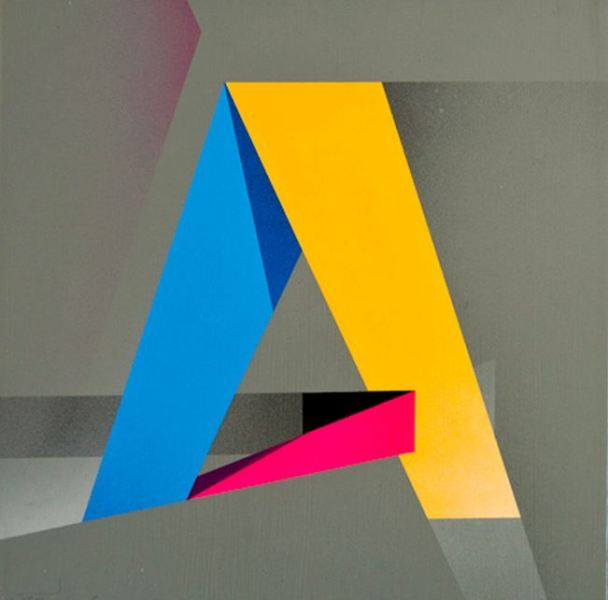 Further Adventures in Abstraction
Remi Rough's show "Further Adventures in Abstraction" in July this year swimmingly inaugurated the new space of the SOZE Gallery in West Hollywood. It showed Remi's up till then most colorful and complete body of work with more than 50 new pieces on paper, wood, and canvas that strengthen his resolve within the discipline of abstract painting. After over 25 years in the graffiti scene, Remi Rough decided to push his artistic expression further towards the exploration of abstract form and color on a smaller scale, and he didn't make a mistake.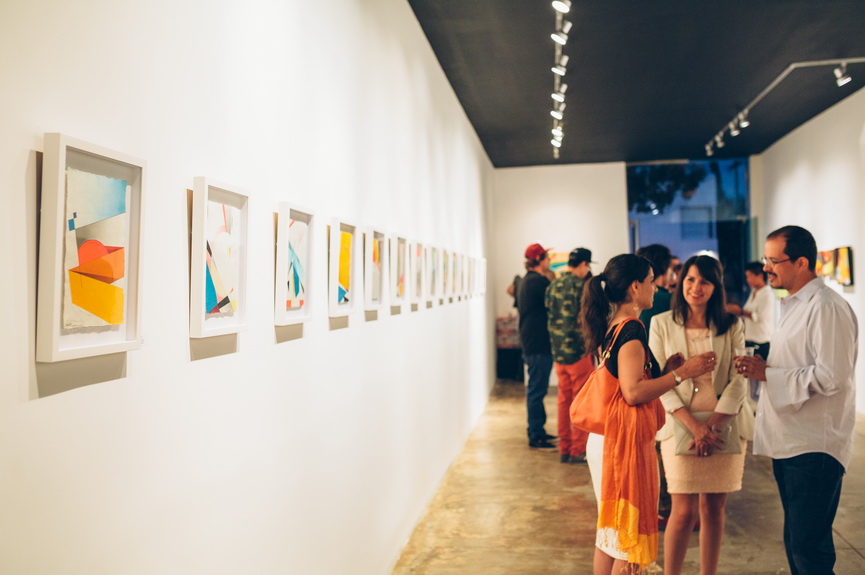 Motivational Therapy
This October, Remi returned to White Walls Gallery but this time the artist prepared something completely different from what we've used to seeing from him. In an interview for White Walls, Remi Rough has talked about an interesting subject matter, concerning the nature of the street art phenomenon. According to the artist, street art has become "over commercialised and so over saturated…" This made him rethink of the path he wants to follow and eventually decided that he needed to make a different kind of exhibition, a body of work which would be more emphatic. The end result is the amazing exhibition entitled Motivational Therapy that is on view at White Walls Gallery until November 1, 2014.