Some may view The Godfather of Street Art Ron English as being a bit crazy with his dark humour and sometimes surreal images. Some may point to the fact that he has painted over 50 versions of the classic Picasso painting Guernica, which you can read more about in Why Ron English Paints Guernica, but he has also painted several versions of The Last Supper by Leonardo da Vinci, while Magritte, Monet, Van Gogh and Munch have all been reinterpreted by the crazy mind of Ron English. Crazy or not, there is no doubt that our Widewalls artist of the week , Ron English, is a genius when it comes to popular culture imagery and long may he continue to bombard us with his iconic and ironic Popaganda.
Clown Painting via  Arrested Motion
For all the latest news on your favourite artists, sign up to My Widewalls today.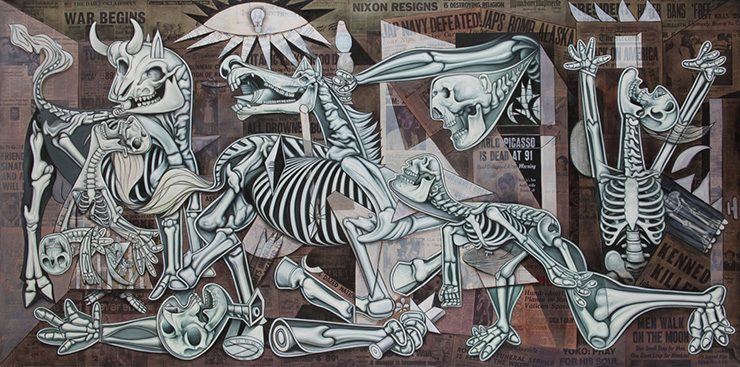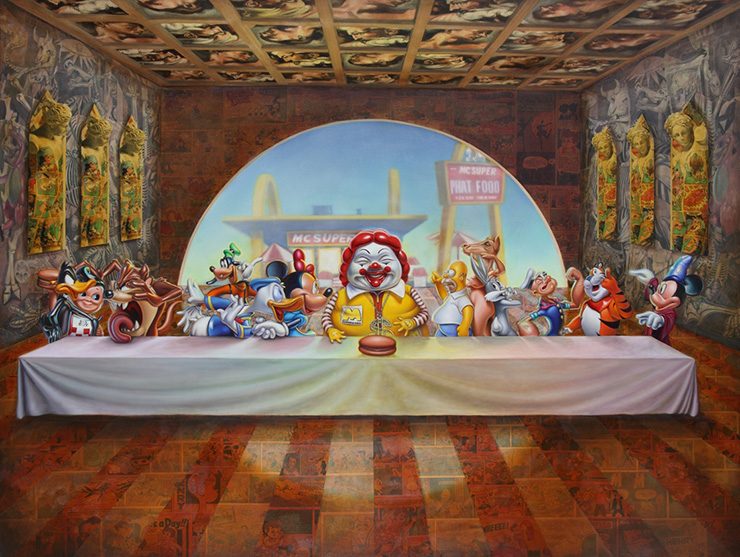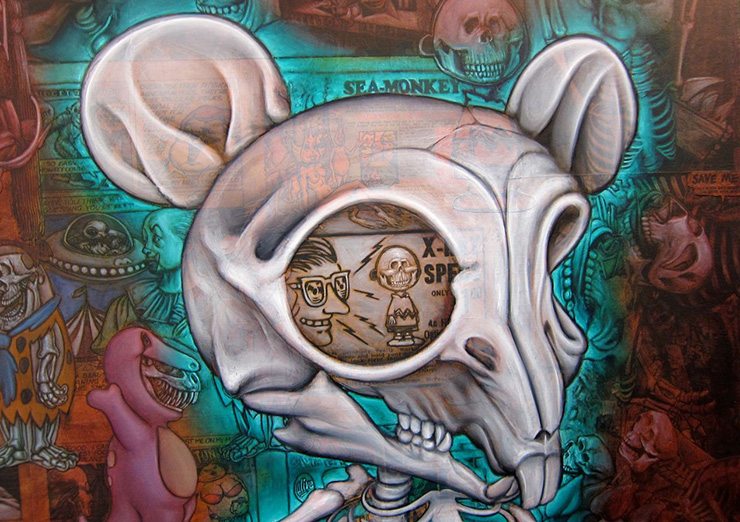 Images as credited.
Artworks courtesy of Ron English.