Italian street artist Giacomo Bufarini aka RUN has been adorning walls across the world for a while now. Starting in his home country in the 1990s, the street art legend began his prolific career quite modest by painting abandoned walls in his neighborhood. He quickly became noticed among his peers and colleagues thanks to his great talent and fantastic skill that show an envious level of detail and complexity that is rarely seen today in street art. Since then his art career started growing without halt. Although he is considered an important part of the street and urban art community, RUN doesn't approve the term "street art". He sees the work he does as a "public intervention on the street" and language of communication through which he creates playful characters that speak to diverse audiences on multiple levels. As his biggest goal in life, RUN states traveling and creating art around the world. He's been following this path for years now, and it has led him to numerous exhibitions, projects and adorning walls from China to Senegal. Today, RUN has a career that most artist could only envy, and only in the last couple of months, the London based artist has participated in the Empty Walls Festival, had his first solo exhibition at Howard Griffin Gallery and is a part of the Christmas project, along with his several fellow artists. For these, and many other reasons, RUN is our Artist of the Week!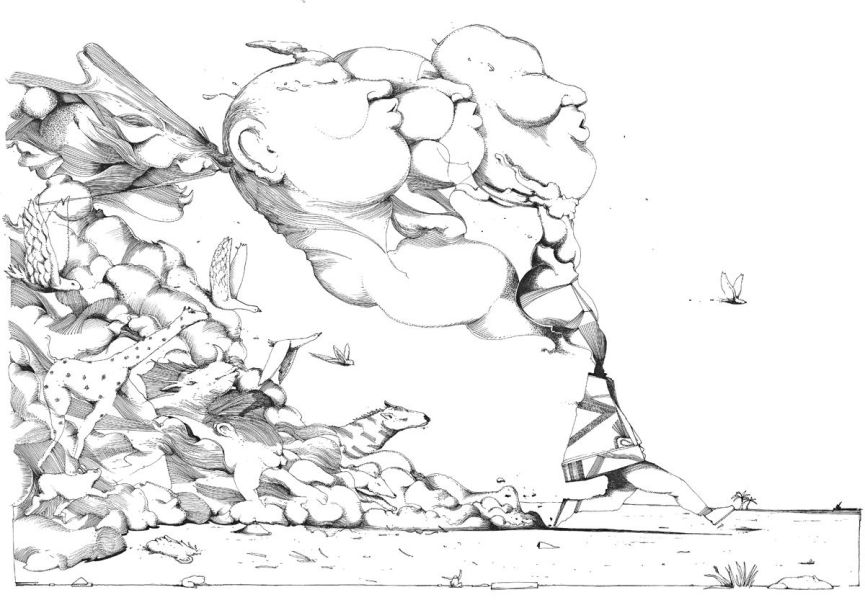 Empty Walls Festival
Street art festival is always interesting and exciting event for all the art lovers and artists. This October, the city of Cardiff was a host to a festival entitled "Empty Walls". Empty Walls Project represents a celebration of contemporary muralism and is devoted to the transformation of the urban space through interventions. This year's edition that ended October 25th, included over 20 local and international artists, coming from Italy, France, Spain, but also Bristol, London and Cardiff. Some of the world's most exciting street artists gathered around for the project and created stunning murals that will stay as and adorn the walls of the city until the next year. Artists on the project included Zed1, Phlegm, Dale Grimshaw, RUN who was assigned with a large city wall, and many more.
Parabola di G
For the first time in his career, RUN has had a gallery exhibition in the eclectic and inspirational Shoreditch-based art hub that is Howard Griffin Gallery. The show entitled Parabola di G is a semi-autobiographical story told by the artist through a series of pen and ink drawings, as well as an immersive paper installation. Lost in a surreal landscape, RUN's fictional character G is on a path of exploring extraordinary narratives filled with fantasy characters and mythical creatures. You still have time to visit this fantastic exhibition since the closing is scheduled for December 21th at London's Howard Griffin Gallery.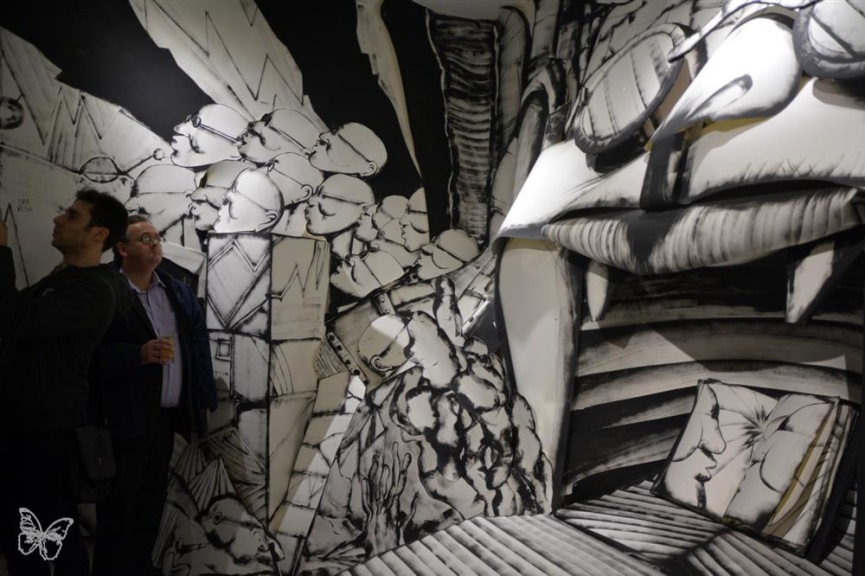 The Hang-Up Xmas
As Christmas is approaching, many art upcoming events are holiday related. Over the years, Hang-Up Gallery has built a reputation of a cultural institution with a particular following, managing to source limited edition prints and canvases. The London based gallery collaborates with established and young emerging artists from around the world. This December, the gallery hosts an exhibition devoted to the festive period and it features unique and interesting works of an inspiring group of artists like Mark Powell, Magnus Gjoen, Dave White, Mason Storm, Shepard Fairey and RUN, among others. All the way until January 11th, Hang-Up Gallery will offer its visitors a chance to find perfect gifts for your loved ones at very affordable prices!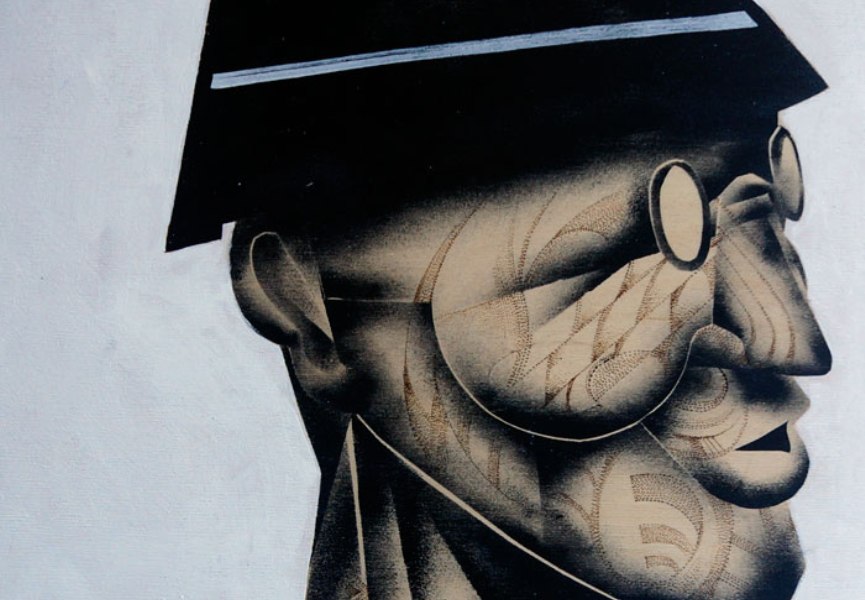 If you are a fan of RUN and his work, sign up for My Widewalls and follow all the upcoming projects by this street art legend!