In the world of art, or any world, it is very difficult to make a name for yourself and do original and unique works. Vhils is one of the artists that managed to do that. Born and raised in Portugal under the name Alexandre Farto, at a very early age became conscious of the amazing murals and graffiti in the streets of Lisbon. His peculiar style soon helped him be noticed and led him to the respected career he now has. During the last couple of weeks only, Vhils proved the title of one of the greatest artists of his generation. At the beginning of July, Vhils had his first solo exhibition at a major art institution/museum in his home country. He also collaborated with other artist on a project Lasco #3 at Palais de Tokyo, and in October he is preparing his solo show at Magda Danysz Gallery. And that's why Widewalls is awarding him with another title – Artist of the Week!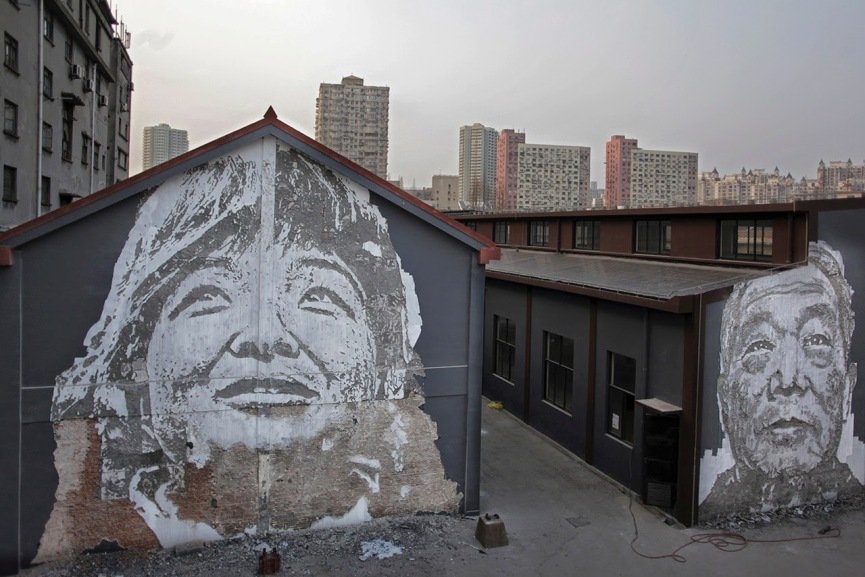 Dissection
Starting with graffiti, Vhils wanted to explore even more and recently the discovered and loved the process of dissection. The number of possibilities and the power of creativity it gave him led to his latest project at EDP foundation in Lisbon, running through 5th of October. The exhibition is followed by a release of his first Lithograph and the 'Dissection' book.
Vhils: 'Besides carving, destroying and blowing things up, I have always liked cutting and opening things up to see how and what they are made of, how they work. I've been applying this to my work over the years, but now it's become much more of a focus – in the new solo show 'dissection' it becomes both the main technique and the core theme'.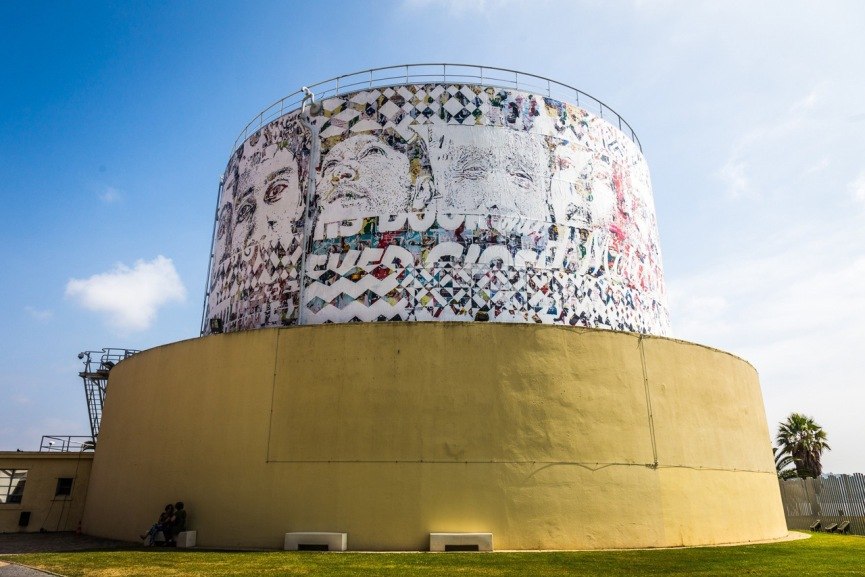 Lasco Project #3
During June and July, Palais the Tokyo in Paris became one of the largest and most liberal urban and street art exhibition spaces in Europe, with the held of the 'fantastic seven' - Futura, Vhils, Cleon Peterson, Cockney, Evol, Horfe and Ken Sortais. Graffiti covered the walls of the lower floor of the palace, while urban spirits mixed with violence, negativity, struggles and tensions coexist on them, spiced with politically engaged work and work addressed directly to the viewer.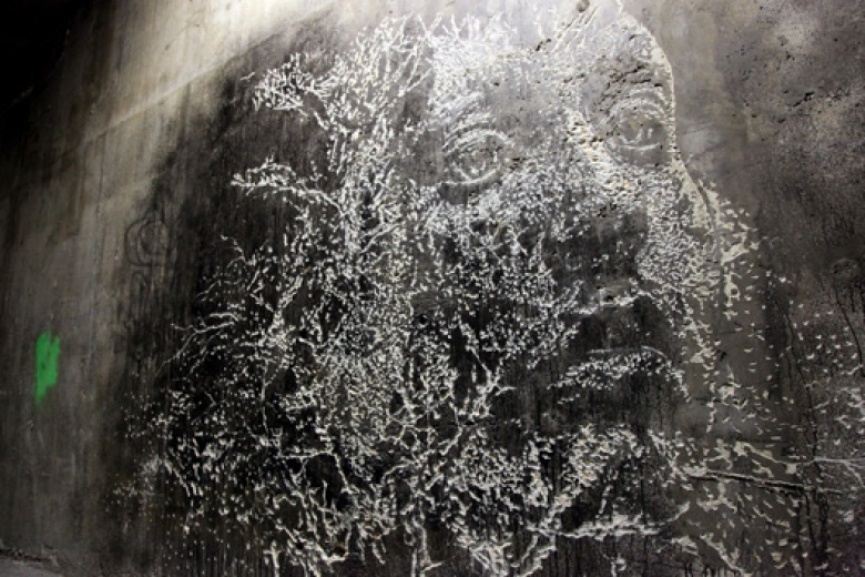 Solo Show
This October, at the Magda Danysz Gallery in Paris, Vhils will present his original pieces created around the regular theme in his work. He works on different materials such as cork, metal, wood or paper. In his pieces in which he engraves his images mixing portrait and abstract patterns, VHILS questions the city memory and its citizens story.