To blossom, to become something else. This is the meaning behind the Korean term 피다, or PIDA, and the core concept in the alluring illustrations and paintings of artist Soey Milk. In her new body of work, to be presented at Hashimoto Contemporary in San Francisco, this young Korean-born goes to explore her own self through a series of alter-egos, in a process described as "a solitary dialogue". Whether they're graphite drawings on paper or oil paintings on panel, these pieces evoke certain level of sensibility and mysteriousness, floating between realism and abstraction.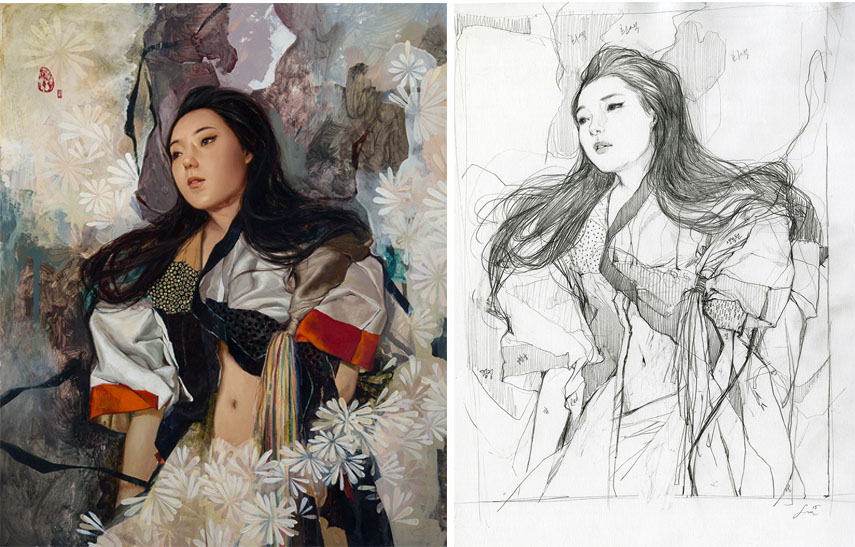 Self-Discoveries of Artist Soey Milk
The colorful imagery and intriguing figures found in the art of Soey Milk come as a result of a visual experimentation which help the artist make discoveries about her own self and the world around her. With careful use of color and organic form, as well as great attention to detail, she depicts a state of a delicate mind in a very intimate way, inviting the viewers to step into her vivid world. These elegant artworks encompass realistic figures in an environment which evokes the abstract, immersed in layers of pigment and glaze. Inspired by the versatile textiles produces around the world, Soey Milk incorporates folds of them into her new works, putting them in dialogue with her subjects along with elements of nature such as crushed flower petals or traces of earth.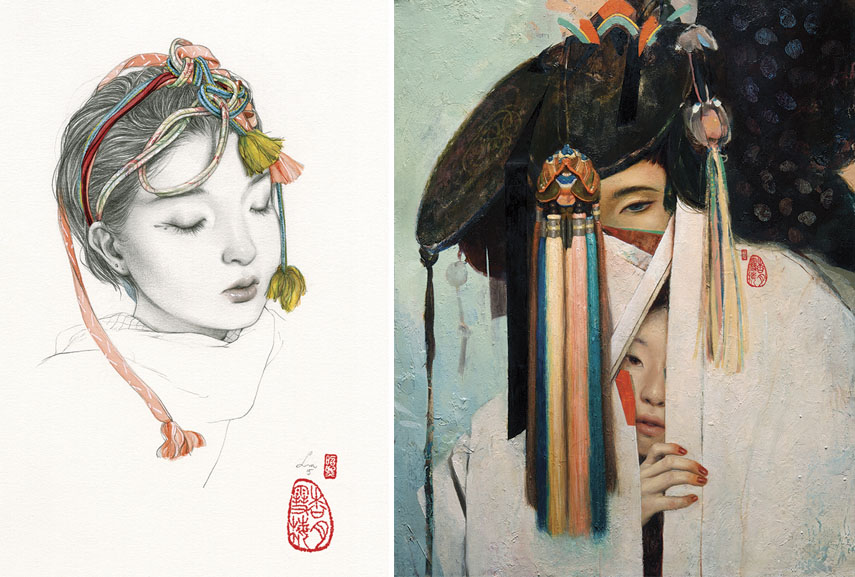 The Blossoming of Female Form
A recurring topic for Soey Milk is the female figure and its diverse representations juxtaposed between being oil-painted and graphite-drawn. While her drawings play with the notions of lights and shadows placed on a raw blank paper, the paintings carry out more complex compositions, yet what both of these experiments have in common is liveliness and almost tangible sensitivity, a silent form of supplement that these works have established between them. In her art, Soey Milk creates a kind of texture that comes to life together with her vibrant colors, building exquisite narratives that tell a subtle personal story. Her nude muses reflect her, but also become their own selves in the process, caught within a dream-like scenario of imagination, oozing with poetry and symbolism.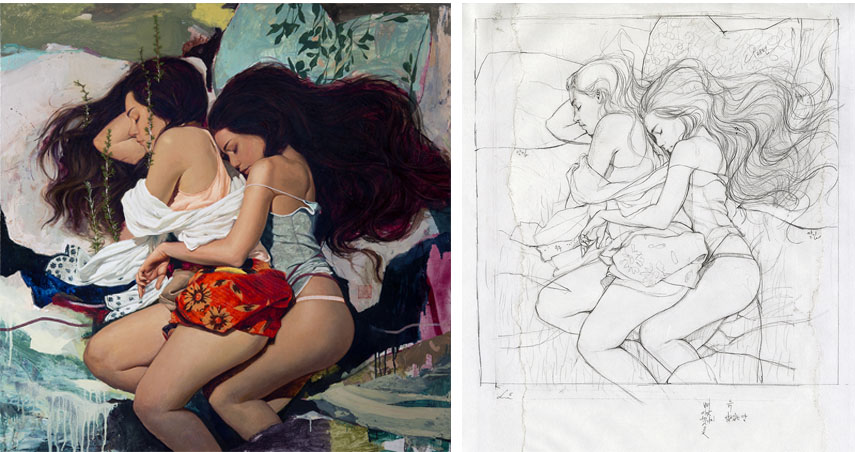 PIDA At Hashimoto Contemporary
The curious gaze and the bare innocence of Soey Milk's female figures invite us to explore an unexpected spectrum of emotions and to engage in the process of self-discovery ourselves, as this talented artists is doing before our very eyes. PIDA, a solo show of new paintings and illustrations by artist Soey Milk, will be hosted by Hashimoto Contemporary in San Francisco, USA from October 1st through 24th 2015. The opening reception is scheduled for October 1st, from 6pm to 10pm, and the artist will be present.
Featured image:
Sunlit, detail; Tinge, detail.
All images courtesy of the gallery.